What is the IR1 Visa?
The IR1 Visa or Immigrant Spousal Visa is a type of visa that allows your foreign spouse to enter the United States and reunite with you. This is the first step to get your family together in America and initiate the path for your spouse to become a US citizen. In this case, applicants must complete Form I-130 to start the process.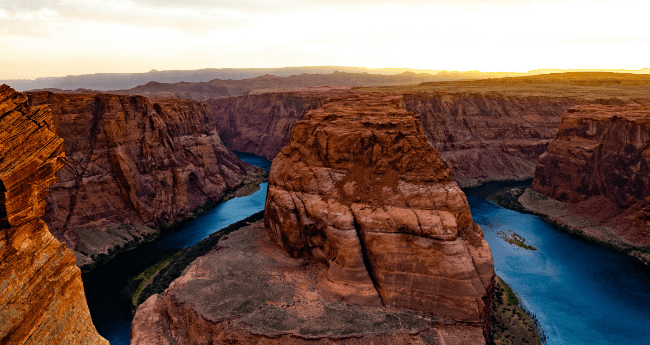 Let's learn together all you need to know about the IR1 Visa | Immigrant Spousal Visa | Marriage Visa. We will explain all the details about requirements and how to complete the required forms.
Who can get the IR1 Visa?
First of all, you must comply with the spouse concept provided by US immigration. In this case, a spouse is a legally wedded husband or wife. Check these characteristics for eligibility:
Living together with your partner doesn't qualify as a marriage.
Common-law spouses could qualify for these immigration purposes. However, it will depend on the country where the common-law marriage happens.
In polygamy relationships, only the first spouse can qualify.
Besides, the petitioner must be 18 years old and have residence in the United States to complete the required documentation. Continue checking all the details about the IR1 Visa | Immigrant Spousal Visa | Marriage Visa.
All about the IR1 Visa
How much does it cost to apply for the IR1 Visa?
If you're thinking about applying for a Marriage Visa, you need to think about the different phases and fees that go along with them.
You will need to pay the immigrant visa application fee of USD 325. You will pay this after the National Visa Center assigns you a case number. After everything is approved, you will also need to send an Affidavit of Support and pay a fee of USD 120.
On the other hand, you should pay for the medical exams and vaccinations and fees could vary according to where you take them. Don't forget you will spend on copies, transport to the embassy or consulate, and other procedures could also have a cost.
We can tell you all about the IR1 Visa | Immigrant Spousal Visa | Marriage Visa! Trust iVisa.com and find out more!
How long does it take to process my IR1 Visa?
US immigration can't provide an exact processing time as it depends on each applicant. If you provide all the documentation correctly, you won't wait that long for your visa. iVisa.com can help you with the steps, so you don't wait more than expected.
Can I apply for an IR1 Visa online?
Although you can do part of the process digitally, you will still need to attend a visa interview. Besides, you must take a few medical exams. Therefore, we recommend taking into consideration these specifics when applying for the IR1 Visa | Immigrant Spousal Visa | Marriage Visa.
How do I submit my IR1 Visa?
You need to complete Form I-130 directly to the Department of Homeland Security, * US Citizenship and Immigration Services (USCIS).
Once USCIS approves your application, the National Visa Center (NVC) will assign a case number. In this step, you need to complete the Affidavit of Support and attach financial documentation.
Pay for the fees according to the instructions provided by the NVC.
Submit the Form DS-260, application forms, and any other requirements.
Schedule and attend the interview at the nearest embassy or consulate.
Receive a final response about the IR1 Visa | Immigrant Spousal Visa | Marriage Visa from US immigration.
Required documents
Valid passport. It must have a minimum validity of 6 months beyond the date of entry to the United States.
Form I-130.
Affidavit of Support. The petitioner must complete it.
Form DS-260.
Two photographs. Check the photo requirements from US Immigration.
Civil documents. You will be instructed about the specific documentation you need for your application.
Medical Examination Forms.
Tips for filling out the IR1 Visa forms
Use black ink. We recommend completing the required forms electronically and print them afterward. Also, you can let iVisa.com do all the work for you and be sure everything will be correct!
Double-check your details. The information must match your official documents.
Get translations for non-English documents.
How does apply with iVisa.com work?
iVisa.com is the best choice you can make when thinking about US visa immigration procedures. Let the experts do the magic while you enjoy your free time!
Our service includes:
Online forms with simple language. We don't use complicated words for your applications.
Team of experts to review your documents. Our team can tell you if we find a mistake before your documents arrive at US immigration.
100% government complaint photos. We know what US authorities are looking for in a visa photo. Trust our expertise and get your photo from the comfort of your home.
Guidance every step of the way. We're available 24 hours a day for any inquiry you could have about the IR1 Visa | Immigrant Spousal Visa | Marriage Visa.
Frequently Asked Questions
In which cases I could be ineligible for the IR1 Visa | Immigrant Spousal Visa | Marriage Visa?
If you have charges for drug trafficking, overstayed with a previous visa, or provided fake documents, you may not be able to apply for this visa.
The consular officer will inform you about this outcome and whether you can do a procedure to waive this decision.
Remember that iVisa.com has all the information about the IR1 Visa | Immigrant Spousal Visa | Marriage Visa.
What happens after I get my IR1 Visa | Immigrant Spousal Visa | Marriage Visa?
Once your visa has been approved, your passport will be returned with the immigrant visa and an envelope with official documentation. Do not open the sealed packet! When you enter the United States, give the packet to the immigration official, who will open it. Check the expiration date on your visa as you need to enter the country before that date.
Can I trust iVisa.com?
Of course! We have been helping countless people with the green card dream. This type of visa is the first step to becoming an American and living a better life in the United States. We know how to help you!
I have some doubts. Who can I contact?
Connect with our support agents for any questions you could have about traveling to the United States. Our experts are available day and night for any questions you could have about the IR1 Visa | Immigrant Spousal Visa | Marriage Visa.