Please note that as of June 2022 the CDC no longer requires travelers to present a negative COVID-19 test or documentation of recovery from COVID pre arrival to the US
What is the IR2 Visa?
The IR2 Visa is part of the Family Immigration category. The IR2 Visa allows a US citizen to bring his child to the United States as an immigrant. It opens the path to have a Green Card or US citizenship for the child.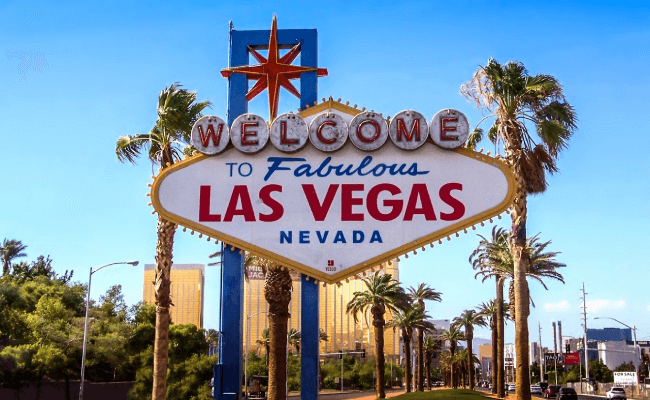 Check more details about the IR2 Visa | Child Green Card and learn if this visa fits your immigration needs.
Who can apply for the IR2 Visa?
The petitioner must be a US citizen who is 21 years or older. The IR2 Visa can be issued to a child who was adopted before his or her 16th birthday and who was in legal custody with the adoptive parent or parents for a minimum of 2 years.
In terms of citizenship, children who acquire the IR-2 visa who are under 18 years old will automatically receive US citizenship after they enter the US if they live in the country with their parents. Applicants over 18 years old become permanent residents and will acquire a Green Card.
Either way, you can start the path to the American dream with iVisa.com.
All about the IR2 Visa | Child Green Card
How much does it cost to apply for the IR2 Visa?
As with any other family-based visa, you need to pay USD 325 for the application fee. During the procedure, you need to present an Affidavit of Support, which will cost you USD 120. Remember that these fees are the basis for your application. You may encounter more expenses along the way, which are related to your interview, supporting documents, medical exams, among others.
We can tell you all about the IR2 Visa | Child Green Card.
How long does it take to process my IR2 Visa?
Immigration processes won't last a short period. Besides, US immigration services handle a great number of applications every year. In other words, prepare to wait for months or even years.
Start the process once you know you have all the documentation you need. Also, you must schedule an interview which could take a while depending on where you're based.
iVisa.com can provide all the information you need for the IR2 Visa | Child Green Card.
Can I apply for an IR2 Visa online?
Although you can do part of the procedure through the US immigration services platform, there are some actions that you need to do in person. For example, you must attend a medical examination and an interview at the embassy. Unfortunately, these procedures aren't available online.
iVisa.com has all the details about the IR2 Visa | Child Green Card. We want to help you along the way.
How do I submit my IR2 Visa?
You must file a petition to the United States Citizenship and Immigration Services (USCIS) with Form I-130. Wait for approval and a case number that will go to the National Visa Center (NVC).
Pay for your fees and attach the Affidavit of Support. For this document, you must attach financial documentation.
Fill out Form DS-260 with your details and include civil documents to support your application.
Attend your interview according to the instructions of the US embassy or consulate. Receive an answer about the IR2 Visa.
After this, you can start dreaming about having your children with you in the United States.
Required documents
Valid passport. The validity of your passport should be of at least 6 months. Make sure it's in good condition.
Form I-130. Send it to USCIS.
Affidavit of Support. This document proves you can financially support your child.
Form DS-260.
Two photographs. During Form DS-260, you need to attach two pictures according to the photo requirements provided by the US government.
Civil documents. Original documents or certified copies that can help with your case.
Medical Examination Forms.
Continue learning about the IR2 Visa | Child Green Card.
Tips for filling out the IR2 Visa forms
Use black ink. If you decide to print the form and write on it, please use black ink. We recommend filling it out electronically and then print it for your interview.
Double-check your details for any mistakes. Remember that errors could delay your processing time.
If you have any documents in a foreign language, you must have official translations in English.
We can discuss more details about the IR2 Visa | Child Green Card.
How does applying with iVisa.com work?
It's simple! We know what works for the visa you need. Check our benefits:
Online forms with easy language. We won't use technical words to request your details. Expect straightforward questions.
Experts checking your documents. You will have a team behind you reviewing your application.
100% government complaint photos. Forget about photo boots! Take a selfie from the comfort of your home, and we will make sure your photo complies with your visa application.
Advice throughout your journey. Any questions? You have somebody down the line waiting to support you!
iVisa.com is your perfect partner for this immigration journey.
Frequently Asked Questions
What civil documents do I need?
When you complete Form DS-260, you must present some of these documents according to the type of family visa you request:
Adoption documents. A certified copy of the adoption certificate. The IR2 Visa is for children. Therefore, this document is essential.
Birth certificates. Make sure to have the originals or certified copies.
Court or Prison records. Display all your records.
Marriage Certificates.
Military Records.
Police Certificate
Can I trust iVisa.com?
Of course! We have been in the market for years, and we offer the best services for travelers and now for immigrants. We know how tedious US immigration services could be. For this reason, we want to help you!
iVisa.com can answer all your questions about the IR2 Visa | Child Green Card.
I have some doubts. Who can I contact?
Communicate with our support agents, who can solve your doubts 24 hours a day. We have all the answers to any inquiries about the IR2 Visa | Child Green Card.
iVisa.com is here to give you a hand! Live the American dream now!