Please note that as of June 2022 the CDC no longer requires travelers to present a negative COVID-19 test or documentation of recovery from COVID pre arrival to the US
What is the IR5 Visa?
The IR5 visa falls under the category of Family Immigration Visas. The IR5 Visa is available for US citizens who wish to bring their parents into the United States as Green Card holders. Under this visa, the parents could live and work in the United States permanently.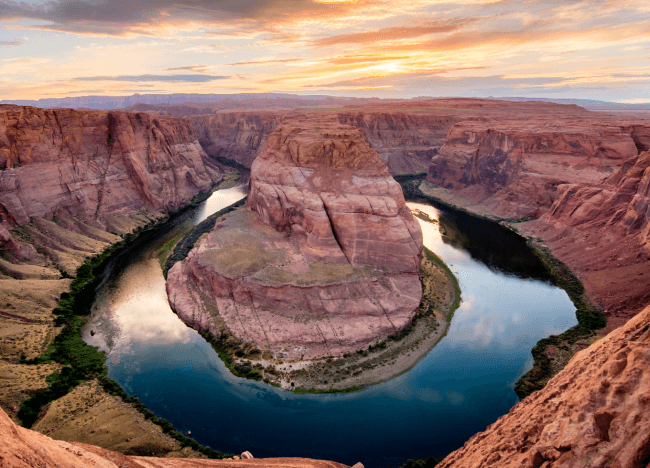 Let us explain more about this visa in the following lines.
Who can apply for the IR5 Visa?
As stated, only US citizens can apply for the IR5 Visa in order to bring their parents to the United States. Green Card holders can't apply for this type of visa to bring their parents.
iVisa.com is the perfect partner to tell you all about the IR5 Visa for Parents.
All about the IR5 Visa for Parents.
How much does it cost to apply for the IR5 Visa?
The application process fee is USD 325. Besides, you need the Affidavit of Support that has a USD 120 fee. You need to consider other related costs such as logistics for your interview, supporting documents, translations, among others that could come up during the process.
Continue learning more information about the IR5 Visa for Parents.
How long does it take to process my IR5 Visa?
Processing times depend on many factors. If you submit your information without any mistakes, it won't take long to have an answer from US immigration services. If you fail in this step, it will take you longer to amend your application. Also, you must schedule an interview at the US embassy or consulate, which could take a long period according to your country and number of applications.
Apply as early as possible because immigration visas could take from months to years.
iVisa.com has all the details for the IR5 Visa for Parents.
Can I apply for an IR5 Visa online?
Yes! At least a part of it. Once your petition is approved, you can apply online through the National Visa Center (NVC). Still, you need to attend an interview in person and provide physical documents. Hopefully, the US immigration will develop to 100% online procedures in the following years. At the moment, you still need to perform some procedures in person.
iVisa.com can help you with all the details about the IR5 Visa for Parents.
How do I submit my IR5 Visa?
Submit the petition to the United States Citizenship and Immigration Services (USCIS) through Form I-130. Once they approve your request, you will have a case number in the NVC. They will reach out with the details.
Pay for your application fees and attach the Affidavit of Support alongside financial documentation.
Continue by completing Form DS-260. You will need to attach civil documents in support of this online form. Scan and attach them.
Schedule and attend your interview.
Expect confirmation of the IR5 Visa.
Once your parents receive the IR5 Visa, it means they will be Green Card holders. The American dream is only a few steps away with this visa.
iVisa.com has a simple platform to help you with all your online visa applications. Let us solve all your doubts.
Required documents
Valid passport. It must have a minimum validity of 6 months. Make sure it's in good condition.
Form I-130.
Affidavit of Support. It shows you can support your parents while in the United States.
Form DS-260.
Two photographs. Check the photo requirements on the US immigration page.
Civil documents. Marriage certificates, birth certificates, and other documents that will support your application.
Medical Examination Forms.
We can tell you all about the IR5 Visa for Parents.
Tips for filling out the IR5 Visa forms
Use black ink. We recommend completing the applications electronically. If you feel more comfortable completing them by hand, the US immigration will accept them, as well. Use black ink in this case.
Always check your application for any mistakes. The minimum mistake could delay your process.
All your documents must be in English.
Learn more about the IR5 Visa for Parents with us!
How does applying with iVisa.com work?
If you were looking for a simple process for your online visa, you have arrived at the right place. Check what iVisa.com has to offer you:
Online applications with easy language. Don't complicate yourself with technical words. We made sure our applications are easy to understand.
Experts checking your documents. We promise error-free forms before they arrive in US immigration.
100% government complaint photos. If you need a visa photo, we have the right service for you. We know the photo requirements for online visas.
Advice throughout your journey. We will solve any doubts you could have at any moment.
Continue checking more in our FAQs.
Frequently Asked Questions
What civil documents do I need to attach?
The following documents are recommended for your IR5 Visa application:
Adoption documents. A certified copy of the adoption decree. The document will prove the father-child relationship.
Birth certificates. Provide the originals or certified copies.
Court or Prison records. Even if you were acquitted, you need to present these documents.
Marriage Certificates. During the petition, you need to show the marriage certificate of your parents.
Military Records.
Police Certificate
Remember that the consular officer may ask you for more documentation that isn't detailed here. Make sure to have them in the original version or a certified copy.
Don't waste any more time! Confirm you have all the information about the IR5 Visa for Parents with iVisa.com.
Can I trust iVisa.com?
100%! We know how hard it's to make the decision to establish yourself in the United States or bring your family along. Therefore, we take away all the burden from tedious applications. We want you to have a smooth procedure!
iVisa.com is your answer to any questions related to the IR5 Visa for Parents.
I have some doubts. Who can I contact?
Get in touch with our support agents, who are available day and night. We know all about the IR5 Visa for Parents. Let us help you!
The Green Card has never been this close! Trust iVisa.com and start dreaming of reuniting with your parents in the United States.