Please note that as of June 2022 the CDC no longer requires travelers to present a negative COVID-19 test or documentation of recovery from COVID pre arrival to the US
We are working to improve our B1/B2 process in order to keep it current with the US visa policy. We will soon make this product available again. You will find helpful information below to assist you in your US visa application.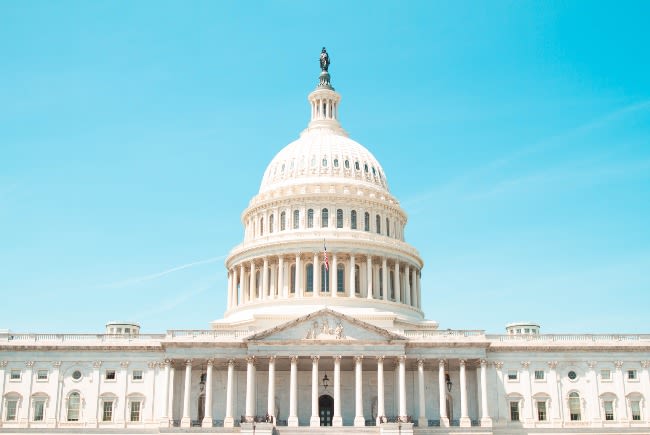 Contrary to other visa categories, B1/B2 visas do not include dependents visas. Therefore, parents will have to apply on their own for travel documents. But, this should not be too complicated. The US Tourist visa (also known as the Type B2 visa) covers the purpose of visiting friends and families. Is a B1/B2 visa for parents (US Tourist Visa) necessary? Yes, that is why parents will need to apply.
We recommend you VisaExpress to learn more about this and make the application.
Frequently Asked Questions
How can parents apply for a B1/B2 visa (US Tourist Visa)?
It is very easy to apply for a visa if you pay attention and meet all the requirements. After you've checked your eligibility, you can fill out the form in VisaExpress. It is possible to apply for a B1/B2 visa online. It's much easier than visiting an embassy.
Is a B1/B2 visa for parents (US Tourist Visa) necessary?
Yes it's essential, parents should have the following information on hand before moving on to the application form.
Passport – All travelers who want to apply for a B1/B2 stamp must possess a valid passport that has not been lost or stolen within 6 months of their departure date from the US.
Photo - You must upload a picture of yourself during your online application. It must be recent and adhere to all other photo guidelines.
VisaExpress will send the confirmation page to your e-mail address once you have submitted the application. It will be necessary to print the confirmation page before you attend your interview.
The B1/B2 visa fee must be paid by credit or debit card. It may be payable after the application has been submitted but before the interview. It is determined by nationality. There are service fees included.
TheB1/B2 visa for parents (US Tourist Visa) is necessary After submitting the form, you will receive a confirmation. This document is necessary for the next stage, which is the interview. Contact the nearest US Embassy to arrange an interview with a consular officer. After you have established the date, it is time to start preparing for it. You will need to gather all the necessary documents. It is best to call the embassy and ask about the required documentation. While you can easily find this information online, an embassy is the best source.
You should be aware that an interview may not be required. According to the US visa policy, Americans who apply for a visa are generally allowed to skip the interview if they are over 80. Although there may be exceptions, it is best that you contact the embassy to get more information about Is a B1/B2 visa for parents (US Tourist Visa) necessary.
If an interview is necessary, you must be prepared to attend. A folder with all the documentation required should be taken to the interview. The consular officer who will conduct the interview will have many questions. Be honest, as the person in front of you decides whether or not a visa is granted to you and how long you can stay in America.
Is a B1/B2 visa for parents (US Tourist Visa) necessary?A B1/B2 visa is required for parents, as they can't travel on another person's visa. As you have seen, it isn't that difficult. While it can be tedious, anyone can finish it.
Can I trust iVisa.com?
Of course, you can trust us! We have enough experience to help you in this process. You can check out the customer reviews. We recommend that you apply using VisaExpress for the parents visa, it will make the process easier and faster.
I have other questions; how can I contact you?
You can get assistance 24/7 from the VisaExpress team. They will help you with all your questions about Is a B1/B2 visa for parents (US Tourist Visa) necessary?