Please note that as of June 2022 the CDC no longer requires travelers to present a negative COVID-19 test or documentation of recovery from COVID pre arrival to the US
Burning Man is a fantastic festival that takes place annually in the Black Rock Desert. This temporary city called "Black Rock" was created and built to accommodate around 70,000 participants, where they can create art, express their individuality, and participate in unique spiritual rituals. For most of the past attendees, this experience has been one of the best decisions. Therefore, we recommend you do it at least once in your life.
If you are planning to visit this event, you must know that all EU citizens must apply for an ESTA Visa USA, and if you belong to another country, you will need a tourist visa the enter. If you don't need an ESTA to travel, we recommend contacting Travel Assist for more information.
Is Burning Man worth it? - Read all about Burning Man just below.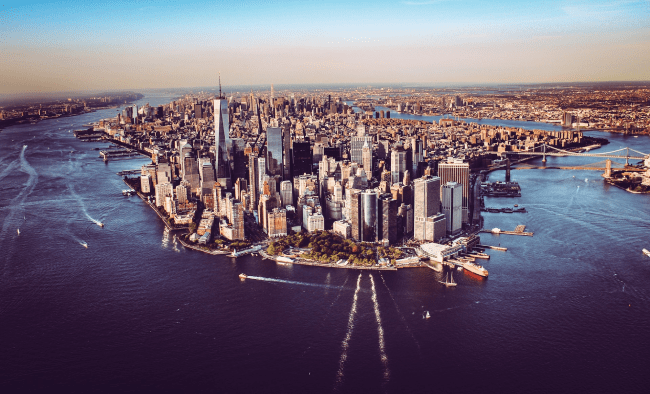 What you need to know about Burning Man
What is the Burning Man?
It is a week-long event where approximately 70,000 attendees experience a feeling of self-expression and spiritual self-sufficiency. All participants who attend the event perform different types of art, express their individuality and participate in various spiritual rituals.
Burning Man is a place for hundreds of artists to experiment with luminous, interactive, and psychedelic pieces, such as the typical Art Cars, vehicles transformed into dragons, pirate ships, or giant fish. This is one of the best artistic and spiritual events in the entire world!
Is Burning Man worth it? - You must experience Burning Man once to understand how incredible it is.
When is the Burning Man in 2022?
Burning Man will be held from August 28 to September 5, 2022. However, the most important days of the event are Saturday, September 3, where a giant wooden sculpture in the shape of a man is burned, hence the name of the event; and Sunday, September 4, where a magnificent wooden temple with notes and photos of people is burned, dedicated to all the people who have passed away during the year.
Is Burning Man worth it? - Reserve your tickets, so they don't run out!
Traveling to Burning Man
If you belong to any EU countries, you must apply for a USA ESTA Visa to visit the Us. However, if you are not, you will still need a visa to enter the country, you can contact Travel Assist, and they will help you with all the information you need. You can also get more information about the ESTA at iVisa.com
Is Burning Man worth it? - The US ask all international tourist to carry a tourism visa to enter the country.
Frequently Asked Questions
What is the ESTA Visa USA?
The ESTA Visa USA is an automated system that allows travelers to enter the country without obtaining a visa at any embassy. This document is valid for 2 years after issued and will allow you to maintain a maximum of 90 days Per Entry and enter several times. This document is valid for all tourists belonging to the EU.
Is Burning Man worth it? - Apply now for your ESTA Visa USA
What are the current COVID restrictions for travel to Qatar?
The U.S. government has proposed protective measures to prevent the spread of the virus. These include:
Presenting a complete COVID-19 vaccination certificate for all travelers over 18 years of age. Accepted vaccines include Moderna, Johnson and Johnson, Pfizer, AstraZeneca, Sinopharm, and Sinovac.
Carrying a negative PCR result taken within 24 hours before departure to the United States. Except for children under 2 years of age.
Is Burning Man worth it? - Due to the constant evolution of the pandemic, we recommend visiting our product page to keep up to date with COVID-19 information.
What documents do I need to upload to apply for the ESTA Visa USA?
Passport information, with a minimum validity of 6 months.
Current email address.
Method of payment. Credit or debit card.
Is Burning Man worth it? - All these documents must be scanned and uploaded at iVisa.com.
What is the cost and processing time of the ESTA Visa USA?
iVisa.com offers the following 3 alternatives:
Standard Processing -

24 hours

-

USD $76.99

Rush Processing -

8 hours

-

USD $130.99

Super Rush Processing -

2 hours

-

USD $197.99
Is Burning Man worth it? - These prices included government and services fees.
Can I trust iVisa.com?
Yes! ivisa.com is a company dedicated to processing travel documents for many years. We have made it possible for thousands of people to travel to their destinations without any problems during all this time. Trust us, and you too will reach your dream destination.
Is Burning Man worth it? - Read our former clients' feedback on our customer reviews section.
I have more questions. Who can I talk to?
For any information you need about iVisa.com, you can contact our customer support agents. They are available 24/7 to help you with anything you need.
iVisa.com Recommends
California is very close to Nevada and is a beautiful destination to visit after attending Burning Man. One attraction we recommend is a visit to the Sequoia National Park.
This National Park is an Indian reservation that is part of the Sierra Nevada and is prized for its Sequoia trees and towering mountains. The most exciting attraction within the park is Mount Whitney, which is the highest peak in the United States territory.
This place is perfect for all hiking enthusiasts. However, you should dress warmly during the winter months because of low temperatures and strong winds. Fortunately, the terrain is easy to walk, and there are guides to help you along the way.
Another point of interest within the National Park is General Sherman, a tree over 2000 years old and an impressive 80 meters of height. This is the largest tree in the world and, because of that, is protected and is a natural symbol of the nation. If during the tour you get hungry, you can always go to The Peaks Restaurant, a tasty fast food located only 20 minutes from the park, on Wuksachi Way, and specialize in American-style sandwiches.