Please note that as of June 2022 the CDC no longer requires travelers to present a negative COVID-19 test or documentation of recovery from COVID pre arrival to the US
This article is about the U.S. Visa Waiver for South Korean residents. If you are a citizen of South Korea, planning a trip to the United States of America, you need to get the ESTA. Apply with iVisa.com to get your ESTA visa now. The Visa Waiver Program (VWP) allows citizens of some countries to enter the United States for tourism or business. It permits the holder for stays of 90 days or fewer without having to get a visa. U.S. Visa Waiver travellers must apply for authorization via the Electronic System for Travel Authorization (ESTA) and are screened at their US port of entry. Refer below to know more about the U.S. Visa Waiver for South Korean residents.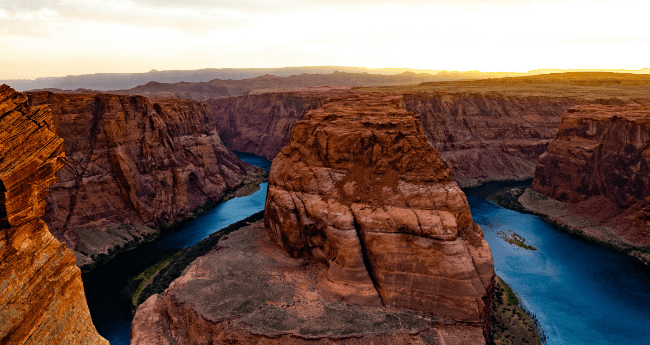 HOW CAN I GET AN ESTA THROUGH IVISA.COM?
Visit the application page.
Enter your general details, including travel plans, in the application form.
Choose a processing time and pay.
You'll be notified about any news to do with your application by our experts.
You will receive the ESTA via email.
Print or display the travel document at the airport.
Frequently Asked Questions
Are South Korea residents eligible for ESTA?
South Korea has joined the Visa Waiver Program, allowing its residents to apply for an ESTA rather than a US visa for a visit to the United States. This is an advantage when visiting the United States for tourism, business, medical treatment, or transit. Follow iVisa.com for more updates about the U.S. Visa Waiver for South Korean residents.
What are the main features of the ESTA?
It requires ESTAs for children of all ages.
Valid for two years or until the passport expires, whichever comes first.
It is possible to use it on many trips to the United States.
In the United States, there is a 90-day maximum stay limit.
Non-US people entering the US must receive travel authorization.
Applicable for tourism, industry, medical, and transit visits. Visit the application page for more details about the U.S. Visa Waiver for South Korean residents.
How long does it take to get ESTA activated and how much does it cost?
The application process at iVisa.com is easy, and we provide the ESTA in a timely and cost-effective manner. We have three options to meet your requirements.
Standard processing option: If you have enough time to get your ESTA for travel, then choose this option.
Rush processing option: This is a less costly way of providing what you need in a shorter amount of time.
Super Rush processing option; pay the highest amount, but you will receive ESTA sooner.
Apply with iVisa.com and learn more about the U.S. Visa Waiver for South Korean residents.
What are the steps to completing ESTA for travel?
We provide you with a customer-friendly process that will assist you and get you finished as soon as possible. There are three steps to all travel requirements with iVisa.com;
First, fill out the electronic form and select the appropriate processing mode.
Second, double-check your information before making payments at your leisure.
Third, provide a copy of your passport and make your payment.
If you have any doubts about the U.S. Visa Waiver for South Korean residents, contact customer support.
What are the all-important requirements in order to obtain an ESTA?
We have an easy online application that requires your personal and trip information. This is much easier to manage than waiting in line for hours to complete lengthy forms.
A copy of your passport with a clear photo and information
A valid email address in order to receive ESTA electronically.
Payment options, the application fee can be paid with a PayPal account or with a debit/credit card.
What makes iVisa.com the best option?
You can certainly read the reviews of our valued customers to discover why we're the best, and the top few explanations are: you can save time and effort; application filling is simple; and the documents obtained are verified and essential. Go through the comment section for more feedback.
Can you tell me about your contact times?
Surprisingly, we provide customer service 24 hours a day, seven days a week. You are welcome to contact us at any time, and we will respond as soon as possible. If you need more details about the U.S. Visa Waiver for South Korean residents, visit iVisa.com's webpage. You can also contact us via email.
iVisa.com Recommends
This section brings you some interesting facts about the United States of America. Have a wonderful time exploring the beauty and culture of this amazing land. You will have the opportunity to try out different varieties of food from all over the world. It can offer luxury at its best.
When it comes to planning a trip to the United States, it can be difficult to know where to begin because there is so much to see in this vast country. Visitors have a wide range of options in world-class cities, with some popular for history and others for fun or glamour. Your personal interests can determine the best places to visit in the United States. New York and Washington, D.C., both on the Eastern Seaboard, deliver two somewhat different city experiences. San Francisco and Los Angeles, both on the West Coast, are popular tourist destinations.
Las Vegas brings the desert to life, while the Grand Canyon displays one of nature's most magnificent creations. The Waikiki Beaches and the tropical Hawaiian Islands are located outside the mainland. These are only a few main sightseeing sports, but there are wonderful places to visit for every sort of traveler.