Please note that as of June 2022 the CDC no longer requires travelers to present a negative COVID-19 test or documentation of recovery from COVID pre arrival to the US
If you are planning a trip to the US, then you know that one of the first things you need to take care of is the visa. After all, very few nationalities can enter the country without some kind of travel document. However, we are here to provide you with some information that can help you.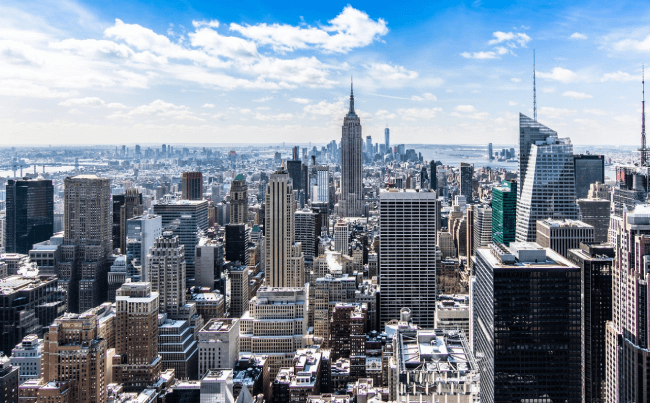 Do you need a visa or an ESTA?
What you should check first is whether you need a visa or an ESTA. Most people who need the former apply for a B1 or B2 US visa, which covers tourism, business, and medical purposes of their visit. On the other hand, there are 38 countries in the US Visa Waiver Program, and their citizens only need a US ESTA to enter the US. While the US visa can only be obtained at a diplomatic mission, the ESTA is available online and iVisa.com can help you get it.
In order for you to find out in which category of travelers you are, you can use iVisa.com Visa Checker. The feature is located in the top right corner of the page. Just access it, choose your country of origin from the drag-down menu on the left, and select the United States in the one on the right. The result will tell you if you qualify or not. And if you do, you will be redirected to a page on which you can apply.
How to apply for a US ESTA online
A US ESTA is easy to obtain. The process is entirely online, and you should be done with it in about 20 minutes. Not to mention that iVisa.com has an excellent support service that you can contact should you have questions or need help with the application form. But first, you need to make sure that you have everything you need:
Passport – you must hold a valid electronic passport with a digital chip that contains your bio-metric info. At the same time, the passport needs to be valid for at least another 6 months from the date of arrival in the United States.
E-mail address – the US ESTA arrives via e-mail, which is why you must have a valid e-mail address to which you have access. Once iVisa.com sends you the ESTA, do not forget to print out at least one physical copy of the document.
Means of payment – the payment must be made during the online application process, which is why you must have a method of online payment. iVisa.com accepts credit and debit cards, but you can also use PayPal, Alipay, or WeChat.
Then, you need to fill in the application form, but that is simple as well. There are three steps you need to complete. The first one asks for your personal information such as name, address, date of birth, etc. You must also select a processing time for your application. You are given three options:
Standard processing time – your application is processed within 2 days from submission, and you will be charged just $29.
Rush processing time – if you are looking to get your US ESTA sooner than 48 hours, the Rush option guarantees that you have your document in 12 hours. The cost this time is $59.
Super Rush processing time – since this is the fastest option you have at hand, it is the most expensive as well. You will be charged $79, but you can have your ESTA in as little as 6 hours.
The second step asks you to make the payment and revise the previous one, while the last step consists of documents upload. When you are finished, just submit your application, and the US ESTA will arrive in the timeframe of your choice.
At the moment, this is about all the US visa advice that we can give you. The topic is vast, but at least you know where to start. If you have more questions, you can contact us via online chat, but we will answer your call as well. Our support service is available 24/7 and is free of charge.