NOTE - If you are a non U.S. citizen and have recently been in any of the following countries you are not allowed to visit the USA right now; South Africa, Botswana, Zimbabwe, Namibia, Lesotho, Eswatini, Mozambique and Malawi.
The increasing number of positive cases in New Jersey has prompted the Health Authorities in the State to issue the New Jersey Covid Quarantine Rules For Travelers. The state has enacted several other measures to overcome the global pandemic. If you are planning to visit New Jersey anytime soon, we advise you to keep your Health Declaration and Attestation Form ready. You can find out more about these travel restrictions on our website iVisa.com.
We keep ourselves posted regarding the updates in safety measures across the countries to provide our clients with the most convenient and safe travel they can have. Let iVisa.com deal with your documentation and applications. To learn more about the New Jersey Covid Quarantine Rules For Travelers, click here.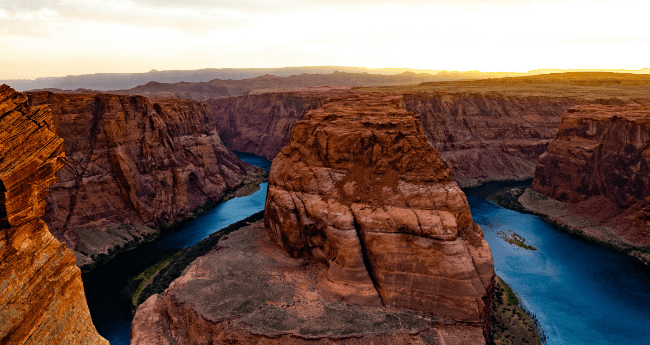 Why Should I Apply In Advance?
Applying in advance comes with multifold benefits, the very first one being hassle-free travel. When you get your Health Declaration and other documentation processes done early, it gives you peace of mind which in turn leaves enough time for you to plan your trip properly. It also cuts down on the application charges since the earlier applications can be processed at standard rates. Most importantly, you can also learn more about the New Jersey Covid Quarantine Rules For Travelers.
Frequently Asked Questions
Here you will find the answers to most of your queries about the Attestation Form and theNew Jersey Covid Quarantine Rules For Travelers.
What are the documents required to apply for the Health Declaration Form?
In order to get an application for United States Attestation Form, you will need the documents listed below:
Passport: A passport that will be valid for another 6 months from the date of application is required.
Credit/debit card or a PayPal account: These accounts make it easier to pay for travel documentation.
What Are The New Jersey Covid Quarantine Rules for Travelers?
With Covid-19 cases increasing in the state, New Jersey has issued guidelines that require travelers to undergo a viral test before as well as after arrival. If your test result shows you are positive, the state asks you to stay in isolation for 10 days and restrain yourself from traveling. The New Jersey Covid Quarantine Rules For Travelers also says that even if you test negative, you have to observe a quarantine for 7 days. Non-compliance may not have penal consequences, but the state expects you to follow them. Moreover, travelers are expected to wear a mask and maintain social distancing at all times.
What Are the Restrictions on Gatherings?
For all gatherings, the guests are expected to follow the New Jersey Covid Quarantine Rules For Travelers. As the state has been witnessing a surge in positive cases, New Jersey has imposed a limit for general indoor gatherings as a maximum of 10 people. It has also been made mandatory to include only immediate family members in such gatherings as far as possible. The New Jersey Restrictions on Gatherings mandate that in case of religious occasions or celebrations, only 50 percent of the room's capacity should be occupied. Outdoor gatherings have more leniency and can include up to 25 guests as long as social distancing is practiced.
What Are The Processing Times?
Standard Processing: Get your document processed at the standard speed for a reasonable price using this option

USD 26.00

-

24 hours

.
Rush Processing: For an additional price, you can get your travel document processed sooner

USD 45.50

-

8 hours

Super Rush Processing: For urgent processing of your documents, pay a higher price and choose this option

USD 78.00

-

4 hours

.
What are the New Jersey Rules Regarding Masks?
According to the New Jersey Mask Rules, you are mandated to wear face coverings both in indoor and outdoor public spaces, especially on occasions where social distancing is hard to maintain. You are also encouraged to ask your guests to wear masks in gatherings of any kind, except while eating or drinking. New Jersey is quite strict in its implementation of safety guidelines, so apart from these, make sure that you abide by theNew Jersey Covid Quarantine Rules For Travelers.
Ready to start? Apply here .
Is iVisa.com safe to use?
iVisa.com has served a good number of clients with their travel and documentation. Your personal details are encrypted in our system to protect your privacy. Log on to iVisa.com to read our client reviews.
I have more questions, what should I do?
For more details regarding the Attestation Form or the New Jersey Covid Quarantine Rules For Travelers, click here. If you have any related queries, contact our customer service team when time permits you.
iVisa.com Recommends
Despite being one of the smallest states in the United States, New Jersey has a lot to offer to its tourists. Apart from the famous coastal Atlantic City, you should also spend some time at the Old Victorian Cape May where you will come across plenty of summer homes and fashionable resorts. There you should try visiting the Cape May Point Lighthouse; the gorgeous Victorian-era architecture and holiday homes will blow your mind. If you get a chance, try to get a glimpse of the Emlen Physick Estate. But while you are in the State, ensure that you comply with the New Jersey Covid Quarantine Rules For Travelers. Have a safe visit! Thank you for trusting iVisa.com. Visit us again!