Please note that as of June 2022 the CDC no longer requires travelers to present a negative COVID-19 test or documentation of recovery from COVID pre arrival to the US
Getting tested for covid provides accurate information about your current health state. Also, it assures you aren't contagious. If you're looking for the options to get tested in Chicago, you have arrived at the right place. According to the Chicago government, you can ask your healthcare provider for a test or even buy an at-home test at the pharmacy. In case you can't pay for the PCR testing, head to one of the community health centers and request a test.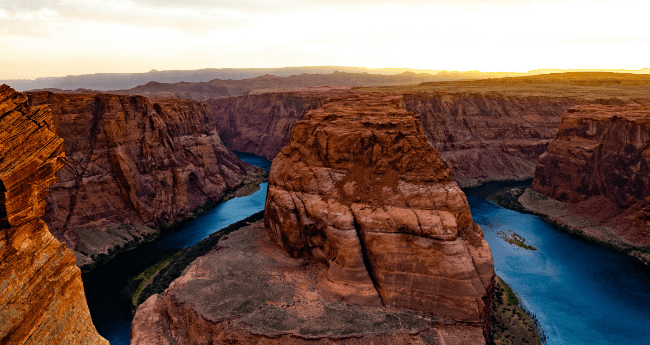 If you're traveling abroad from Chicago, you will need to get tested as most destinations request negative results for a smooth entry. In this case, you can check alternatives at the O'Hare or Midway airports, where travelers can get PCR testing for a fee. Remember that you will need a Health Declaration, as well. Most countries request this health registration.
For incoming visitors, follow the US health guidelines provided by the federal government. You must bring the United States Attestation Form before you land. Besides, there is a quarantine recommendation for 10 days upon arrival.
PCR Testing in Chicago, IL, USA, is available for all budgets! Get yours now.
How can I get a PCR test in Chicago, IL, USA?
You must go for a PCR test if you have symptoms, had contact with someone who is sick, or were involved in a high-risk situation. Don't take your chances with the virus, as it could be lethal.
The city of Chicago has made it possible for residents and visitors to have plenty of options in terms of PCR testing. Check them out:
Over-the-counter test, head to a pharmacy and request one. You don't need a prescription.
Mail-in test, receive your test through the mail. You will need a prescription.
Contact your health provider.
Head to a community health center, if you can't pay for a test or don't have insurance.
Explore the Chicago Government website for more details about these descriptions. PCR Testing in Chicago, IL, USA, is available for everybody.
PCR testing for travelers from the USA
As a US passport holder, you have lots of alternatives for traveling. Before you start dreaming about your next trip, you need to check the entry requirements. We can confirm most countries ask for negative results from PCR testing. At the O'Hare and Midway airports, you will find testing centers that provide rapid PCR testing. Travelers can access this service for a fee and have the results within 24 to 72 hours. In order to have these tests, you will need to show your flight ticket.
Apart from this testing, you must apply for a health declaration before your trip. This mandatory document will register all your details for health authorities at your destination. Keep checking the PCR Testing in Chicago, IL, USA, now and think about your next trip.
PCR testing in Chicago, IL, USA for foreign visitors
Follow the federal government instructions about entering the United States during coronavirus. It's recommended that you self-isolate for 10 days after arrival. Although it's not mandatory, it could make a difference in your health and safety.
Also, you need to bring the United States Attestation Form that you should have filled out before your trip. Don't worry! Because you have iVisa.com on your side with an error-free service. As the process is 100% online, we can help you with all these requirements. Continue learning all about PCR Testing in Chicago, IL, USA, and start traveling the world.