NOTE - If you are a non U.S. citizen and have recently been in any of the following countries you are not allowed to visit the USA right now; South Africa, Botswana, Zimbabwe, Namibia, Lesotho, Eswatini, Mozambique and Malawi.
Rhode Island has always received tourists and travelers with open arms and strives to do so amidst the pandemic. Rhode Island has issued its updated reopening guidelines for travelers and residents to restore normalcy. This is an attempt to ensure that public health and safety are not compromised, neither for the residents nor the tourists. One of these restrictions is the mandatory Health Declaration or the Attestation Form. Continue reading to learn more about the Rhode Island Covid Testing.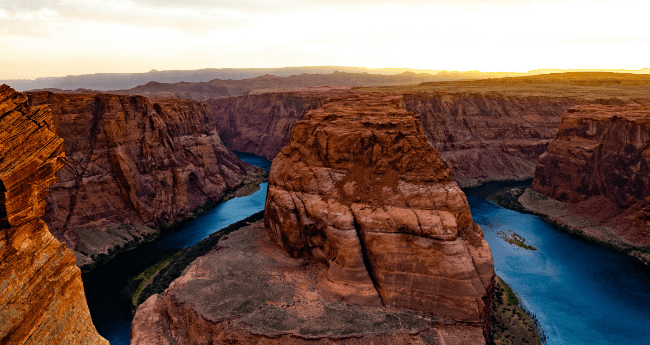 Covid-19 has changed a lot of things for travelers, but we keep ourselves updated to provide our clients with the latest information. Let iVisa.com help you with your documentation process. For further information about Rhode Island Covid Testing click here.
Why Should I Apply In Advance?
It is recommended that you apply in advance to keep your travel expenses low and to minimize stress before your journey. This also gives you enough time in hand to get familiar with the Attestation Form and Rhode Island Covid Testing. Apply in advance for your documents with iVisa.com and get them processed way before your departure date.
Frequently Asked Questions
This section has been included to answer some common queries our clients have regarding applying for a Health declaration and Rhode Island Covid Testing.
Click here for more information.
What are the documents required to apply for the Health Declaration Form?
You need the following documents to apply for the United States Attestation Form:
Passport: To get your Health Declaration processed, you need a passport that will be valid for another 6 months.
Credit/debit card or a PayPal account: While applying for your travel documents, these accounts will make payments easier for you.
Apply for the Attestation Form
How Are Travelers Tested for Covid in Rhode Island?
The island recently renewed its guidelines and now it is mandatory for travelers to furnish a negative test report upon arrival. This document has to be furnished at the airport to be allowed into the island. If you are a resident, you may follow the Rhode Island Covid Testing. But if you are a traveler, it is recommended that you schedule a PCR test on the state website. The results will arrive in two days, so it will not delay your schedule either.
Get Started With The Attestation Form
What Are The Processing Times?
Standard Processing: Opt for this if you are applying in advance, and you will get your document processed at the standard rate.

USD 26.00

-

24 hours

.
Rush Processing: For people who are running out of time to get their documentation done, this option is more suitable. Please note that additional charges apply.

USD 45.50

-

8 hours

.
Super Rush Processing: If you need the document processed within hours, you can get it done through this option for a higher price.

USD 78.00

-

4 hours

.
How Is The Rhode Island Covid Testing Done?
You will come across various modes through which you can get tested for Covid-19 on the island. The first and the most common way is to schedule a Rhode Island Covid Testing on the government website for free. For urgent testing, contact the Beat Covid Hotline within your community and get one done. Alternatively, you can approach a local respiratory clinic and book an appointment for a Covid test.
Are you all set to start? Apply here.
What Are The Travel Restrictions In Rhode Island?
New precautions have been executed by the State for tourists. While the first one is to get the Rhode Island Covid Testing done, the restrictions also mandate that tourists undergo a 10-day quarantine upon arrival. But if international travelers tested negative after arrival, only a 7-day quarantine is sufficient. For domestic travelers coming from a hotspot area, a certificate indicating that you tested negative not less than 72 hours ago has to be produced.
Apply for your Health Declaration here
Is iVisa.com safe?
Travelers around the world have invested their faith in iVisa.com for reliable and safe documentation processes for travel. We guarantee to keep your details encrypted and value your privacy. Log on to iVisa.com to read our client reviews.
I have more questions, what should I do?
In case you have more queries about the Rhode Island Covid Testing feel free to contact our customer service team any time of the day.
iVisa.com Recommends
Rhode Island boasts of luxurious mansions and postcard-worthy architecture. Fondly called Little Rhody, the place has all the tourist destinations you can think of. If you want to get to know more about its history, you should head straight to Providence. The town is known for its beaches and shoreline beauty. Drop a visit to the Breakers in Newport to witness one of the most celebrated mansions, the Gilded Age mansion, and explore its marble columns and fine ceiling paintings. But do not compromise on the Rhode Island Covid Testing while you enjoy your vacation. Wish you a safe journey! Thank you for trusting iVisa.com. Visit us again!