Please note that as of June 2022 the CDC no longer requires travelers to present a negative COVID-19 test or documentation of recovery from COVID pre arrival to the US
NOTE - If you are a non U.S. citizen and have recently been in any of the following countries you are not allowed to visit the USA right now; South Africa, Botswana, Zimbabwe, Namibia, Lesotho, Eswatini, Mozambique and Malawi.
Colorado has always been a welcoming state for visitors and remains so within the pandemic. However, the authorities have established certain guidelines to ensure that public health and safety are not compromised, for the residents nor the tourists. One of these restrictions includes the mandatory Attestation Form and/or a Health Declaration Form which you will be required to produce when traveling to Colorado. While Skiing Colorado During Covid would sound difficult, it is not so. There are several other safety measures enforced in the State. Log on to iVisa.com for more details.
We are aware that Covid-19 has turned everything around for travelers, but we keep ourselves updated to provide our clients with the latest information. Let iVisa.com help you with your documentation process. We can also help you locate additional destinations to go Skiing in Colorado During Covid. For further information, visit the website here.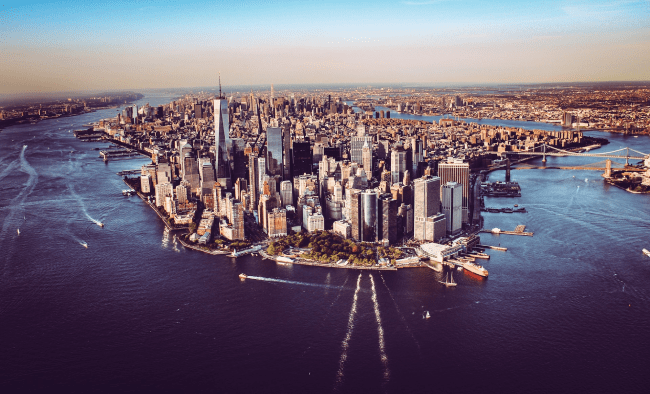 Why Should I Apply In Advance?
It is recommended that you apply in advance to keep your travel expenses low and to minimize stress before your journey. This also gives you enough time to get familiar with the recent United States Attestation Form which makes your visit and Skiing Colorado During Covid easier. Apply in advance for your documents with iVisa.com and get them processed before your departure date without having to visit any embassy or office.
Frequently Asked Questions
This section answers the most common queries our clients have regarding the Attestation Form associated with Skiing Colorado During Covid. You may click here for more details.
What are the documents required to apply for the Health Declaration Form?
While planning your trip to Colorado, here is the list of documents that you need to have to apply for the Attestation Form:
Passport: You need to provide a photocopy of your passport that should be valid for at least another 6 months.
Credit/debit card: While applying for your travel documents, these accounts will make payments easier for you.
Click here to apply for the documents via iVisa.com.
What Are The Updated Colorado Travel Restrictions?
Colorado recently renewed its safety guidelines and made it mandatory for all travelers to explore the state wearing a mask, even in indoor public spaces. Social distancing should be maintained at all times while out in the public. Tourists are advised to abide by the travel restrictions while in the State. It is also encouraged by the authorities to keep yourself informed about the local restrictions prior to travel. Apart from that, it is mandatory to possess the new Health Declaration Form which you would be required to produce upon your entry into Colorado.
What Are The Processing Times for this document?
Standard Processing: Opt for this if you are applying in advance, and you will get your document processed at the standard rate

USD 33.99

-

24 hours

.
Rush Processing: For people who are running out of time to get their documentation done, this option is more suitable. Please note that additional charges apply

USD 54.99

-

8 hours

.
Super Rush Processing: If you need the document processed within hours, you can get it done through this option for a higher price

USD 109.99

-

4 hours

.
Visit iVisa.com to Apply now
What Are The Colorado Hotel Restrictions?
You will not face any difficulties in finding good accommodation in Colorado, but make sure you find a safe one. Most of the regional hotels have opened up for guests now, and they follow all the travel restrictions allowing you to experience Skiing Colorado During Covid. Most of the hotels in the state strictly abide by the health guidelines issued by the government and make sure that their guests are safe.. They sanitize the rooms regularly and have well-informed staff regarding the updated safety guidelines.
Are you all set to start? Apply here.
Is iVisa.com safe?
Travelers around the world have invested their faith in iVisa.com for reliable and safe documentation processes for travel. We guarantee to keep your details encrypted and value your privacy. Log on to iVisa.com to read our client reviews.
I have more questions, what should I do?
In case you have more queries about the Health Declaration form relating to Skiing Colorado During Covid, click here. Feel free to contact our customer service team any time of the day.
iVisa.com Recommends
Colorado is the land of mountain towns and skiing grounds, so the adrenaline junkies always have a great time here. However, the state does not disappoint the nature lovers either. The scenic beauty and the beautiful landscapes are breathtaking. One spot you shouldn't miss out on is the Garden of the Gods located near Colorado Springs. From rock climbing to horse back riding, this place offers you everything. If you want more scenery, head straight to the Black Canyon of Gunnison National Park and while away your time gazing at the spectacular place. But do not compromise on the Colorado Covid Travel Quarantine while you enjoy your vacation. Stay safe and sound! Thank you for trusting iVisa.com. Visit us again!