Important: We're currently improving our B1/B2 application process to make sure that it's updated with the US visa policy. We'll relaunch this online form soon. By now, you can read useful information about this product and other important considerations about the B1/B2 visa validity.
Most of the countries in the world need a B1 / B2 visa to enter the United States, as few are exempt from this visa policy.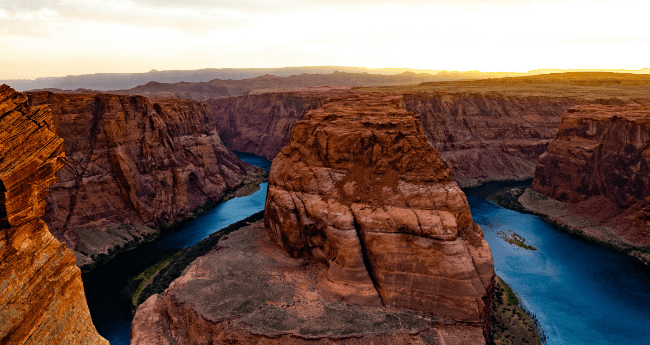 Even so, it's likely that at iVisa.com we'll make available an online form that will allow you to prepare for the visa interview without having to do the entire process by yourself. Keep in mind that the whole process is quite bureaucratic, so you could take advantage of our online application to speed it up and thus obtain your B1 / B2 visa as soon as possible.
Take into account that we will offer you the online form to have an interview with the American embassy as soon as possible, but we do not offer the B1 / B2 visa itself. The officials in charge of offering this visa are the authorities of the United States.
You can learn more about this visa by reading the following questions.
Frequently Asked Questions (FAQs)
Do I need a visa to travel to the US?
Many countries need a B1/B2 visa, and you could be from one of these countries or perhaps your nation has an exemption. You can check if you're eligible for an eVisa by using our Visa Checker tool. To use it properly, select your country of origin from the drop-down upper menu and choose the United States as your destination.
What is a B1/B2 Visa?
A [U.S B1/B2 Visa] (classified as B-2) is a traditional visa that is attached to a visa page on your passport. It's a temporary, non-immigrant visa, that permits you to travel to the US for tourism, medical or business purposes.
What is the B1/B2 Visa validity?
Once you get the B1/B2 Visa, you can enter the United States for a maximum of 180 days. The visits you make in this country are strictly limited to business or tourism, meaning that you cannot work as a formal employee.
What documents do I need to get the B1/B2 visa?
This is probably the most tedious part of the process because you need certain items before applying online with iVisa.com. But you don't have to stress about these items, they're not hard to get your mitts on:
You need your passport, valid for at least six months beyond your period of stay in the United States.
A digital photograph, you can take it yourself and make it professional using iVisa.com's passport photo.
Travel itinerary, if you have already made travel arrangements.
Dates of your last five visits or trips to the United States, if you have previously traveled there. You may also have to offer your international travel history for the past five years.
Résumé or Curriculum Vitae. You may be required to provide information about your current and previous education and work history.
Payment methods: A Paypal or a credit/debit card for payment (this visa isn't free).
Email address: To receive an update about the process and the date of your interview at the embassy.
Other Information: some applicants, depending on the intended purpose of travel, will be asked to provide additional information when completing the online application.
How much does the B1/B2 visa cost?
iVisa.com has three processing options that fit every need and every budget. Take into account that these prices include the US Government's fee and also iVisa.com's fees as we work hard to schedule your interview as soon as possible:
Standard processing option: your application form will be processed in 9 days, and the price will be USD 200.00.
Rush processing option: your application form will be ready in 7 days, and the total price will be USD 230.00 this time.
Super rush processing option: this option is the fastest making it possible to get your application ready in only 5 days, and you'll be charged USD 250.00.
If you want to start this application, click here.
How can I apply for the B1/B2 Visa?
Applying for your B1/B2 Tourist Visa can be easier when using iVisa.com because you'll be able to get ready for your interview in a few minutes. After that, you'll only have to wait for the interview date and that's it. The steps to complete our online form are:
First, write down your basic details so we can offer this information to the embassy. Don't forget to select your processing time as well so we can know how fast you want the process.
Second, review the information in step one and make the payment.
Third, upload the items required to the form and click the submit button only after you're sure that everything is correct.
You can start the online application here.
By the way, if you need help while filling out the application, you can contact iVisa.com's fantastic support service.
What should I do after I finish the online application form on iVisa.com?
Once you complete the process on iVisa.com, you only have to stay alert to your email inbox because we'll send you the interview date and the update of the process this way. This information will be sent in the timeframe of the processing time you selected.
Can I apply for my family?
You can apply for your family indeed, but only if you have their information available, and they're prepared for the interview.
We can only help you with the B1/B2 Visa validity, and you can always contact our customer service if you need personal assistance.
If I apply with iVisa.com.com will I have an automated entry to the US?
It's important to mention that our B1/B2 visa service does not guarantee automated entry to the US because the final decision is made by the US authorities.
How safe is iVisa.com.com?
iVisa.com always offers you maximum safety thanks to its updated platform that is specifically designed to prevent unauthorized access or a leak of any detail you give.
Where can I find more information about the B1/B2 Visa validity?
You can contact us here using our email address or you can read other articles about the B1/B2 Visa validity here on the iVisa.com blog page.