Temporary work visas are a great option for people who want to visit the U.S. for employment but only for a limited time. This visa cannot be used for permanent or indefinite entry, so it is usually seasonal or temporary. One of these visas is the H-2B Visa for Temporary Non-Agricultural Work, which we will explain below.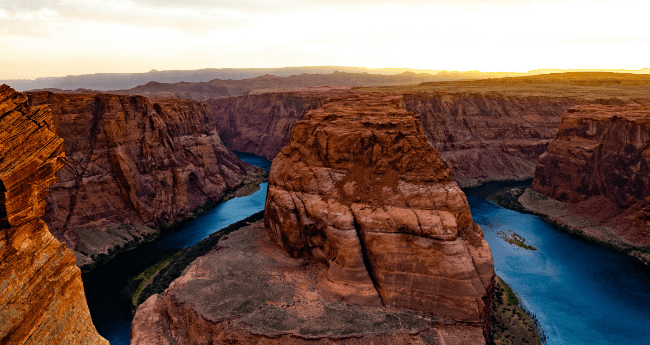 What is the H-2B Visa for Temporary Non-Agricultural Work?
The H-2B Visa is a temporary non-agricultural document that allows nonimmigrant workers to temporarily work in the U.S. by offering non-agricultural services or labor. This document is usually available for workers who meet certain regulations and requirements and wish to work in the U.S. only for a specific period of time.
In this article, we will explain to you the basics to get the H-2B Visa, including the filing fees, the requirements, and also who is eligible for it.
Who is eligible for the H-2B Visa for Temporary Non-Agricultural Work?
To be eligible for the H-2B visa, the applicant must follow some criteria, starting with a petitioner that should prove the following:
The applicant is needed because there are not enough U.S. workers who are qualified for the temporary work.
The employment of the worker will not affect the wages and working conditions of similar U.S. workers.
The applicant will work in the U.S. temporarily.
Aside from that, the applicant will be eligible only by offering the required documentation that confirms he or she is working in the U.S temporarily and for a non-agricultural job that cannot be done by similar U.S. workers.
How much does it cost to apply for the H-2B Visa?
The current processing fee for an H-2B Visa (only for the petition) is USD460, but this does not include other expenses like the visa application fee, which is USD190 and also travel costs, which can be USD450 or more.
Be aware that there's a Premium Processing, which allows you to get the H-2B visa within 15 days, but it costs USD1,500.
Most petitioners prefer to pay an attorney or an agency to process these types of visas, which is why they can easily spend more than USD3,500 per worker.
How long does it take to process my H-2B Visa?
Processing an H-2B visa typically takes two to four months, but it could take longer. Premium processing could significantly reduce the total period of time required to process the H-2B visa petition (it can be ready within 15 days).
Can I apply for the H-2B Visa for Temporary Non-Agricultural Work online?
Part of this process can be done online through the USCIS application website. Remember that to apply for a visa in H-2B status, you will have to complete Form DS-160 (Online Nonimmigrant Visa Application) online and pay the appropriate filing fee. Nevertheless, after that, you will have to schedule and attend an interview at the nearest U.S. embassy (if you are outside the U.S.).
If you are already in the U.S. with legal immigration status, then you don't have to get a visa, you can work at once after you receive your USCIS approval.
How do I submit my H-2B Visa?
The application process is probably the most difficult part as it is divided into different parts and steps. Firstly, you cannot apply for an H-2B visa unless you have a petitioner. This process always starts with the petitioner (employer) and not with the applicant (worker).
The employer company or organization has to send a registration request for H-2B registration to the local State Workforce Agency (SWA), and this has to be done at least 120 calendar days before the employee's start date.
These are the steps the employer has to follow:
First, ask the SWA to specify the prevailing wage.
Second, file a job order with the SWA.
Third, file Form ETA 9142B with all the required documents and with the U.S. Department of Labor (DOL) corresponding.
Once the petitioner gets the labor certification from DOL, then they must get approval from the USCIS by submitting the Form I-129 application.
Only after that, you can continue with the process by doing the following:
Step One: Fill in Form DS-160, Online Nonimmigrant Visa Application online and pay the appropriate filing fee. Do not forget to print a copy of the confirmation page.
Step Two: Schedule a visa interview appointment at the nearest U.S. embassy or consulate.
Step Three: Attend the interview with all the documentation required and wait for approval.
Once you get your H-2B Visa approved, you are ready to enter and work in the U.S.
Notice that the H-2B Visa is subject to a yearly quota of only 66,000 approvals, and most of the time there are more applicants than visas allowed. Therefore, plan carefully your case so that you don't get a denied visa.
Required Documents
The list of documents varies because it is not the same for the employer as for the worker. The employer needs some documentation like filling Form I-129H, a copy of temporary labor certification, evidence of being qualified for the employment, evidence or legal status, and more (depending on the USCIS)
You don't have to worry about that part if you are an applicant, as you would only need the following (especially for your interview):
Submitting the Form DS-160 and a copy of the confirmation page.
A printout of the Form DS-160.
Form I-797 approval notice.
Valid passport.
A passport-style photo.
Documents proving the relationship between you and your family members (only necessary if they are also traveling with you).
Documents proving that you intend to return home once the employment finishes.
Tips for Filling out the H-2B Visa for Temporary Non-Agricultural Work
Since this is a temporary work visa, be aware that you have obligations with the employer, meaning that you should not fail in the job or otherwise you could get your visa denied. Take into account the following recommendations:
Do not fail to show up for work within five days of the scheduled start date.
Do not fail to report to work for five consecutive days without the employer's consent.
Be honest about your job and the tasks required so that you can avoid issues with the employer.
Get ready for the interview with all the documentation required so there are no delays.
How does applying with iVisa.com work?
iVisa.com is a well-prepared company that can help you get many travel documents, including some visas. We know getting a B1 Visa can be very tedious, and that's why our full service includes the following:
Online forms with manageable language. Our forms make complex government language easy to understand.
Team of specialists ready to review your documents. We'll review your entire application to make sure your application is error-free.
100% government compliant photos. Use our photo service to get exactly the right photo, all from the comfort of your home. Just take a selfie and our experts will ensure it meets the correct requirements for your visa type.
Guidance every step of the way. Our 24/7 customer service team is always available to help you on your application journey.
Do not forget that we do not provide an online process to get the B2 Visa yet, but we might do it in the future.
Frequently Asked Questions
Can I bring my family?
It depends. As an H-2B worker, you can bring your spouse and unmarried children under 21 years old under the H-4 nonimmigrant classification. They cannot work in the U.S. while having the H-4 status.
Is it safe to use iVisa.com to apply for the B-2 Visitor Visa?
We do not offer the H-2B Visa for Temporary Non-Agricultural Work yet but stay alert to our website as we might help you get this document in the future. Also, we remind you that our services are reliable thanks to our automated system. Besides, we have an excellent team ready to help you process your documents easier.
I have more unresolved questions, where can I find more info?
Applying for a visa can be complicated, especially when traveling to the U.S. or getting a green card, which is why at iVisa.com we are ready to help you solve your doubts about it. Soon enough will be able to help you get the H-2B Visa for Temporary Non-Agricultural Work more easily, but in the meantime, feel free to contact our customer service center for more help about this document or other travel documents you are planning to get.