Victims of human trafficking that are in the U.S. have the option to apply for the T Visa for Victims of Human Trafficking, especially if they are willing to assist with an investigation or prosecution of this crime. Get to know more about this visa with the information below.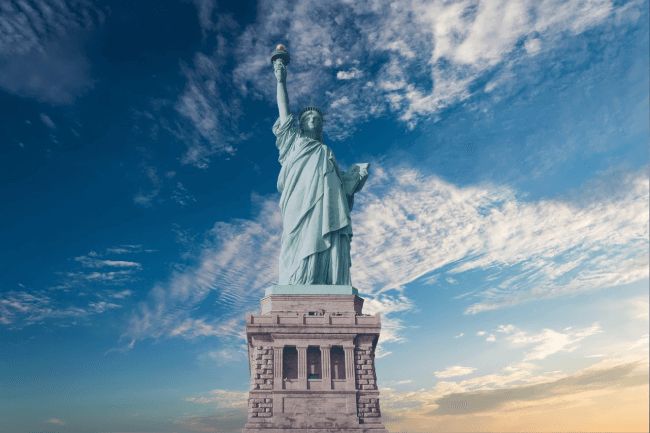 What is the T Visa for Victims of Human Trafficking?
The T nonimmigrant status is a temporary immigration benefit that allows specific victims of a severe form of human trafficking to stay within the United States for up to 4 years if they wish to assist law enforcement in an investigation or pursuit of human trafficking. This nonimmigrant status is also possible for specific qualifying family members of trafficking victims.
To learn more about the T Visa, including who is eligible and how to apply for it, we recommend reading the information below.
Who is eligible for the T Visa for Victims of Human Trafficking?
Only individuals who meet the eligibility requirements can apply for this visa, including being serious victims of Human Trafficking (fraud is extremely penalized). The eligibility requirements for having the T visa are the following:
The applicant has been a victim of human trafficking,
The applicant is physically present in the U.S.,
The applicant would suffer severe hardship if removed from the U.S.,
The applicant complies with any sensible request from law enforcement for support in the investigation or prosecution of human trafficking.
All About the T Visa for Victims of Human Trafficking
How much does it cost to apply for the T Visa for Victims of Human Trafficking?
The application forms required to get the T Visa (Form I-914 and its supplements) are free, but there might be other significant fees for both trafficking victims and their family members, and these are:
A USD930 fee for the form required to defeat the general barriers to getting status ("grounds of inadmissibility").
A USD410 fee for each family member (derivative) applicant who wants to work in the U.S.
However, it is possible to get a fee waiver so that the applicant does not have to pay the fees, but it depends on the family's economic circumstances.
We recommend always checking the fees with the USCIS as they sometimes change them.
How long does it take to process the T Visa for Victims of Human Trafficking?
One thing to keep in mind about this visa is that it is capped with a limit of 5,000 visas per fiscal year, meaning that the application must be done carefully so that the applicant can have it approved on time. The average time to process this visa lasts between 3 to 10 months depending on certain circumstances.
If an application for the T Visa is approved but it exceeds the cap, USCIS may place the applicant on a waiting list until new T visas are available again.
Can I apply for the T Visa for Victims of Human Trafficking online?
The process to obtain a T Visa is divided into multiple steps, and some of them can be done online (for example, filling the forms through USCIS). However, the applicant will need to finish the process by offering the required documents to the law enforcement authorities handling the investigation on his or her case.
How do I submit the T Visa for Victims of Human Trafficking?
Applying for this visa is delicate as it requires much guidance with the entire process, which is why you may need a lawyer to successfully submit everything.
With the help of your lawyer, you have to do the following:
Firstly, File Form I-914. It must include a personal statement explaining how you were a victim of trafficking.
Secondly, File Form I-914, Supplement A, if you want to include family members with this process.
Thirdly, you have to submit a "Declaration of Law Enforcement Officer for Victim of Trafficking in Persons," which is Form I-914 Supplement B.
Fourthly, you have to submit Form I-192, Application for Advance Permission to Enter as a Nonimmigrant, and offer pieces of evidence of your case.
Lastly, you have to wait for the response on your case with the corresponding authorities depending on what you offer.
It is extremely recommended to get a lawyer to this case so that you receive proper authorization while filling the forms and you don't make mistakes during interviews. Be aware that these lawyers (specialized in Human Trafficking or similar cases) do not charge fees at once, they always negotiate with the victim and the authorities so that the victim does not have stress about this factor, especially if the victim's conditions are not appropriate for high fees.
Required Documents
Since this is a process that must be done with special authorities and probably with the help of a lawyer, you will need certain documents. The documents required for the government are few, but as a victim of human trafficking, you will need to collect proper evidence for your case.
These are the documents required:
Form I-194, including Supplement A (if traveling with family) and Supplement B, filled out so that the process can start.
Online Nonimmigrant Visa Application, Form DS-160.
Evidence to show that you meet all other eligibility items.
Evidence of what you suffered, including a personal statement.
A professional photo.
Other documents may be required depending on your case.
Tips for Filling out the T Visa
The T visa application process requires an expert in immigration in most cases to do it correctly. Keep in mind that it might be easy to lose the case just because you did not know how to fill in a particular form, which is why we encourage you to always search for a proper lawyer for this case.
Considering that, we also recommend:
Take the case step-by-step and avoid desperation, as it is a delicate matter. Take your time with the lawyer to complete all the things required, and do not forget to ask for any doubt you have about the forms.
Remember that you can obtain a fee waiver while applying so that you do not have to pay something you cannot afford.
Depending on your circumstances, you can also search for help regarding your mental health. Many social programs related to this topic are available for victims of human trafficking and at low costs or sometimes free.
All the papers you have to fill in and sign, do it with black ink so that it can be clearable.
How does applying with iVisa.com work?
iVisa.com is ready to work with you and help you with your visa and travel document needs. We know applying for a visa can be difficult, and that's why our full service includes the following:
Online forms with simple language. Our application forms make complex government language easy to understand.
Team of experts to review your documents. We'll review your entire application to make sure your application is error-free.
100% government compliant photos. Use our photo service to get exactly the right photo, all from the comfort of your home. Just take a selfie and our experts will ensure it meets the correct requirements for your visa type.
Professional and helpful guidance every step of the way. Our 24/7 customer service team is always available to help you on your application journey.
Frequently Asked Questions
If I apply for a T Visa for Victims of Human Trafficking, can I include my family members?
Yes, if you wish, you can offer T-visas to close relatives, including spouses, children, parents, etc., depending on your case and your age.
Is it safe to use iVisa.com to get my T Visa for Victims of Human Trafficking?
Applying for a visa with iVisa.com is always safe because we do not share your private information with other companies or other people who are not allowed to. We work with a modern and high-protected system.
Keep in mind that we do not offer these visas yet, but we are always ready to help you with other travel documentation if required and we can guide you with your travel documents to visit multiple countries.
I have more unresolved questions, where can I find more information about the T Visa for Victims of Human Trafficking?
We cannot offer this visa yet, but we can help you with other doubts you have about this and other documents, including eVisas. With our customer service center, we will be ready to help you with any questions or issues you have.