Please note that as of June 2022 the CDC no longer requires travelers to present a negative COVID-19 test or documentation of recovery from COVID pre arrival to the US
NOTE - If you are a non U.S. citizen and have recently been in any of the following countries you are not allowed to visit the USA right now; South Africa, Botswana, Zimbabwe, Namibia, Lesotho, Eswatini, Mozambique and Malawi.
Due to the recent outbreak of Covid 19, you should always keep proper precautions before visiting the country. You will encounter a thought on Do I need a vaccine to travel to the US? and the answer is yes, you should be vaccinated for certain diseases.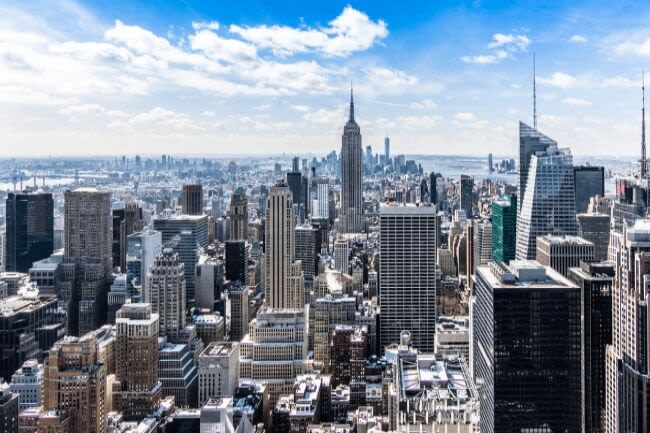 You know that your trip is going to be amazing when you are assured that you are medically fit and safe to travel to these countries. You have to keep yourself protected from any infectious diseases that prevail in these countries, for that you need information about different vaccines. You should visit iVisa.com website and understand it for yourself. Before visiting the United States you must get vaccinated for hepatitis A, Hepatitis B, polio and Measles, etc. As soon as you do that you'll be sure that your travel to the United States would be safe and healthy.
Apply for your eVisas and travel documents with iVisa.com
Enter iVisa.com's website to verify if you're eligible for any kind of document.
Once you confirm that, fill out the application form required.
Ensure that the information is right to avoid mistakes, and choose a processing speed.
Now you can add all the items required for the application form and send it once you're ready.
Wait for your document via email inbox.
Frequently Asked Questions
Do I need a vaccine to travel to the United States?
Yes, the United States has been taking steps to restore travel within its borders and now all non-citizen air travelers aged 18 and over traveling to the United States need to display their a COVID vaccination certificate. Accepted vaccines are Moderna, Johnson and Johnson, Pfizer-BioNTech, Oxford-AstraZeneca/Covishield, Sinopharm, and Sinovac. The last dose must have been received a full 14 days before traveling.
If you are applying for an immigrant visa to the US, there are certain vaccinations required prior to the issuance of an immigrant visa. Panel physicians will review your application to verify the proper vaccines have been received. If this is your case, you may be required to get one or more of the following vaccinations:
Hepatitis A
Hepatitis B
Influenza
Influenza type b (Hib)
Measles
Meningococcal
Mumps
Pneumococcal
Pertussis
Polio
Rotavirus
Rubella
Tetanus and diphtheria toxoids
Varicella
Will I have to quarantine upon arrival in the US?
Quarantine requirements: There are no mandatory quarantine requirements, however 7-10 day self-isolation is recommended.
Check individual states for local quarantine requirements.
What is the processing time for a US Visa?
Normally for the processing of a United States visa, it takes 3-5 weeks. After that, you will be receiving your visa within 2-3 working days. Remember that your visa processing time also depends on the type of visa you apply for.
Standard processing time: Request processes in

24 hours

, and pay

USD $73.99

(service fees included).
Rush processing time: Confirmation in

8 hours

, and it costs

USD $130.99

(service fees included).
Super Rush processing time: Your application is processed in

2 hours

, and for USD

USD $178.99

(service fees included).
How do I apply for a United States travel visa?
You can go and apply on the official site here before you plan your travel to the United States. If you want to get your visa beforehand, then there are more options for you, where you pay a nominal fee. You have to fill the online form with all the details carefully, incorrect forms are rejected.
What are the required documents, to apply for the US visa?
Here is the list of documents required:
Passport (with a validity of 6 months of stay in the US).
Digital Passport size photo
Itinerary of travel (If planned before applying)
Last five visit dates or trips to the United States, only if traveled
Current and previous education information with work history.
A debit/credit card
If you are worrying about vaccination and thinking that Do I need a vaccine to travel to the United States?, remember that prevention is always better than cure.
Is the method shown here safe to apply for the visa?
Any organization that grows and prospers does it by safeguarding its customer's interests and safety. You can rely fully on us and apply on our portal once you are sure that your travel and visa are safe.
When I plan my travel to the United States, Do I need a vaccine for yellow fever?
You need to show the proof of yellow fever vaccination as soon as you land. When you clear this document verification you are good to go. You can visit our website, where you will be provided information on any of your thoughts on Do I need a vaccine to travel to the US?.
How many times can I enter the US with a B1/B2 visa?
The B1/B2 visa is a category of US visa which grants you multiple entries for at least 180 days after your visa dates have started. Before applying don't think weather Do I need a vaccine to travel to the United States? as it is made mandatory.
Where can I learn more about the US visa?
To learn more about US visas you should visit our official website and check for yourself for all the necessary details. We urge travelers to double-check any thoughts on Do I need a vaccine to travel to the United States?. There's specific information for all the FAQs you have on how you can safeguard your travel to the United States.
iVisa.com recommends
With an accumulation of 50 states together, covering huge areas of North America, The United States is one of the most developed countries in the world right now. Canada and Mexico are the neighboring countries of the United States; it is bordered by the Pacific Ocean and the Atlantic Ocean. This place is a mix of cultures and breathtaking landscapes which accounts for a perfect travel destination.
The United States is a country of 50 states that possesses a vast swath of North America, with Alaska in the northwest and Hawaii extending the country's presence into the Pacific Ocean. Among the main cities of the Atlantic coast, are New York, a global financial and cultural center, and the capital Washington DC Chicago, a metropolis of the Midwest, is famous for its architectural influence and, on the west coast, Hollywood, Los Angeles, and the film industry.
To explore this nation, plan your trip carefully and prepare your travel documents with us!