If you are a citizen of Mexico who is planning a trip to the United States, then you need to learn about the U.S. Visa fee for Mexico citizens. You need to get travel documents processed in time to board the flight.
Apply for the U.S. Visa with iVisa.com and learn more about the U.S. Visa fee for Mexico citizens. iVisa.com is here to help you fulfill the travel requirements. Continue reading this article for details about the U.S. Visa fee for Mexico citizens.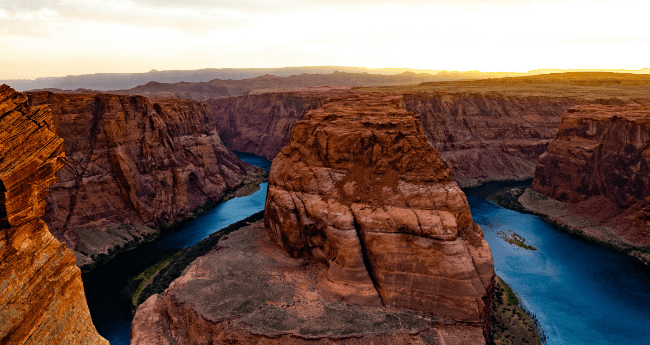 How can I get an U.S. Visa through iVisa.com?
Go to the application page.
Enter general information about your travel plans and yourself.
Choose a processing option and pay the fee.
Your application will be reviewed by our experts.
Get the U.S. Visa via email.
Print or display your travel document at the airport.
Frequently Asked Questions
When does my B1/B2 business/tourist visa in the United States expire?
Your business and leisure visa to the United States will expire ten years after it is issued. See the application page for more details about the U.S. Visa fee for Mexico citizens.
How long can you stay in the United States on a B1/B2 visa?
You can stay in the United States as a Mexican citizen for up to 180 days per entry with your B1/B2 visa. Apply for the U.S Visa with iVisa.com and learn more about the U.S. Visa fee for Mexico citizens.
What do I require for my DS-160 interview for the B1/B2 visa?
You will need your valid Mexico passport, social media information, a relevant US consulate/embassy location, official documentation validating your reasons for travelling to the US, and personal information such as your address and phone number to complete your visa interview application.
Get started on your application for more details about the U.S. Visa fee for Mexico citizens.
What is the visa cost for Mexican citizens?
Visas to the United States for Mexican citizens can cost up to USD 250.00. iVisa.com is an excellent option for Mexican nationals who want to leave their country and travel to the United States for both business and pleasure. Follow iVisa.com for more updates about the U.S. Visa fee for Mexico citizens.
How do I apply for U.S. Visa via iVisa.com?
The online process for obtaining this document is a simple one, but you must have some personal and passport information on hand. The process takes no more than 20 minutes to complete.
First, fill out the online application form here. Then, choose the most convenient processing time for your needs.
Second: confirm and the information. Now, finish the online payment with a valid credit/debit card.
Third, upload a scanned copy of your valid passport and any other documents you may need, and then click the "SUBMIT" button.
Then, you'll receive your approved document via email. If you need any help, contact our customer support agents.
What are the main documents for U.S. Visa?
To receive your documents on time, you only need to provide the following documents. Please click here and upload the required information to us.
Scanned copy of passport.
Email address: We will send your documents via email.
Payment method; you may use a valid debit/credit card to make a payment.
How can I get my documents processed as soon as possible?
If you are planning a trip soon, you may have looked into good ways to get your documents to your destination. These options will provide you with convenient services, and for more information about the U.S. Visa fee for Mexico citizens.
Standard processing option; a cost-effective way to obtain the document in standardized format.
Rush processing option: this will get your document to you faster but at a higher cost than the previous option.
Super Rush Processing option: it is the most expensive and expedited way to deliver your document.
What makes services provided by iVisa.com so trustworthy?
The way we help our customers interact with the form is what makes it so unique. It pays to use our forms limited task process to complete your document needs and make them available to you at the time you specify. See the reviews for more proof.
iVisa.com Recommends
The United States is an amazing place to visit. This is because of the numerous good ambiences of the country. The magnificent Martha's Vineyard, located just south of Cape Cod, has long been a favorite of the rich and famous, earning it the nickname "Hollywood East."
Despite attracting a large number of celebrities, artists, and presidents, New England's largest island has a lovely laid-back feel and stunning scenery to explore. The gleaming salt flats in the northwest corner of the state stretch into the horizon, reflecting the clear blue skies above. Fantastical formations, colorful canyons, and otherworldly landscapes can be found in the Badlands, a breathtaking area of South Dakota. The Pike Place Market in Seattle, Washington, offers views of Elliott Bay's coastline. All these are just a few of the best places in the U.S. Many more are to be seen to be believed as no words can explain the beauty of those. So, enjoy your visit to the United States.