Are you interested in traveling to the United States? Did you know that depending on your nationality or travel document requested, there are certain visa fees? It is essential to understand what you need to have to travel to a chosen destination, and with iVisa, you will have answers to all these questions and more.
As an Indian citizen, you can apply for two types of documents. First, we have the DV Lottery Entry Form, or the diversity visa, which allows 50 thousand randomly selected people to obtain a green card or permanent visa. This is clearly a rarely requested document.
On the other hand, we also have the B1/B2 Visa; this type of visa allows you to enter the country for tourism or business, depending on the traveler's needs. However, like most, iVisa does not process the visa as a document, but the letter of invitation that allows the appointment at the embassy and the necessary advice to arrive prepared to process your visa.
Don't waste your time, and start this process with us! Learn more below about the process and the visa fees.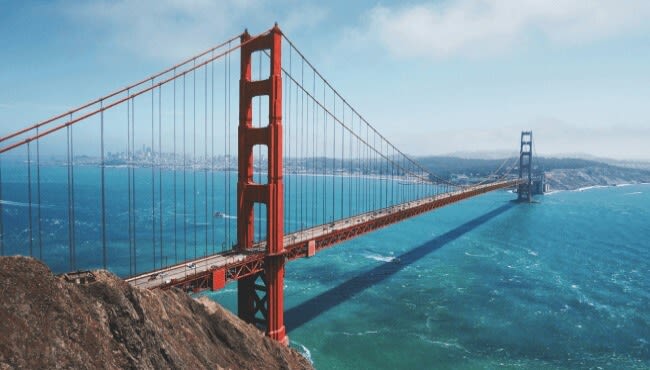 The B1/B2 Visa for Indian citizens: All you need to know!
As mentioned above, the B1/B2 visa is a travel document that allows you to enter the United States for tourism or business. This is a process that is often tedious, especially when you do not know much of the language and when you are applying for the first time.
That is why iVisa not only allows you to prepare in advance, but we also help you during the process, we give you the best tips, and you will have an expert advisor during the whole process.
What is the B1/B2 Visa, and how is it processed?
The American visa is a travel document that is divided into two categories:
Category B1 is for business in the country or to participate in business meetings, events, congresses, fairs, or scientific, educational, or professional conventions.
Category B2 is for people who want to travel for tourism, pleasure, or also for medical treatment.
The American B1/B2 visa is valid for ten years after issuance. This type of visa allows you to stay in the country for periods of up to 180 days Per Entry.
To apply for your visa with iVisa, just follow these steps:
Complete the simplified iVisa form with your personal information here.

Receive support from your iVisa Expert from start to finish to evaluate if you are complying correctly with the process.

Prepare for your in-person interview with our personalized B1/B2 manual.

Attend and get your travel document. From there, you will be ready to travel.
What documents are required to apply for the Visa?
To process the B1/B2 service with iVisa, it is crucial that you, as a visa applicant, submit the following information so that we can help you:
Valid passport: To process, you must have a valid passport of at least six months. It is also recommended to have a passport with more validity to avoid renewing it and obtaining the B1/B2 visa.
Photograph of the applicant: You must present a digital photo. We provide a photo service at iVisa too.
Other information: You will probably be asked about your travel plans, places to stay, if you have visited the country before, etc.
Email: A valid email address to be in contact with our team and to be able to send you relevant information and documents.
Methods of payment: You can pay with a credit or debit card.
What are the visa application fees for the B1/B2 Visa?
B1/B2 visa applicants, including children, are required to pay a visa application fee which is non-refundable and non-transferable. This fee is payable whether you successfully obtain a visa and is determined by the type of visa you are applying for.
The most common nonimmigrant visa issuance fee is $160. This includes tourist, business, student, and exchange visas, which, as you can see, will include the B1/B2 visa.
Other nonimmigrant visas like work and religious visas, on the other hand, cost $190. K visas cost $265, and E visas cost $205. The fee always depends on the visa categories.
The required immigrant visa fees can be paid at the Embassy or Consulate in cash. You can pay in U.S. dollars or Indian rupees, or you can pay by bank draft in rupees issued by a domestic or foreign bank.
The bank draft must be made payable to 'The American Embassy, New Delhi', and must be payable in Delhi or payable to 'U.S. Consulate General, Mumbai' and must be payable in Mumbai.
It is important to note that visa fees are non-refundable. So, if you encounter an error with your payment or believe your payment was unsuccessful, wait until you obtain the correct payment information. If you make a second payment, it will not be refunded.
What can I and cannot do with a B1/B2 visa?
Among the activities you are able to do with this travel document are tourism, shopping, purchasing goods or real estate, visiting friends or relatives, taking a short recreational course, participating in fairs, and participating in congresses as a listener or as a speaker but without charge, surgical interventions, consultations with a U.S. doctor, signing contracts, business meetings, and settle an estate.
On the other hand, you will not be able to work, study, reside permanently in the country, obtain a driver's license, or authorize a child to attend school.
You should be aware of this information before processing your travel document.
What are the benefits of applying for the B1/B2 visa with iVisa?
Applying with iVisa brings several benefits that you will not find anywhere else. For example:
You will have a guaranteed application: We review each of the answers you give in the form and adjust them for a better chance of the government approving it.
You will have 24/7 support: Usually, 4 out of 10 applicants have their visa applications rejected due to problems filling out the applications. That is why iVisa assigns you an iVisa Expert to guide you.
We have a simplified form: The original form has approximately 150 confusing and tedious questions. With iVisa, you will only have to answer 80 straightforward, easy-to-understand questions.
You can save time: With iVisa, you can fill out the form at your own pace, make changes at any time and save your progress. This will not only save you time due to the size of the form but will also allow you to fill it out in your free time, so you don't have to sacrifice work or personal time.
We will provide you with an educational guide and manual: Once you set out to complete the application, iVisa will provide you with a manual with tips on how to answer the tricky sections. It will also help you with recommendations for the interview at the embassy.
Covid-19 Restrictions on Entry into the United States
Pandemic restrictions are constantly changing, so we recommend you keep up with the latest news. It is important to note that these restrictions only include COVID-19.
To enter the country, travelers must be fully vaccinated against Covid-19. There are exceptions to the vaccination schedule, but the immigration officer evaluates these issues.
Traveling to the United States, travelers are no longer required to present a PCR or antigen test with negative results or documentation of Covid-19 recovery before boarding the flight. There will also be no random testing at airports.
Masks are also not required to be worn. However, it is advisable to wear them in enclosed spaces such as public transportation. Remember that the mask rule will depend on the airline you use, as it is governed by the regulations of the country to which they belong.
The United States does not currently have any quarantine requirements.
Do you have more questions about traveling to the USA as an Indian citizen?
If you have any concerns about how to get your travel document, you can always contact our amazing customer support team, available 24/7. Also, you can contact us online or via e-mail at [email protected].