Please note that as of June 2022 the CDC no longer requires travelers to present a negative COVID-19 test or documentation of recovery from COVID pre-arrival to the US
If you have a Colombian passport, you should be aware of the US B1/B2 Visa. The process usually demands an interview at the US embassy, but don't worry! Because at iVisa we have the right expertise to help you get this visa with little effort. At iVisa we have the simplicity, speed, and security you need.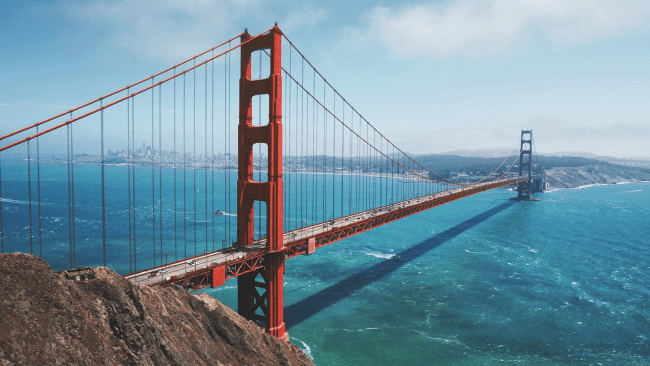 Better yet, you can get ready for your visa at home by using their online service, but be aware that they also have an offline service.
If you want to read more U.S. Visa Interview Info for Colombia Citizens, then we invite you to check this article.
Do I need a visa to enter the U.S. if I'm from Colombia?
Yes! As a Colombian citizen, you need to acquire a US B1/B2 Visa before entering the United States. Remember that this document is a paper visa, and it usually includes an interview during the process. We can support you with all the details and do the paperwork for you.
Find out the U.S. Visa Interview Info for Colombia Citizens below.
What documents do I need to apply for my visa?
First of all, you will need to provide personal details to complete the application form at iVisa. Besides, you need:
A valid passport. This passport must have 6 months of validity.
Payment methods. You have to pay for the service with a credit/debit card.
Make sure to have these requirements as well:
Passport photo (in digital format)
Your travel itinerary.
Details about your last five trips to the United States (if applicable).
Your CV (if necessary).
Keep in mind that depending on your case, the U.S. authorities could require extra information, but do not worry, the iVisa Experts will let you know that.
Get more U.S. Visa Interview Info for Colombia Citizens in the following lines.
Where can I get the B1/B2 visa?
It is possible to complete the B1/B2 visa process at iVisa. We have a pleasant customer service center that has helped over 110,722 travelers enter the United States.
Get your B1/B2 visa with iVisa now.
See more U.S. Visa Interview Info for Colombia Citizens below.
How do I apply for my US Tourist Visa with iVisa?
As soon as you finish putting together all the information and the documents mentioned before, you are ready to fill in the application form. It should take you no more than 15 minutes, but if you need guidance through the process, the iVisa Experts team is available non-stop and is free of charge to customers.
You need to follow these steps:
Complete the digital form.
Review your details to avoid mistakes
Pay for the fees and attach any documentation required.
Expect a preparation guide with instructions to prepare for your interview at the US embassy (in case you are applying for your visa for the first time).
Ready to apply? Click here. Or learn more about the U.S. Visa Interview Info for Colombia Citizens in the next question.
How much will the B1/B2 visa renewal cost at iVisa?
As for the pricing, you will be happy to know that iVisa offers an excellent fee. By only paying USD $234.99 you will benefit from the Concierge Service with the team of iVisa Experts who will guide you throughout the process from start to end.
How long does the visa process usually take?
A US visa can at least 4 weeks to be issued to a Colombian citizen depending on the waiting period for the interview and also the administrative processing requirements for the applicant.
Where can I read more about the B1/B2 visa renewal process?
Communicate with our customer service agents who are available 24 hours a day. They can answer your questions about the U.S. Visa Interview Info for Colombia Citizens.
If you feel ready to get the process started, then go to iVisa, you will apply for your U.S. visa within a few minutes! After that, you will only have to focus on the interview at the embassy!