We are improving our B1/B2 application process to make sure it is up to date with the current US visa policy. We will make this product available again soon. In the meantime, below you will find useful information to keep in mind for your US visa application.
It is good to apply as early as possible for a U.S. Visa because the United States typically needs more than 8 weeks for proper processing of a Visa B1/B2 online application.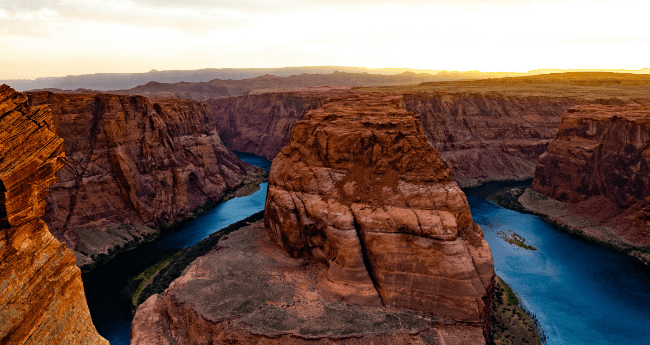 The U.S. nonimmigrant visa Type B1/B2 is a temporary visa for business and tourism. When you see 'R B1/B2' as your Visa Type, the letter 'R' simply means a regular visa instead of a Diplomat or other Type of visa.
Temporary business may be conducted with a U.S. B1 Visa. If you are traveling to America as a tourist, you will want a B2 Visa. For simplicity, it is now easy to apply and receive a combination B1/B2 visa interview electronically which is a visa for both purposes.
You probably have some questions about this visa, so we will help you by giving you valuable information in this article.
Frequently Asked Questions (FAQs)
What is a U.S. R B1/B2 visa?
The United States Visa Type B1/B2 or B-1/B-2 is a temporary, non-immigration visa that allows business and tourism to happen without worrying about two separate visas.
Can I get my U.S. visa online?
No, it's not possible. But don't worry, iVisa can help you schedule your U.S. embassy/consulate interview by submitting your DS-160 form to the United States government for you. It is best to schedule this at least 8 weeks out from your intended arrival into the U.S.
Be sure to check the Visa Checker Tool to see your country's specific requirements.
Do I get my B1 B2 Visa when applying with iVisa?
Please note that iVisa does not have any sort of relationship with the United States government. This means that we do not offer you the B1 B2 Visa. We just help you with the paperwork so you can have your interview easily and with no stress. The U.S. Department of State is responsible for deciding if your B1/B2 visa is approved.
What are the requirements?
There are certain documents that you need to provide to arrange the interview, and also other requirements that we need in iVisa so we can help you with the process. Here's the list of all of these requirements:
Valid passport: Remember that your passport needs to be valid for at least six months beyond your period of stay in the United States.

Digital photograph: You can take it yourself following the requirements.

Travel itinerary: This is in case you have already made travel arrangements.

Dates of your last five visits or trips to the United States: if you have previously traveled to the country. You may also be asked for your international travel history for the past five years.

Other Information: Depending on the intended purpose of travel, some applicants will be asked to provide additional information when completing the online application.
How much does a U.S. multiple entry Visa R B1/B2 cost?
For your interview, it depends on your desired processing time. Keep in mind that the total price we're giving you here includes the visa cost and the process fee.
If you choose Standard Processing, it will take 9 days, and your visa will cost USD 200.00.

If you choose Rush Processing, it will take 7 days, and your visa will cost USD 230.00.

If you choose Super Rush Processing, it will take 5 days, and your visa will cost USD 250.00.
NOTE: The United States government may add on additional fees after you receive your interview and your visa. One example is the "visa issuance fee" which is a post-interview fee that relies on 'reciprocity.' America will charge foreign travelers a fee the same as their home countries charge U.S. visitors when they enter their country.
How many entries do I get into the U.S. with the B1/B2 visa?
Your U.S. R B1/B2 visa gives you Multiple Entry.
When does my United States B1/B2 business/tourist visa expire?
Your business & leisure visa to America will expire 10 years after issued.
How long can you stay in the U.S. with a B1/B2 visa?
With your R B1/B2 visa, you can stay in the United States as a foreign citizen for up to 180 days Per Entry.
How much time do I need to apply for a US B1/B2 Visa?
In less than 10 minutes you'll be ready. iVisa will take care of the whole process and as fast as you can imagine we will let you know about the status of your application form via email.
How can I apply for the US B1/B2 Visa?
You could go to the US Embassy closer to you and apply by yourself, but you'll probably have to deal with a long line and a lot of time needed to talk to them properly. And if you're thinking about calling, you'll probably have to wait even more. That's why with iVisa we can help you to get your interview sooner and with no stress at all. Just remember that we do not offer the actual visa, we only offer you the best help possible so you can have your interview. Our process has only three steps:
1.The first step is to fill in your general information. You also have to choose the processing time from the options mentioned above.
2.The second step will ask you to review step one and proceed with the payment.
3.The last step is about a questionnaire and a photo upload. It is at this point when you need to upload your passport scan. Other documents may be required as well.
Click here if you feel ready to start. After you finish, you can submit your form and wait for our email with your application accepted for you to schedule your interview. In case you need assistance to fill your application, iVisa has a great support service that you can call 24/7.
What if I have more questions about the B1/B2 visa?
Check out your country on the U.S. visa information blog, or if you are ready, apply online for your U.S. R B1/B2 visa easily.
iVisa is a great option for travelers who want to go to America for business and fun. Thousands of satisfied customers have traveled around the world by using an easy, secure online visa service, iVisa!
Have a safe trip to the United States, and feel free to chat with one of our 24/7 online support professionals by clicking on the chat bubble in the lower right-hand corner of your phone, computer, or tablet.