Please note that as of June 2022 the CDC no longer requires travelers to present a negative COVID-19 test or documentation of recovery from COVID pre arrival to the US
The U.S. nonimmigrant visa Type B1/B2 is a temporary visa for business and tourism. When you see 'R B1/B2' as your Visa Type, the letter 'R' simply means a regular visa instead of a Diplomat or other visa type.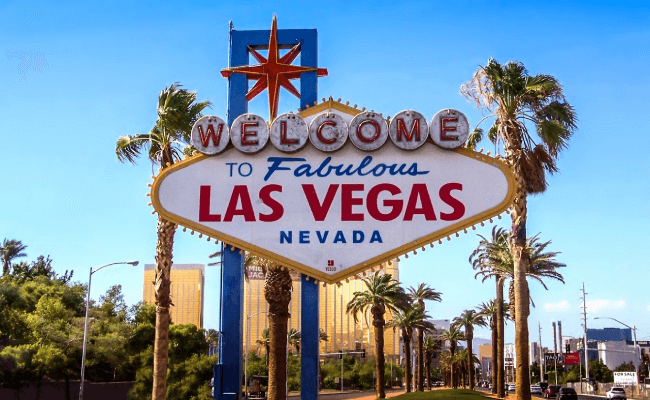 If you are traveling for temporary business, it may be conducted with a U.S. B1 Visa. If you are traveling to America as a tourist, you will want a B2 Visa. For simplicity, it is now easy to apply and receive a combination of a B1/B2 visa with the help of VisaExpress.
You probably have some questions about the U.S. Visa R B1 B2 Multiple Entry and the entire process available with VisaExpress, so we will help you by giving you valuable information in this article.
Read below to see the U.S. Visa R B1 B2 Multiple Entry Questions and Answers.
What is a U.S. R B1/B2 Visa?
The United States Visa Type B1/B2 or B-1/B-2 is a temporary, non-immigration visa that permits visits for business and tourism without worrying about two separate visas.
What do I need to get a US Tourist Visa?
Applying for a B1/B2 visa will not be challenging if you consider the checklist below. Once you are ready with the following documentation, processing the application through VisaExpress will be a lot easier than you think:
Valid passport: Remember that your passport needs to be valid for at least six months beyond your period of stay in the United States.
Digital photograph: You can take it yourself following the requirements.
Travel itinerary: This is in case you have already made travel arrangements.
Dates of your last five visits or trips to the United States: if you have previously traveled to the country (this is necessary for renewals only). You may also be asked for your international travel history for the past five years (this last information can be necessary when applying for a visa the first time)
Other Information: Depending on the intended purpose of travel, some applicants will be asked to provide additional information when completing the online application (example: medical insurance, vaccine certificates, proof of travel funds, etc.).
Read more U.S. Visa R B1 B2 Multiple Entry Questions and Answers below.
Where can I apply for the US Tourist Visa?
To avoid any issue when getting a B1/B2 Visa, we suggest using VisaExpress. This online service is always ready to help, especially with its 24/7 helpful work team. Besides, this company has already helped over 110,722 travelers to enter the United States.
Get ready to process your B1/B2 Visa with VisaExpress now.
Read more information about the U.S. Visa R B1 B2 Multiple Entry Questions and Answers in the next part.
How is the VisaExpress application process?
You could go to a US Embassy and apply by yourself, but you'll probably have to deal with a long line. And if you're thinking about calling, you'll probably have to wait even more. That's why VisaExpress is an excellent option to get your interview sooner and with no stress at all. Just remember that they do not offer the actual visa, they only offer you the best help possible to get your interview. Their process has only three steps:
The first step is to fill in your general information. You also have to choose the processing time you prefer to process your visa
The second step is to review the information given.
The last step is to pay for the fees and add any document required.
Click here if you feel ready to start. After you finish, you can submit your form and wait for our email to schedule your interview.
How much will the B1/B2 visa cost at VisaExpress?
At iVisa.com you can see some of the most economical processing fees in the world, but the same happens with VisaExpress! For only $159, you will enjoy the Concierge Service. VisaExpress service covers their processing charges PLUS 2 years of Concierge Service while staying in the USA.
Government fee NOT included: $160
How long does the visa process usually take?
Processing a visa is not as simple as it seems, but with VisaExpress the process is less tiresome than the traditional way. Nevertheless, deciphering the right waiting time is hard as it depends on the U.S. officials. It could be two or even six weeks. Just keep in mind that VisaExpress team checks every single request form for the slightest error. After all, 90% of requests that are sent each year have one or more errors and the presence of a single mistake can affect the outcome of the process.
Where can I read more about the B1/B2 visa renewal process?
If you want to see more U.S. Visa R B1 B2 Multiple Entry Questions and Answers, we recommend contacting our agents or explore our website.
Are you ready to start the process? Then start applying now at VisaExpress.