Please note that as of June 2022 the CDC no longer requires travelers to present a negative COVID-19 test or documentation of recovery from COVID pre arrival to the US
Nationals from 38 countries are currently eligible for the U.S. Visa Waiver for Multiple Entry, meaning they can enter the US without a formal visa but by registering through the U.S. Electronic System for Travel Authorization (ESTA). The U.S. ESTA is the online application system used to confirm candidates can obtain a U.S. Visa Waiver for Multiple Entry.
Like any other authorization travel system, you must apply for this program, which takes time and it can be confusing. However, iVisa.com offers a simple and easy online application service to get your visa waiver whenever you want it. You can apply from your tablet, laptop, or phone, so there is no need to waste time.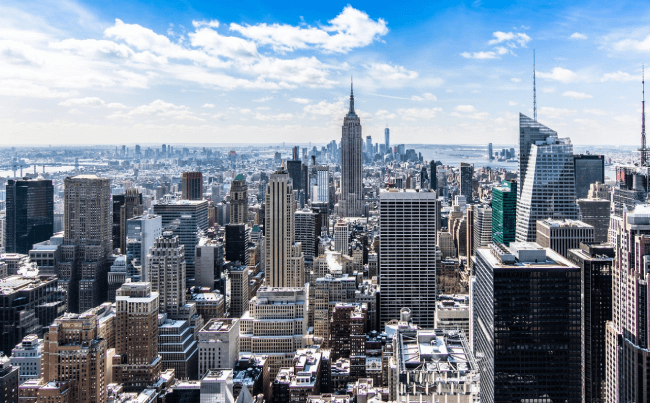 What should I start doing to access the iVisa.com online service?
Complete our online form by writing down your information.
Upload the documents that our platform requests.
Determine the time frame for your document to be ready.
Pay using one of our payment methods: Paypal, debit, or credit card
Submit your form. Our immigration specialists will check it now.
Get your ESTA through your provided email.
Print your ESTA.
What is better if I apply in advance?
If you apply for your US ESTA in advance, you won't have to worry about going through this process later. You will be immediately focusing on your other travel arrangements, and in case there are many weeks left for your trip, we will take care that you get your ESTA exactly when you need it.
Obtain your U.S. Visa Waiver for Multiple Entry
Frequently Asked Questions
Does the US ESTA expire?
Yes. The US government issues ESTAs for a valid period of two years. After this time, you will need to reapply for a new one.
Get your two years valid U.S. visa waiver for multiple entry
For how long can I stay in the US with my ESTA?
The first thing to know is that this ESTA can only be used for business and leisure purposes, and the maximum period you can stay within the US and its territories is up to 90 days.
Does the ESTA guarantee my admission into the U.S?
No, the U.S. authorities can deny eligibility and/or entrance into the U.S. according to the candidate's profile and application details.
How much are the charges for the U.S. Visa waiver for multiple entry?
Standard Processing Time: Get your ESTA in 24 hours, paying USD 39.00
Rush Processing Time: Acquire your ESTA in 4 hours, paying USD 69.00
Super Rush Processing Time: Obtain your ESTA in 30 minutes, paying USD 89.00
Our service charges already include a USD 14.00 fee for the US Government. Apply now for your U.S. Visa waiver for Multiple Entry
Is it possible to get my ESTA without cost?
No, it is not possible because the ESTA has a regular price of USD 14. Although, as stated before, our services already have this charge included so you can leave everything in our hands.
What information do I need in hand to process my ESTA?
A digital version of your main passport sheet.
A valid email address.
A chosen online method of payment Debit, credit card, or Paypal account
Complete our easy online process and get your ESTA
Where can I encounter more details about iVisa.com's services?
We have a better suggestion for you: in case you want more details about our processes, including the U.S. Visa Waiver for Multiple Entry, you can chat directly with Customer Care Agents. They will answer at any moment.
Why should I rely on iVisa.com's online service?
We have exceptional results: our years of experience involved within the travel industry, our thousands of happy and satisfied customers alongside the millions of travel documents we have processed.
iVisa.com Recommends
Visit Delaware! One of the fifty states within the United States. It is located on the Atlantic Coast, in the Mid-Atlantic region. Although it does not have many designated places as national parks, or even coastlines, or national monuments, Delaware has many museums, nature sanctuaries, parks, historic houses, lighthouses, and many other sites of general interest. For example, it is home to the second-longest double suspension bridge in the world, the Delaware Memorial Bridge.
The best sightseeing and remarkable tours in the state are the following: Rehoboth Beach, Lewes, Dewey Beach, Bethany Beach, South Bethany, and Fenwick Island. Rehoboth Beach is often called the summer capital of the Nation because it is a destination frequently visited by residents of Washington, Maryland, Virginia, Pennsylvania, and many foreign tourists.
The main attraction of Delaware is not only the beach, but also its artistic streets, nightlife, and tax-free shopping. Delaware is home to several festivals, fairs, and special events. Among the most famous we can find: the Seaford Riverfest, the Rehoboth Beach Chocolate Festival, the Bridgeville Apple Festival, the Jazz Festival, and the Festival of Independent Cinema in Rehoboth, the Nanticoke Indian Pow Wow in Oak Orchard, and the Homecoming Festival held in Georgetown after every government election.