Please note that as of June 2022 the CDC no longer requires travelers to present a negative COVID-19 test or documentation of recovery from COVID pre arrival to the US
Australian citizens are on the list for the U.S. Waiver program, which means they can access the United Stated by only applying through the U.S. Electronic System for Travel Authorization (ESTA) with no formal visa application. iVisa.com has created the perfect solution: an online service to process your ESTA to save time and work.
iVisa.com online service to procure the U.S. Waiver Visa for Australians is intuitive and effective. It won't take more than ten minutes since it is a short application form. We are the best option since we also count on a team of visa experts, who will review the application.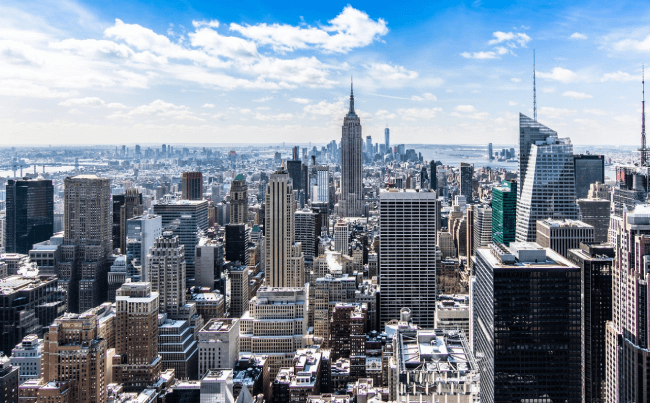 What are the steps to get my ESTA?
Finish our online form with all the requested details
Upload a digital copy of your passport.
Decide the speed you wish your ESTA to be available.
Pay with any of our available methods: Paypal, debit, or credit card
Send your application. It will be reviewed by our team
Receive your ESTA in your inbox.
Print your ESTA and enjoy the US.
Get started with your ESTA application
Are there advantages of applying in advance?
Of course, there are. Once you apply in advance for your U.S. Waiver Visa for Australians, you ensure you will get your ESTA in time. Moreover, you will have more time to keep doing your daily activities with zero stress, and most importantly, there is extra time in case you need to correct your application.
Obtain your U.S. Visa Waiver for Multiple Entry
Frequently Asked Questions
Has the ESTA an expiration date?
Yes, it has. Your ESTA will be valid for two years and is intended to use for tourism and business purposes.
Is there a limit to stay in the US with my ESTA?
Of course, there is a limit. Your ESTA will allow you to stay in the country and its territories for a maximum period of 90 days. Keep in mind US authorities can allow or deny entrance to the country depending on each individuals' profile.
How much is the cost for the U.S. Visa waiver for Australians?
iVisa.com prices for the U.S. Visa waiver for Australian charges are calculated depending on the speed you wish to receive your ESTA. Bear in mind that these prices include the USD 14 fee charged by the US Government.
Standard Processing Speed: Pay USD 39.00 and receive your ESTA in 24 hours
Rush Processing Speed: Pay USD 69.00 and get your ESTA in 4 hours
Super Rush Processing Speed: Pay USD 89.00 and acquire your ESTA in 30 minutes.
Can I obtain my ESTA for free?
No. The US government will charge a USD 14 fee for processing your ESTA, which is already contained in iVisa.com's price. We aim to make this process as smooth as possible for you.
What kind of documents are required to secure my ESTA?
A photocopy of your passport.
Your functioning email address
Your Paypal account, debit, or credit card to pay.
How can I solve my concerns about iVisa.com's procedures or the U.S. Waiver Visa for Australians?
We can directly solve your doubts or concerns about our procedures or the U.S. Waiver Visa for Australians. You just need to start chatting with our Customer Care Team, who are always willing to serve you.
Why is iVisa.com my best option?
We are your best option since we offer affordable prices, and we have a broad range of experience offering these services. They are backed up by several years of operations, millions of procured travel documents, and thousands of fulfilled clients.
Get started with your ESTA application
iVisa.com Recommends
Drive through a 161 km highway around the Florida Keys and Key West. The famous Overseas Highway connects this chain of islands and offers majestic landscapes with significant historical value and overflowing recreational possibilities. The Florida Keys is made up of more than 1,700 islands that extend 320 kilometers to the south.
Not all the islands of the archipelago are inhabited. Most are small islets formed by a single beach. Following the Overseas Highway, these are the main Keys: Cayo Largo. Islamorada, Lower Matecumbe, Layton, Marathon, Big Pine, Cudeyo, and Key West. In Islamorada, there is a visitor center, where they will offer you all the relevant information about activities and visits that you can do on the different islands that the road crosses.
After traveling 181 kilometers of highway, you reach Key West, and here the Southernmost point of the Continental US is a must-place to visit. The extension of Key West is 6 kilometers, and it became famous for the arrival of immigrants in rudimentary rafts from Cuba, which is located about 150 km away. You can visit different streets, such as the main one on the island, Duval Street, which ends at Mallory Square. This square is full of terraces and bars facing the sea, where you can enjoy the sunsets over the sea that surrounds Key West.