Please note that as of June 2022 the CDC no longer requires travelers to present a negative COVID-19 test or documentation of recovery from COVID pre arrival to the US
UK passport holders do not need a visa to enter the United States and their overseas territories. Nevertheless, they are required to apply for an ESTA. The Electronic System for Travel Authorization or ESTA is an automatic system that establishes the qualification of visitors to travel to the United States under the Visa Waiver Program. This system will demand a registration that iVisa.com can do.
iVisa.com has developed an online service to process your ESTA quickly and efficiently. The only thing you will have to do to get your U.S. Waiver Visa for UK Citizens is to provide us with some details, and the process will last up to ten minutes. We won't ask endless questions, only the information your ESTA actually needs.
Get started with your ESTA application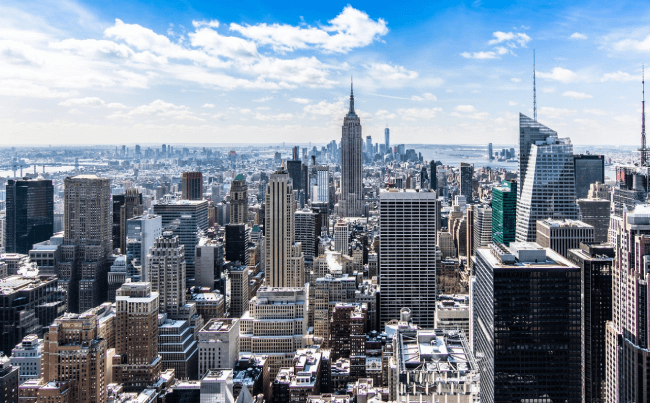 How can I begin the process with iVisa.com?
Fill out our online form
Attach a digital copy of your passport
Choose your desired ESTA processing speed.
Pay for our service with your Paypal account, debit, or credit card
Submit your application. Our immigration experts will analyze it and act accordingly.
Wait to obtain your ESTA via email
Print your ESTA and fly safely to the US.
Why should you consider requesting your ESTA in advance?
When applying in advance for your ESTA, you can immediately check this task off your to-do list, so you can relax and chill with friends, or you can even plan your trip, including your itinerary,
Frequently Asked Questions
What is the US ESTA valid period?
The US ESTA has a legitimate period of two years after being issued. Once these two years have passed, you will need to request your ESTA again.
What is the longest period I can stay in the US with my ESTA?
The longest period you can stay in the US with an ESTA is 90 days.
Start your application to get your U.S. Waiver Visa for UK Citizens
Can I work with my ESTA?
No, you can only use the ESTA for leisure and business purposes.
How much do I have to pay for iVisa.com's services?
You do not need to worry because our prices for the U.S. Waiver Visa for UK Citizens are cost-efficient, plus they all include the USD 14 fee for the US Government.
Standard Processing Speed: Acquire your ESTA in 24 hours and pay USD 39.00.
Rush Processing Time: Obtain your ESTA in 4 hours and pay USD 69.00.
Super Rush Processing Time: Get your ESTA in 30 minutes and pay USD 89.00.
Get started with your application
Can I obtain my ESTA paying nothing?
No, the registration has a fixed cost of USD 14.
Start your application for your ESTA
What is the documentation required to secure my ESTA?
The documentation you need to secure your U.S. Waiver Visa for UK Citizens is simple:
A digital copy of your passport.
Your working email address
Your favorite payment method: Debit, credit card, or Paypal account
How should I get more details about iVisa.com procedures?
If you want more details about U.S. Waiver Visa for UK Citizens or other related topics, please, reach our Customer Care Agents. They can support you with any matter or question you may have at any time of the day, during any of the seven days of the week.
Get started your ESTA application
Does iVisa.com offer a service I can trust?
Of course. iVisa.com has made the trip of thousands of customers easiest by processing their travel documents. We have delivered millions of them in a secure way.
iVisa.com Recommends
New Orleans is the land of jazz, blues, and music in general, but above all jazz floods its corners. So, one of the things to see and do in New Orleans is to listen to music in abundance. The most memorable activity is visiting the French Quarter, the epicenter of the city. Here you will find Its characteristic buildings with their wrought-iron balconies, the most typical and exported image of New Orleans. This neighborhood, called Vieux Carré, is the most touristic area of ​​the city and its main street, Bourbon Street, is where you will find the most people in the whole city.
We suggest you visit its parallel street: Royal Street, a much quieter street. Many people do not know that much of the architecture of the French Quarter was built during the Spanish rule (you will see several plates with the original names of some areas). In fact, it is one of the few places in the United States where you can legally drink on the street.
Another activity to do is to try southern food and Cajun and Creole style. You must eat the Beignet and the Po'boys, sandwiches of various kinds. They are usually in a kind of French baguette (or rather what they think is French bread, with lettuce, pickle, and tomato). You will find them in many places in the city.