Please note that as of June 2022 the CDC no longer requires travelers to present a negative COVID-19 test or documentation of recovery from COVID pre arrival to the US
NOTE - If you are a non U.S. citizen and have recently been in any of the following countries you are not allowed to visit the USA right now; South Africa, Botswana, Zimbabwe, Namibia, Lesotho, Eswatini, Mozambique and Malawi.
As you must already know, the United States has recommended travelers to avoid all nonessential trips during the COVID-19 pandemic, and if you're a foreign national coming from Brazil, China, Iran, most European Countries, United Kingdom and Ireland, you will not be allowed entry to the US.
However, if you haven't visited the above countries and are traveling to the States for work, you will be obliged to quarantine for 14 days, and, besides showing your visa, you will also be requested to present a United States Health Declaration upon arrival.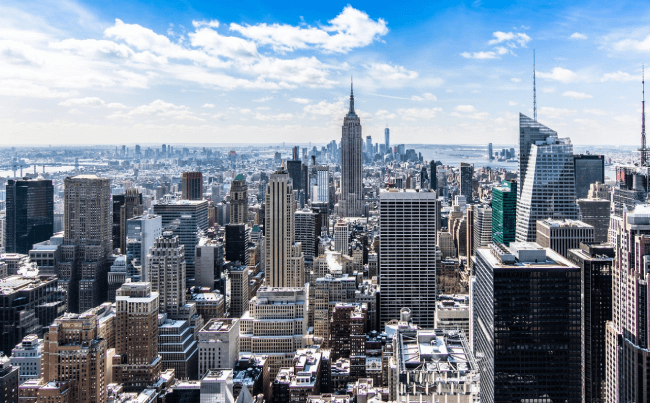 The United States Health Declaration is a document that can be downloaded directly at the Center for Disease Control and Prevention's website, also known as CDC. But, if you don't want to go through all the steps that involve filling out this document and dealing with the authorities at the moment of your arrival, you are also able to process yours 100% digitally with iVisa.com before you travel. The process can be done through desktop or mobile quite easily applying here.
Please keep reading to learn more about this new restrictive measure that the United States is executing to guarantee residents and non-residents' safety, what's the process to get your Health Declaration online, and how much you have to pay.
FREQUENTLY ASKED QUESTIONS (FAQs)
WHY IS IT NECESSARY TO GET A UNITED STATES HEALTH DECLARATION?
It is necessary for you to get a Health Declaration to be conceded entry upon arrival. You must truthfully declare your health when you arrive to avoid the spread of the novel coronavirus within the American community. If you don't show one, you will not be authorized to enter the United States.
HOW CAN I GET A UNITED STATES HEALTH DECLARATION?
You can get a United States Health Declaration on the CDC website and follow all the measures involved in its registration and application, or you can process your digital Health Declaration with iVisa.com from the comfort of your home in less than 10 minutes through our friendly platform here.
WHAT DOCUMENTS DO YOU NEED ME TO PROVIDE TO GET MY DIGITAL HEALTH DECLARATION?
In order for iVisa.com to process your online Health Declaration, you will need to supply the following documents:
Scan of your Passport Personal Details: you will be asked to please upload a scan of your passport that displays all your personal details and contact information.
Payment Method: once you're done filling out the form, you will be asked to complete your payment. You can do it through Paypal or with a credit or debit card.
Process your Health Declaration with iVisa.com now.
WHAT ARE YOUR PROCESSING TIMES AND FEES TO GET MY USA HEALTH DECLARATION?
As an international traveler, we get that this may be one of your main concerns. Through iVisa.com's highly intuitive platform, you will be able to get your Health Declaration quickly and safely once our diligent team of specialists reviews your application.
Here are the three processing times and fees for you to select the one that best solves your travel needs:
Standard Processing Time: USD 34.49 - 24 hours.

Rush Processing Time: USD 54.99 - 8 hours.

Super Rush Processing Time: USD 106.99 - 4 hours.
HOW CAN I APPLY TO GET MY UNITES STATES HEALTH DECLARATION?
Getting your Health Declaration with iVisa.com couldn't be more simple! Plus, the process is extremely secure. Rest assured it will not take longer than 10 minutes to follow these three simple steps:
First fill out your application form here and just answer several questions. When you're done, simply select the processing time that best works for you.

Next please double-check the information you have provided so you can continue with the payment via Paypal or with any of your credit or debit cards.

Lastly please upload your passport scan and any other document we may require. Then, our expert team will examine your application and send you the Health Declaration as a QR code directly to the email you submitted. By doing so, you'll only have to display it at the immigration officer when you get to the airport, and both your personal information and Health Declaration will appear in their system.
Please remember that you can contact us at any time for further assistance. Our customer service representatives are keen to solve any of your needs.
WHY ARE YOU GOING TO SEND ME A QR CODE?
The QR code will help you enter the United States. The immigration officer will ask you for your visa and the QR code of your Health Declaration at one of the modules at the airport. They will check the QR code in an electronic device and your personal information will show within their system along with the Health Declaration.
DO MINORS REQUIRE A HEALTH DECLARATION FOR THE UNITED STATES TOO?
Yes, children also need to process their Health Declaration because they can also get infected and transmit the coronavirus. The good thing is you can process more than one Health Declaration with the help of iVisa.com here.
HOW SAFE IS IVISA.com TO GET MY UNITED STATES HEALTH DECLARATION?
Our platform is very safe. Although we are not affiliated with the USA's government, we are an authorized travel agency with an expert review team that will carefully manage your application in the most reliable way. Please check out what our customers have to say about us for your peace of mind.
WHERE CAN I FIND FURTHER INFORMATION IF I HAVE MORE DOUBTS?
You can reach out to our customer service team right here. They are available Monday through Friday, from 8 AM to 8 PM Eastern Time. You can contact them via chat or by emailing [email protected]