Please note that as of June 2022 the CDC no longer requires travelers to present a negative COVID-19 test or documentation of recovery from COVID pre arrival to the US
Some nationalities are lucky enough to qualify for the United States ESTA. This essential document is available for travelers who want to visit the US for tourism or business and don't need a US visa. The process is 100% online, but sometimes you can encounter a United States ESTA error. Make sure to have the correct documentation before facing US immigration.
At iVisa.com, we know how important it is to have all the information before applying for your travel document. For this reason, you will find a list of the most common mistakes. Explore the United States ESTA product page for more details about our straightforward service. We can help you with the United States ESTA error you could find along the way.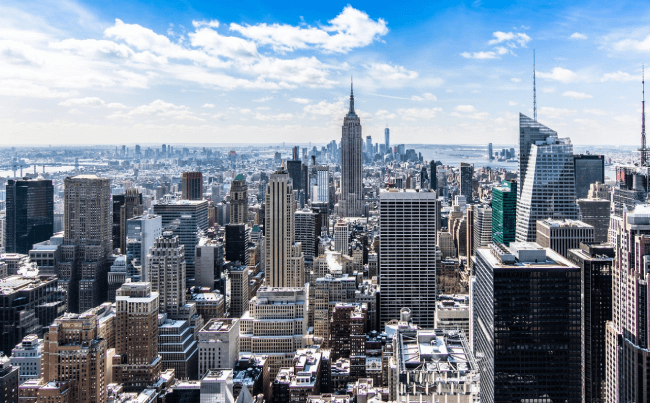 United States ESTA Common Errors and FAQs
Believing you need ESTA when traveling by land
It's a United States ESTA error to think this travel document is mandatory for anybody traveling by air, sea, and land. However, we can confirm you will only need it if you enter the US by air or sea (if applicable). Remember that the United States ESTA is part of the Visa Waiver Program (VWP), and you must comply with all the requirements to have a pleasant stay in the US.
The iVisa.com team can solve all your issues if you find a United States ESTA error.
Not reviewing the latest updates related to COVID
Travelers who already have the United States ESTA may not enter the US under the latest COVID restrictions. If they have transited through or stayed in the following countries for the last 14 days before their arrival: China, Iran, the European Schengen area, United Kingdom, Ireland, or Brazil, they can't enter the US even with an approved United States ESTA.
Remember to check the US government website frequently to learn more about the latest travel restrictions. We can help you fix the United States ESTA error.
You made a mistake on your application or are still waiting for it to be processed
If not treated carefully, dealing with travel documentation as relevant as the United States ESTA could become a nightmare. First of all, don't apply if you don't feel confident all the details are complete or correct. Once you send all your information, you can't go back to the online form for any fixes. If you believe you made a United States ESTA error, you may need to reapply. Also, you will need to pay again for the service on the US government website.
It may not be the best scenario for you. However, you can avoid these issues if you trust iVisa.com with the service. Remember that you can get in touch with our customer support team, available all day long for any doubts.
We can help you with any United States ESTA error at any time.
Traveling with a new passport
When you apply for the United States ESTA, you must enter your current passport number. If you get a new passport or change your name, gender, or country of citizenship, your United States ESTA won't be valid. In this case, you need to obtain a new travel authorization.
We must inform you that you need a valid electronic passport with a digital chip keeping biometric information.
What is the process of applying for the United States ESTA Form with iVisa.com?
The United States ESTA is only a click away within the iVisa.com platform. Check the documentation you need in the following lines:
Valid passport
A valid email address
A credit or debit card to pay
Don't worry about a United States ESTA error because you have our excellent service available 24 hours a day. Trust us and travel to the US soon.
iVisa.com Recommends
The US offers the Las Vegas Strip, the main street leading to luxurious hotels, resorts, amusement parks, and much more. It's easy to find the New York skyline, the Eiffel Tower, the canals of Venice, and many more worldwide attractions. Head to the Luxor Hotel that looks like an Egyptian pyramid and see the erupting volcano and dancing fountains nearby. Continue to the live shows, where magicians, comedians, and singers perform every day or weekend for the general public. Don't miss the nightlife and the casinos for a fun journey. Also, you can take day trips to Death Valley National Park, Hoover Dam, or Valley of Fire State Park.
Visit San Francisco and see the Golden Gate Bridge. This California icon was built in the 1930s. It displays orangish-red color framing the San Francisco skyline. The bridge extends two miles long and joins San Francisco and Marin County. If you want to have the best view of the bridge, visit Conzelman Road, located in Golden Gate National Recreation Area. The US continues to be a top tourist attraction in the world. Visit now.