Please note that as of June 2022 the CDC no longer requires travelers to present a negative COVID-19 test or documentation of recovery from COVID pre arrival to the US
In case you were looking for information regarding the United States visa for Czech, you are in the right place. The first thing to know is there is no such thing as a United States visa for Czech for tourism or business purposes. Instead, Czech citizens need to apply for an ESTA. The Electronic System for Travel Authorization is an allowance entrance system for foreign nationals, whose countries are part of the US waiver program. This process will demand extra time, but iVisa.com offers a fast online service to process your document easily and effortlessly.
iVisa.com has designed this online service for people who want to focus on other important trip-related matters. We are aware these procedures are time-consuming and dull, so we have simplified ours to a ten minute process that you can do from any technological gadget with internet access.
Get started with your ESTA application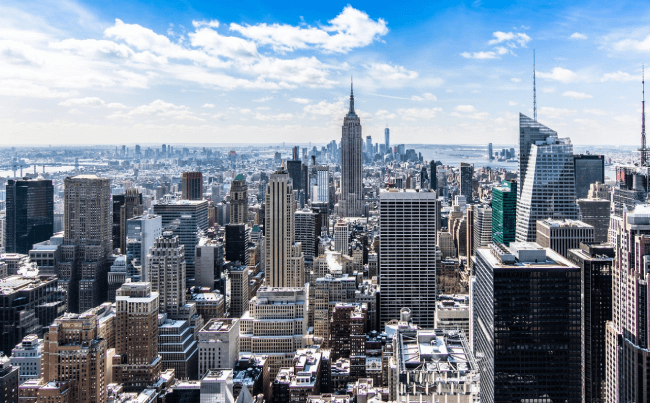 Where shall I start to secure my ESTA with iVisa.com?
Click here and complete our online form.
Attach a digital copy of your passport.
Choose the processing speed for your ESTA.
Pay for our services with your Paypal account, debit, or credit card
Send your application.
Receive your document in your inbox.
Print your document, and you are ready to go.
May I request my ESTA in advance?
Yes. You will be released from this chore, and everything will be safe in our hands. You can start organizing the rest of your trip or simply spend time with your friends and relatives, doing the activities you love the most.
What is the ESTA validity period?
The ESTA validity period is two years counting from the issue date. After this time is over, you will have to reapply for a new ESTA.
What is the maximum time the ESTA permits to stay in the US?
The maximum time visitors are allowed to stay in the United States with an ESTA is 90 days per visit.
Does the ESTA allow a single entry?
No, the ESTA is granted with a multiple-entry allowance, meaning you can enter the country more than once, while it is still valid.
Can I legally work with my US ESTA?
No, this document is not a legal United States visa for Czech.
Get started processing your ESTA
What is the cost to get my ESTA with iVisa.com?
iVisa.com has three available prices depending on how soon you require your ESTA:
Standard Processing Speed: Receive your ESTA in 24 hours, paying USD 39.00
Rush Processing Speed: Acquire your ESTA in 4 hours, paying USD 69.00
Super Rush Processing Speed: Get your ESTA in 30 mins, paying USD 89.00
These prices also cover the USD 14 fee for the US Government.
Apply now and Receive your ESTA ASAP
Will I be required to have any information at hand during the application process?
Yes, this is the simple information our online form requires:
A digital version of your principal passport page.
A valid email address.
Your Paypal account, debit, or credit card.
Where can I obtain more details about a United States visa for Czech and other iVisa.com procedures?
To obtain more details about a United States visa for Czech, a specific concern, or other info on iVisa.com procedures, you can interact with our Customer Support Agents, who are keen to help you anytime.
Why would I entrust iVisa.com with my travel documentation process?
Because we will take care of your information through our secure platform. Besides, this is not new for us since we have been operating in this industry for many years, attending to thousands of clients who have processed their documents with us. In case you want to read their experiences with iVisa.com, click here.
iVisa.com Recommends
Stroll along Coney Island, where you will find the beach, Luna Park, and Deno's Wonder Wheel. These two amusement parks must be an obligatory excursion if you are visiting New York. It is especially recommended in the summertime because it takes you out of Manhattan, showing you a different world, full of color. During this time, the beach will be full of New Yorkers with a hunger for the sun. It also has parks within the beach for the little ones, and next to it, a very cool wooden walkway to take a walk when the sun goes down, and browse the many food stalls of all kinds.
The most famous amusement park is Luna Park, a vintage place with charm. One of the mythical attractions of Luna Park is its roller coaster: the Cyclone, from 1927. Do not be fooled by its age because it will take your breath away. In addition to this park, you can encounter Deno's Wonder Wheel, another small amusement park whose best-known attraction is a Ferris wheel. This last one has been standing since 1920 and is as tall as a 15-story building. It weighs 200 tons and is a great place to see Brooklyn, the ocean, and parts of New York.