Please note that as of June 2022 the CDC no longer requires travelers to present a negative COVID-19 test or documentation of recovery from COVID pre arrival to the US
In case you are a Finland foreign national looking for your United States visa for Finns, iVisa.com can guide you through the process. First,a United States visa for Finns for tourism or business doesn't exist, but an authorization permit or Electronic System for Travel Authorization does. Second, an ESTA is mandatory for nations of countries like Finland, which are part of the US visa waiver program.
Lastly, iVisa.com offers an online service to process effectively your United States ESTA. Remember, there is no tourist or business United States visa for Finns. Our online service will liberate you from pre-departure arrangement anxiety.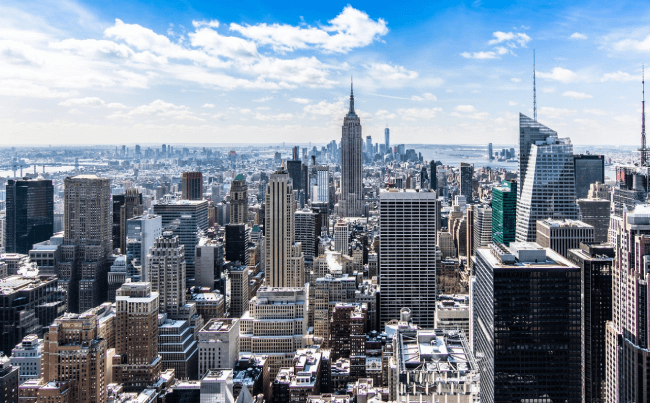 What is iVisa.com's process to procure my ESTA?
The following is our guided process:
Access the application here
Attach a digital version of your main passport page.
Decide the processing speed to obtain your travel document.
Choose how to pay:Paypal, debit, or credit card
Submit your application.
Get your travel document in your inbox.
Print your ESTA.
Is it good to consider applying in advance?
Yes, of course. If you apply in advance, you will have more time to invest in other things, you won't have to worry about endless application procedures, and you will be available for chilling and relaxing.
Start your U.S. ESTA application
Frequently Asked Questions
What is the ESTA expiration date?
The expiration date of the ESTA is two years from the issue date, meaning the ESTA has a two year validity period.
Is the ESTA valid for a single entry?
No, the ESTA concedes multiple entry visits to the US during its validity. However, each visit should not exceed 90 days.
Am I able to find a job in the US?
Since the ESTA is not a United States visa for Finns, you cannot work legally in the United States,
How much is the price to acquire my ESTA?
Our affordable prices are the following:
Standard Processing Speed: Pay a USD 39.00 fee to obtain your ESTA in 24 hours.
Rush Processing Speed: Pay a USD 69.00 fee to acquire your ESTA in 4 hours.
Super Rush Processing Speed: Pay a USD 90 fee to get your ESTA in 30 minutes.
Is processing my ESTA a free process somewhere else?
Not at all. Processing your ESTA has a minimum charge of USD 14 to cover the US government to procure your document. But you do not need to complicate this. iVisa.com can take care of your application. You just need to apply here
What will I need to complete my ESTA application?
A digital scan of your passport.
Your valid email address.
Your preferred online mechanism of payment Debit, credit card, or Paypal
What if I require more details about iVisa.com?
In that case, click here to start chatting immediately with our Customer Representative agents. They are up 24/7 to answer all your questions about our procedures and the United States visa for Finns.
Should I rely on iVisa.com's service?
Yes, of course. We would not let you down. Throughout our several years of experience, we have exceeded the expectations of thousands of clients. You won't be an exception. Let us assist you in obtaining your US ESTA with no problems.
Start your process with iVisa.com
iVisa.com Recommends
Enjoy the gastronomic delights of New Orleans. It is one of the best gastronomic cities in the United States. It is a place where it is possible to get in touch with its culture and its history through its cuisine. The food of this region is characterized by being some of the most original, creative, and diverse in the world since internationally known chefs are encouraged by locals and foreigners to experiment and create unique dishes. You can find Creole food, Cajun, and French signature dishes, as well as different offerings from other cuisines such as Latin, Mediterranean, Asian and Italian. They combine traditional elaboration with incredible varieties of species, products, and foods from the South Louisiana sea.
Here is an example of two dishes that you must taste if you go to New Orleans: Gumbo, this dish that combines the multiple cultural influences of the region, consists of a broth and succulent combination of abelmosco in dark roux (dark butter sauce), with a generous portion of shrimps, chicken, crab meat, oysters, duck and andouille (traditional cold meat of French food), accompanied by white rice, and Jambalaya, a dish full of rice and a mixture of various meats and seafood, depending on the season, it may be giant shrimp, alligator meat or prawns.