Please note that as of June 2022 the CDC no longer requires travelers to present a negative COVID-19 test or documentation of recovery from COVID pre arrival to the US
If you are a South Korean citizen looking for information on how to process a United States visa for South Korean, you will find the perfect solution here. iVisa.com has all the information you need about the United States visa for South Korean. You will only need a travel authorization to access the US, and this can be processed by iVisa.com.
iVisa.com can help you to secure your ESTA or Electronic System for Travel Authorization through our simple online service and application form. You can apply from anywhere, and it would not take more than ten minutes.
Get started with your ESTA application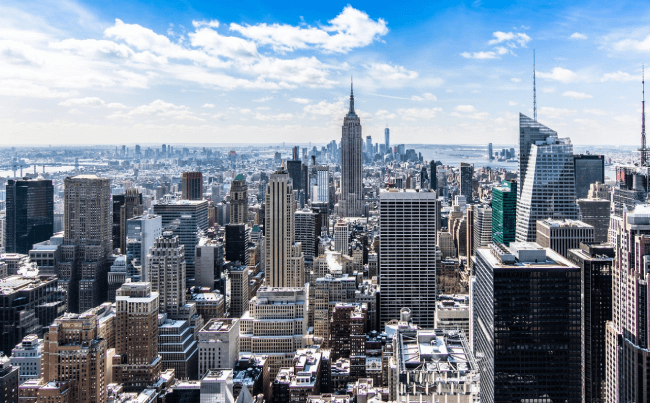 How shall I start procuring my ESTA with iVisa.com?
Finish our online form with your information
Send a digital copy of your passport through our platform.
Select your preferred time to process your ESTA.
Decide your payment method:Paypal, debit, or credit card
Submit your application.
Wait until you get emailed your ESTA to your inbox.
Print your ESTA and travel happily.
Would I need to request my ESTA in advance?
Requesting your ESTA in advance will be better for you because you will gain more time for your daily life. Moreover, the job will be in our hands while you can relax. We ensure you will receive your ESTA at the right time.
Frequently Asked Questions
Will my US ESTA expire?
Yes, the US ESTA will expire after two years. Then, you will have to apply again for a new ESTA.
Complete your ESTA application
How long can I legally stay within the US with my ESTA?
The maximum allowed time you can legally stay in the US is 90 days. These 90 days are established per visit since the ESTA provides multiple entries to the country.
Does my ESTA allow me to work in the US?
No, the ESTA is just a travel authorization, not a United States visa for South Korean. Hence, it is not a document to authorise working legally.
How much will iVisa.com charge for its services?
Despite our long experience, we still charge affordable prices. They are based on the processing time you would like to obtain your ESTA:
Standard Processing Time: Pay a USD 39.00 fare to get your ESTA in 24 hours.
Rush Processing Time: Pay a USD 69.00 fare to obtain your ESTA in 4 hours.
Super Rush Processing Time: Pay a USD 90 fare to get your ESTA in 30 minutes.
Can I do the ESTA registration free of charge?
No. The registration will always have a USD 14 fare for the US government. Our affordable service fees cover this fare while you also enjoy all the benefits our online service brings
What do I require to finish my ESTA application?
A scanned photocopy of your passport.
A real email address.
A Debit, credit card, or Paypal to pay.
What can I do if I desire more details about the United States visa for South Korean or anything else?
If you wish more information about the United States visa for South Korean or anything else, chat to one of our Customer Care Representatives. They will reply any time, any day.
Get started on your ESTA application
Is it safe to trust iVisa.com with my information?
Of course. We are a professional company, operating for several years in the travel documentation industry. We have exceptional results translated into +1000 satisfied customers, thanks to the millions of documents procured for them.
iVisa.com Recommends
Go to Midtown in Miami. It is the city's heart of the new life of those who reside in Miami. A few steps from the bohemian Wynwood, architecture and design take a resounding turn. Towers, shops, restaurants, and well-kept spaces rise where urban life resembles the residential area of any big city. Exploring these streets is always a guarantee of surprise and a good time. You can use the city's free trolley network to go to other neighborhoods nearby. They connect with Wynwood, Brickell, and Downtown.
Here you will also find the Wynwood Walls, which are part of Miami's Design District, an area where there are many activities and companies related to design and art. This district had its origins when, thanks to the businessman Craig Robins, several fashion designers moved to work in the neighborhood; later, international luxury brands and several architects who built emblematic buildings were also installed. But the real attraction is visiting the area of murals or street art.
Wynwood Walls is an outdoor graffiti park or area located south of Miami's Design District. It is located in a former industrial area and ghetto. Over time, many of the industrial buildings were abandoned, and creators from around the world have transformed the place into one of the most important art spaces in Miami.