Please note that as of June 2022 the CDC no longer requires travelers to present a negative COVID-19 test or documentation of recovery from COVID pre arrival to the US
The vast country of the United States which has at its foundation immigration and pioneering has become a cultural force of the modern era. The relentless pursuit of the American dream has often led people to be attracted to this magical country. If you are a Swedish citizen and you wish to visit the United States, you'll be thrilled to know that you are eligible to obtain permission to enter the US with the United States Electronic System for Travel Authorization.
iVisa.com can help you get this documentation, from the comfort of your home, in just a few minutes.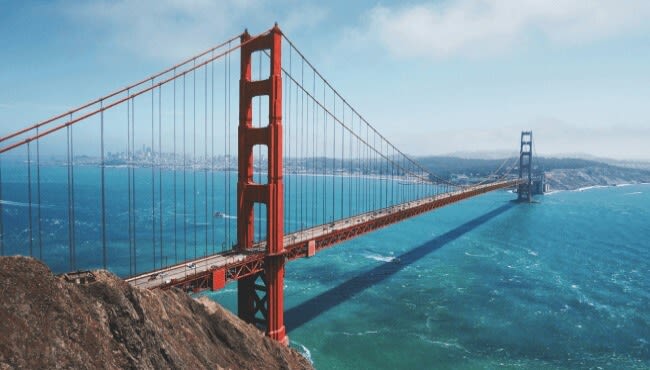 Apply for United States visa for Swedish
Why should I apply in advance?
Applying in advance keeps you free from the chaos of last-minute changes and arrangements and hence proves to be a cheaper option. It is always wise to apply in Advance.
Visit iVisa.com and apply now to get the best travel experience and find out more about United States visa for Swedish.
Frequently Asked Questions
The topic of traveling during the coronavirus pandemic can come across as nerve-wracking. Hence, we have dedicated this section to answering all your questions about the United States visa for Swedish and ensuring your safe travels. Learn more about this process by visiting iVisa.com.
What is the application process?
The application process for a United States visa for Swedish with iVisa.com is a piece of cake. All you need to do is:
Fill out your' eVisa application form carefully.
Select your processing time.
Make sure to scan and attach required documents to your form before submitting it.
Make payment for your eVisa application via the mode of payment of your choice.
What is the US ESTA ?
The US ESTA (Electronic System for Travel Authorization) is a simplified visa waiver for citizens in Sweden along with more than 35 countries. The ESTA is a multiple-entry visa waiver, valid for 2 years from the date of issue or until the candidate's passport expires, and allows Swedish citizens to stay in the United States for up to 90 days at a time. All passengers are required to have it to enter the United States, regardless of age. Swedish citizens can use the US ESTA for tourism, business medical, and transit purposes but not for long-term studies or seeking full-time employment.
Learn more about US ESTA.
What are the other essential documents required?
While applying for a United States visa for Swedish, via iVisa.com, the following documents will be essential :
Clear digital photos taken as recently as possible.
Legally valid photo ID
A legally valid US-issued passport that does not expire for at least 6 months is an absolute necessity. It should also have at least 1 blank page.
A scan of the information page on the passport will need to be uploaded.
Certificate of Health
Proof of Accommodation in the US
Documents to state your purpose of travel.
Functioning email is required to remain updated about the progress of your application and to receive your documents.
Credit card/Debit card/ PayPal to make payments for your form. iVisa.com is very careful when it comes to keeping your travel documents safe and sound. Head over to our website to have a look at what our clients have to say about our policies and services. To learn more about the process click here.
What is the processing time and price?
United States visa for Swedish can be obtained through iVisa.com via the following options :
Standard Processing; with which you can get your documents in due time and at a cheaper cost.

USD 60.49

-

24 hours

.
Rush Processing; with which you can get your documents quicker than the standard processing time with a little extra charge.

USD 80.99

-

8 hours

.
Super Rush Processing; with which you can get your documents immediately in case of extreme urgency. Extra charges are applied.

USD 141.99

-

2 hours

.
I still have questions, what do I do?
Our customer support nprioritizes your comfort and is present 24/7 to solve all your queries. If you are still left with questions, you can visit iVisa.com for more information.
iVisa Recommends
For starters, you could visit the "Birthplace of America," Philadelphia in southeastern Pennsylvania, where the country's founding fathers signed the 1776 Declaration of Independence and the US Constitution. Although the city has been modernized, its colonial architecture and historic attractions still attract tourists, the most visited site of which is Independence Historic National Park. Here you can also visit the former homes of Betsy Ross and Edgar Allan Poe, and the 300 years old Christ Church, the worship place of George Washington and Benjamin Franklin. It is rumored to be haunted.
There's a host of interesting art museums, including the Philadelphia Museum of Art, the largest in the world. Another one of the oldest cities in the USA is Boston renowned for its American history and its role in the American revolution, architecture, and academic institutions.. It also boasts the country's oldest and most prestigious institute of higher learning, Harvard University. Not only that, but it also provides breathtaking sceneries in Spring.
iVisa.com wishes you an amazing trip to the United States!