Please note that as of June 2022 the CDC no longer requires travelers to present a negative COVID-19 test or documentation of recovery from COVID pre arrival to the US
Always associated with fun and glamour, The United States is definitely one of the most frequently visited countries in the world. Spread in a vast area, it offers an endless amount of amusement with its glimmering cities, serene natural beauty, and modern culture. If you are a Swiss citizen, the good news for you is that as of 1st April 2016, you are eligible to apply for an ESTA (Electronic System for Travel Authorization) online instead of obtaining a US visa. This will make it easy for Swiss citizens to enter the US for a variety of purposes.
With iVisa.com applying this documentation is even easier as we help you and guide you out at every step. Your application can will be completed filled in in just a few minutes.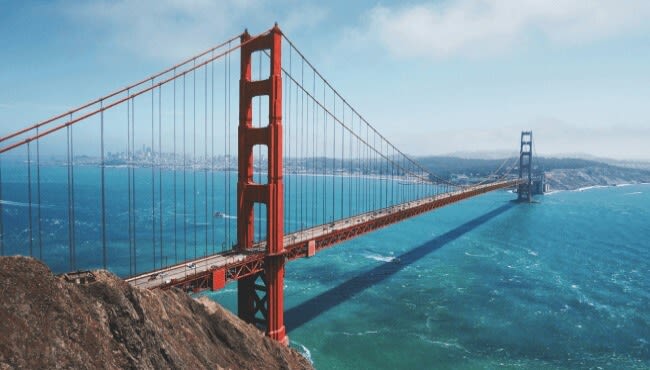 Apply for United States visa for Swiss
Why should I apply in advance?
Applying in advance keeps you free from the chaos of last-minute changes and arrangements and hence proves to be a cheaper option. It is always wise to apply in Advance.
Visit iVisa.com and apply now to get the best travel experience and find out more about United States visa for Swiss.
Frequently Asked Questions
Being fully informed about your destination and the process of traveling to it is of utmost importance, to avoid being in grave trouble, Hence, we have dedicated this section to addressing all your questions about the United States visa for Swiss and ensuring your safe travels. Learn more about this process by visiting iVisa.com.
What is the application process?
The application process for a United States visa for Swiss with iVisa.comis a piece of cake. All you need to do is:
Fill out your eVisa application form mindfully.
Select your processing time.
Make sure to scan and attach required documents to your form before submitting it.
Make payment for your eVisa application via the mode of payment of your choice.
What is the US ESTA ?
The US ESTA (Electronic System for Travel Authorization) is a simplified visa waiver for citizens of Switzerland along with more than 35 countries. You must apply for the travel authorization no less than 72 hours before departure. The ESTA is a multiple-entry visa waiver, valid for 2 years from the date of issue or until the candidate's passport expires, and allows Swedish citizens to stay in the United States for up to 90 days at a time. All passengers, including children, are required to have their own US ESTA to enter the country. Swiss citizens can use the US ESTA for tourism, business medical and transit purposes but not for long-term studies or seeking full-time employment.
What are the other essential documents required?
While applying for a United States visa for Swiss, via iVisa.com, the following documents will be essential :
Clear digital photos taken as recently as possible.
Legally valid photo ID.
A legally valid passport that does not expire for at least 6 months from entry in the US and has at least 1 blank page.
A scan of the information page on the passport will need to be uploaded.
Certificate of Health.
Proof of Accommodation in the US.
Documents to state your purpose of travel.
Functioning email, so we can update you on the progress of your application and send you your documents when processed.
Credit card/Debit card/ PayPal to make payments for your form.
iVisa.com keeps your travel documents safe and sound, you can see client testimonials on our our website.
What is the processing time and price?
For the United States visa for Swiss iVisa.com markets the following three options:
Standard Processing; that takes a long time but the cost is very nominal.
Rush Processing; that takes a relatively shorter time but is a pricier option than the standard one.
Super Rush Processing; that takes the shortest time but is the priciest option of the three.
You can choose the best one according to your timing. [Apply Now]
I still have questions, what do I do?
Our customer support prioritizes you and is and is 24/7 obliged to solve all your queries. You can also visit iVisa.com for more information.
iVisa.com Recommends
America's most familiar icon and the largest statue in the world, the Statue of Liberty could be your first stop. Standing majestically in New York Harbor, it is a world-famous symbol of freedom. You can choose to see it from various spots in the city, but you can also get ground tickets, pedestal tickets, or crown tickets, allowing different levels of access to the statue. You can also visit the official residence of the President of the United States, The White House in Washington. Home to almost every US President that has ever been, this building is definitely a historic structure. Tours of the White House are free, but reservations must be made a minimum of three weeks in advance and the strict security rules are to be religiously followed.
Or you can just feast your eyes on this building from Lafayette Park on the north side of the White House. Another favorite tourist stop is the Walt Disney World in Orlando. This mega amusement park opened in 1971, gives you the opportunity to watch all your childhood fantasies come to life. It has various theme parks, water parks, Downtown Disney with shopping and theaters, and much more, from fine dining to golf. Once you're here you may not want to leave.