Please note that as of June 2022 the CDC no longer requires travelers to present a negative COVID-19 test or documentation of recovery from COVID pre arrival to the US
Taiwanese who will visit the US in the near future needs to check if Taiwan is included in the US Visa Waiver Program. You are eligible for a US ESTA if it is. This document allows entry to the United States using the Electronic System for Travel Authorization. As such, it is no longer required to go to a US embassy to acquire your visa because it is an electronic process. You can apply online from your home or work instead.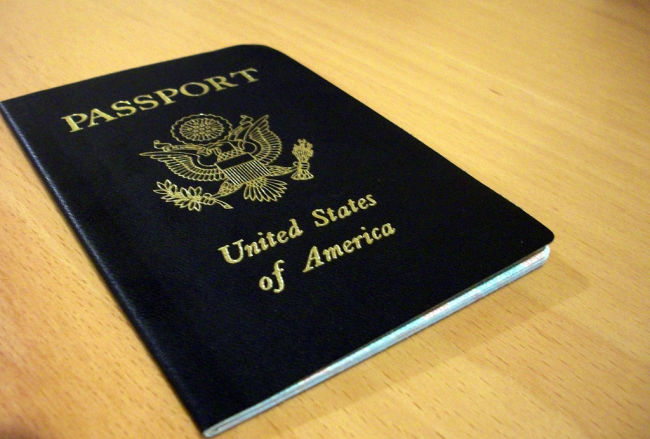 To verify your qualification, feel free to use iVisa's Visa Checker tool. It is a simple and convenient way to verify your eligibility for US ESTA. Just choose your nationality as Taiwanese from the drop-down menu then select the United States as your destination. Once qualified, you will be redirected to the application form.
What is the requirement for Taiwanese?
Using iVisa's services means that your only effort is to upload common documents and fill in iVisa's application form. Also, the documents are pretty easy to gather. Below is a list of what you need:
Passport – you need to have a valid passport when travelling internationally. For US ESTA, however, you need an electronic passport with a digital chip that contains biometric information. The regular one will not do.

E-mail address – even if your visa will be linked to your passport electronically, you still need a printed copy to show at the immigration office once you arrive in the US. iVisa will send you a copy via e-mail in PDF format. Remember to print it out before your flight.

Payment method – before you can submit your application, payment for your visa and iVisa's services is needed. You can use either credit/debit card or pay via PayPal account.
Processing time and the cost of a US ESTA
Tourists, including Taiwanese, may think that this kind of service can be really expensive. Fortunately, it is not the case with iVisa since they offer competitive prices so you can skip the all the hassles and bureaucracy when getting US ESTA. The cost of the evisa itself remains the same; it's the service fee that changes. As for your processing time, they are as follows:
Standard processing – you only pay $29 when selecting this option and your request will be processed within just one business day.

Rush processing – this time your US evisa will be ready as fast as 3 hours. You need to pay $59 for it.

Super Rush processing –you can go for this timeframe and have your application processed within 30 minutes if you want your visa right away. However, as you may expect, it will cost more for $79.
US ESTA – the application form
Application forms tend to be over complicated, but Taiwanese will appreciate iVisa's form. iVisa has created a three-step application process that is not difficult to accomplish. If you require any guidance, iVisa's customer support is always available to help when call them.
The first step requires your personal information like your name, address, passport info, and other similar info. During this point, you must also choose the processing time. It should take you just 5 minutes to complete step one.
In step two, Taiwanese you will pay the service fee and review the provided information during step one. Always make sure the accuracy of your information and there no typo mistakes. Amendments are only permitted if your application has not been processed yet. Once you visa is ready, corrections are not allowed and you will have to repeat the process. Just review carefully everything that you put in to avoid wasting time and money.
The last step consists of personal questionnaire and photo upload. Depending on your situation, you will be informed of what additional documents you need to submit. After completing the steps, click on the submit button and wait for your visa to be sent. That's how easy it is.
As have noticed, obtaining a US ESTA is really easy. The document is valid for 2 years from the date of issue, and Taiwanese can stay up to 90 days in the United States. The same document will allow you entry to Puerto Rico and the US Virgin Islands.