Please note that as of June 2022 the CDC no longer requires travelers to present a negative COVID-19 test or documentation of recovery from COVID pre arrival to the US
The B1B2 visa is a tourist and business visa for visiting or conducting business in the United States. However, being a resident of Chile you do not necessarily need a visa but you can instead apply for the US Visa Waiver Program. This program allows Chilean business and tourism visitors to enter without a visa. Visit the website iVisa.com to make an application for the Visa Waiver Program. This website can help you in applying for US B1B2 Visa for Chile Citizens online.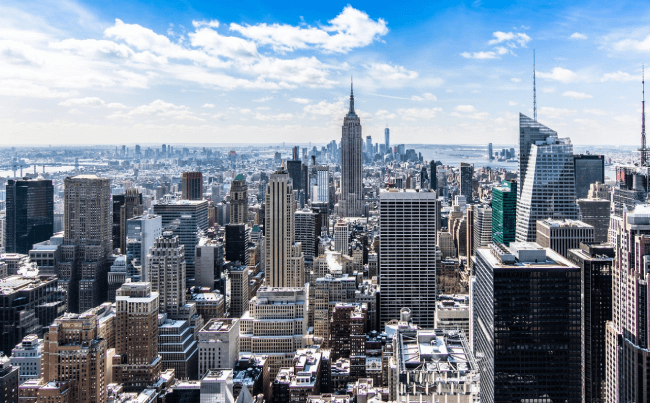 The iVisa.com is very helpful as it lists the complete process and requirements for applying for the waiver. The whole process for application is straightforward and can be completed within a day without any trouble.
Apply for your visa waiver right now and get it approved within days via iVisa.com.
Application Steps for Visa Waiver?
To begin you need to visit iVisa.com.
Fill in all your details in the Application form
Fill the form with utmost care and recheck for any errors.
Along with the necessary documents submit the completed application form and pay the processing cost.
iVisa.com will then receive your application and review if you're eligible for entry under the US Electronic System for Travel Authorization (ESTA).
If your ESTA gets approved it will be sent to you through the mail.
Why make an Advance Application?
While planning your trip to the United States it may not seem like an advance application is a necessity. But it is beneficial because it saves your time and the trouble of applying at the last minute. It is also possible that your waiver application may get rejected so it helps if you make an advance application.
Frequently Asked Questions
Do I need ESTA if I have a Chilean passport?
Passport is compulsory to be able to travel to the US but you will also need an ESTA instead of the US B1B2 Visa for Chile Citizens to do so. Both the documents are necessary.
What Is ESTA?
ESTA is the electronic travel authorization system of the US that the residents of some specific countries can apply for to enter the US. Those who are eligible for ESTA do not require to apply for the US B1B2 Visa for Chile Citizens.
Apply now to be able to visit the United States.
What is the processing cost of ESTA?
Standard Processing takes 24 hours and costs 29 USD
Rush Processing costs 49 USD and takes 4 hours
Super Rush Processing costs 79 USD and takes only 24 hours to process your application
What are the required documents?
Valid passport.
Passport size photograph.
An Email address is necessary for the application.
You need a payment option like PayPal or a credit or debit card to pay the processing cost of the application.
How long can visitors stay?
Instead of the US B1B2 Visa for Chile Citizens your ESTA approval allows you to stay for 90 days in the US per entry. It stays valid for 2 years and allows you multiple entries into the US but you can only stay for the maximum time of 90 days.
Is iVisa .com a safe place to make the application?
Yes, iVisa.com is a user-friendly and safe website. Apply through this website to get the best service and on-time documents. All your information stays protected with this website.
Where can I get more information?
Obtaining an ESTA approval instead of US B1B2 Visa for Chile Citizenson iVisa.com takes a minimum amount of time. To know more, about the US Electronic System of Travel Authorization (ESTA), you can visit iVisa.com.
iVisa.com Recommends
A wonder of nature, the Grand Canyon is a bucket-list destination for every visitor in the USA. Carved by erosion through the Colorado River it offers a spectacular view from its edges. It is a popular attraction for hikers during any season and iVisa.com recommends you visit the Grand Canyon once in your lifetime. The Skywalk located in the West Rim is a glass bridge that extends over the edge of the canyon and is a popular attraction.
Yosemite National Park is the place to be for nature lovers. Packed with activities like hiking, walking, climbing and horseback riding a visit to this place promises a day full of adventure. Home to an ancient supervolcano, the Yellowstone National Park is full of geysers, hot springs, and beautiful waterfalls. This park has beautiful natural landscapes which attract a large number of people from everywhere.
Apply soon for your visa through iVisa.com to visit these marvels of nature.