Please note that as of June 2022 the CDC no longer requires travelers to present a negative COVID-19 test or documentation of recovery from COVID pre arrival to the US
If you are South African, you will need to obtain a USB1/B2 Visa. Don't worry! iVisa.com will assist you by giving the information that you need for the process. We provide the security, speed, simplicity, and convenience you desire.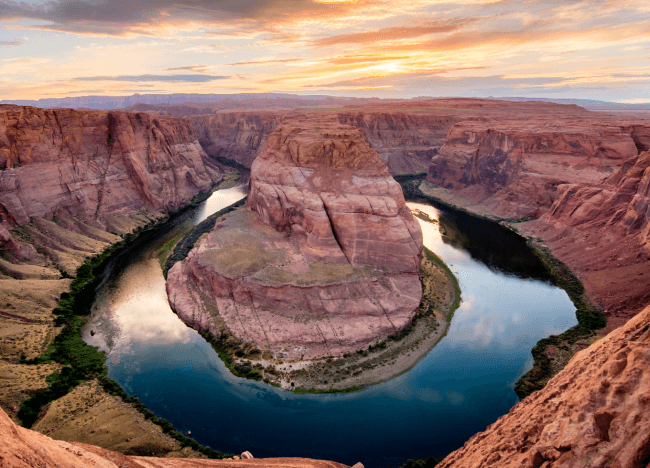 It might seem difficult to make the decision to travel during these extraordinary times. Our team of experts is available to help you with your US B1B2 visa for Citizens of South Africa. For this, we recommended to you our partner VisaExpress for the application.
Frequently Asked Questions
How do I get the US B1/B2 Visa?
Take a look at the page.
Complete all details.
We will confirm that your information is accurate.
Expect electronic communication from our team.
Follow our instructions to go to the interview at the US Embassy.
Get the US B1/B2 visa.
We know that you want to have everything in place before your trip. You can send us all your information months ahead of time. We will process your data when it's convenient. Get the US B1B2 Visa for Citizens of South Africa.
Do I require a US B1B2 visa as a citizen of South Africa?
Yes. You must obtain the USB1B2 Visa if you are from South Africa before you can land in the United States. The travel document permits trips for business and tourism.
We can help with the US B1B2 Visa For Citizens of South Africa.
What is the US B1B2 Visa validity?
The USB1/B2 Visa has a validity of up to 10 years. Additionally, you can remain in the United States for as long as 180 days per entry. You can also have multiple entries.
Let us assist you with the information of the US B1B2 Visa for Citizens of South Africa.
What information do you need?
All details regarding your personal and/or travel must be included in the application. You will also need these items.
A valid passport. Your passport must have a minimum validity period of 6 months.
A valid email address.
Payment methods. Pay for the service with a Credit/Debit Card.
Besides, you might need:
A digital photo.
Your travel arrangements (if they are available).
Dates of your five most recent visits to the United States.
Your job history.
Let us assist you with the US B1B2 Visa for Citizens of South Africa.
What is the cost of the process?
We have some of the lowest processing fees in the world, so we recommend you 100% our partner VisaExpress!
Government fee NOT included: $160
You are just a click away from the US B1B2 Visa for Citizens of South Africa.
What are the steps to get the US B1/B2 visa?
Fill out the application form. Pick a time for processing that you prefer.
Verify your details are correct. You can pay using a credit/debit card.
Include any supporting documents.
Keep in mind that we will send you preparation guides. You can continue the process by heading to the US embassy for your interview.
Can I trust iVisa.com?
100% Safe! We use strict security measures to ensure our services are safe. You can find more details in the comments section. We can assist you with the US B1B2 Visa For Citizens of South Africa.
Where can I find more details?
Our customer service representatives are available 24/7. They are able to provide you with all details about the US B1B2 Visa for Citizens of South Africa.
We redirect you to VisaExpress. Apply now for your visa.
iVisa.com Recommends
We all know that the United States is the most popular destination for tourists around the world. Glacier National Park is recommended. It is located near the border with Canada and is a favourite among hikers. The Trail of the Cedars, or the amazing Grinnell Glacier are worth a look. There are 700 lakes, waterfalls, and spectacular mountain ranges that you must see. This park covers 1,000,000 acres. It is common to see a variety of wildlife. You can visit the Going-to-the-Sun Road National Historic Landmark, which offers breathtaking views and hiking trails. Hotels and chalets are available from the 20th century. We are certain that the United States is a melting pot, as you'll find out from our trips to New York and San Francisco. Visit Times Square and the Statue of Liberty. Be sure to check out the Empire State Building, another famous landmark. Disney World is an idyllic place for all ages. You will find a wide range of activities at the four parks.