In order to enter into the US territory, you require a B1B2 visa. B1 visa allows you to conduct temporary business and a B2 visa is for tourist purposes. Visit the website iVisa.com to make an application for a combined B1B2 visa. This website can help you in applying for US B1B2 Visa for Colombia Citizens online.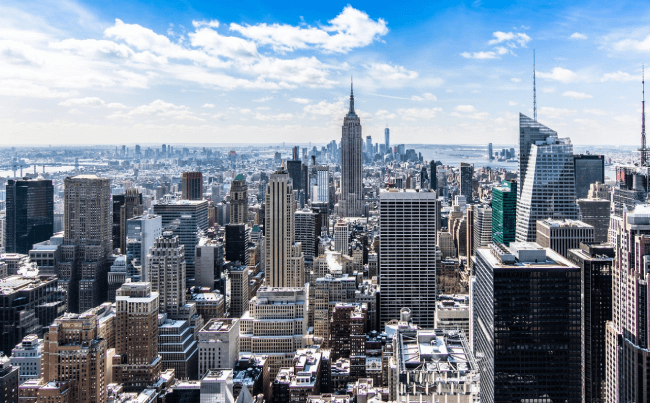 iVisa.com informs you about the complete process of applying for the visa. The whole process for application is simple and can be completed within a day without any trouble.
Apply for your visa right now and get it approved within a short amount of time via iVisa.com.
Application Steps for B1B2 Visa?
Visit iVisa.com website
Fill in the details in Application form
Fill the form with your information and recheck for any errors. In case any errors are found the application may get rejected.
Attach the required documents and pay the necessary processing cost.
iVisa.com will then review your application and send it further for processing.
If your B1B2 visa gets approved it will be sent to you through email.
Why should you Make an Advance Application?
It is advisable to apply in advance because the immigration department can take up to 8 weeks to process the US B1B2 Visa for Colombia Citizens. An advanced application makes it easier to deal with any problems that may arise due to errors in the application. If you apply at the last minute and your application gets rejected then your tour plans may get spoiled.
Frequently Asked Questions
Why do I need a B1B2 visa?
A passport from your country of residence is compulsory to be able to travel to the US but you will also need a US B1B2 Visa for Colombia Citizens to do so. Both these documents are necessary.
What Is A B1B2 visa?
It is a combination of the originally separate B1 and B2 visas that were used for business and tourist purposes. Apply now for your US B1B2 Visa for Colombia Citizens which allows for a more hassle-free experience.
What are the processing costs?
Standard Processing costs the least at 200 USD and takes 9 days to process.
Rush Processing takes 7 days and costs about 230 USD
Super Rush Processing takes 5 days and costs 250 USD to process your application.
What are the required documents?
A valid passport.
Passport size photograph.
Email is necessary for application because your approved document gets sent to you through your email.
You need a payment option like PayPal or a credit or debit card to pay the processing cost of the application.
How long can visitors stay?
With a US B1B2 Visa for Colombia Citizens you can stay in the US for a maximum of 180 days per entry and it allows you multiple entries. Apply for the visa and it stays valid for 10 years.
Is iVisa .com a safe place?
Yes, iVisa.com is a user-friendly and safe website. Apply through this website to get the best service and on-time documents. All your information stays protected with this website and you can apply for your US B1B2 Visa for Colombia Citizens with ease.
Where can I get more information?
Obtaining a US B1B2 Visa for Colombia Citizens on iVisa.com takes a minimum amount of time. To know more, about the details on how to apply for your combination B1B2 visa visit iVisa.com.
iVisa.com Recommends
iVisa.com recommends you to visit one of the most beautiful natural wonders that are the Niagara Falls. It is located on the US and Canada borders and offers a magical experience to those who go to see it. The best time to see it is during the summer months when the surrounding natural habitat is in full bloom. But you can also visit in winter to get a glimpse of the snow-covered winter wonderland.
Another iconic thing to see is the Golden Gate Bridge that spans over the San Francisco Bay and joins San Francisco and Marin County. Standing tall in an orangish-red color; the bridge's stark contrast with the blue waters of the bay offers an aesthetic view. It has been the center of attraction since it was built in the 1930s. Take a cruise in the bay to get a great view of the bridge or go over it and enjoy the spectacular drive.
Apply for your US B1B2 Visa for Colombia Citizens today on iVisa.com to visit the USA.