Please note that as of June 2022 the CDC no longer requires travelers to present a negative COVID-19 test or documentation of recovery from COVID pre-arrival to the US.
You will need a B1B2 Visa to enter the US. You can use a B1 visa to enter the US for temporary business purposes, and a tourist visa is required. For a B1B2 visa application, visit iVisa. We help you easily applying for the US B1B2 Visa for Colombia Citizens online.
iVisa explains the entire process of applying for the US B1B2 Visa for Colombia Citizens. The whole process for application is easy and can be completed in a matter of days. Apply now for your visa and have it approved in just a few minutes using our platform.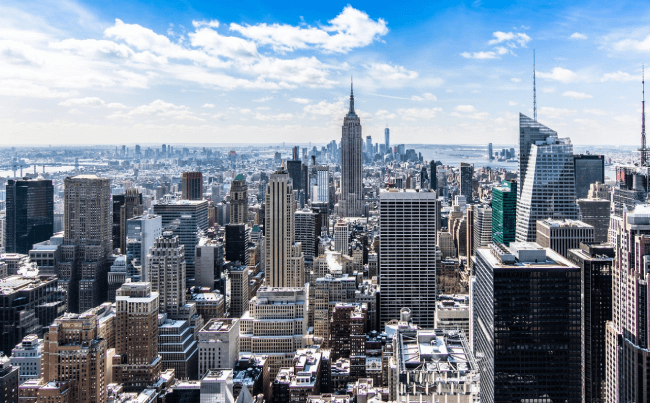 Frequently Asked Questions
Why is a B1B2 Visa important?
You will need a passport from the country you are from to be allowed to travel to the US. But, to do this, you will also need a US B1B2 Visa for Colombian Citizens. Both of these documents will be required.
What is a B1B2 Visa?
It is a combination visa of B1 and 2 visas, which were originally used for tourist and business purposes. Apply now to obtain your US B1B2 Visa For Colombia Citizens, which makes it easier.
Application steps of B1B2 Visa?
You need to follow these steps for the US B1B2 Visa for Colombia Citizens :
Visit the iVisa website.

Please fill in our simplified Application form.

Fill out the form with all your details and double-check for errors. The application could be rejected if there are errors.

Attach the documents required and pay the processing fee.

At iVisa we will review your application, and then send it for further processing.

If your US B1B2 Visa for Colombia Citizens is approved, it will be sent by email.
Why make an advanced demand?
It is recommended to apply for the US B1B2 Visa for Colombia Citizens in advance. The processing time can take as long as 8 weeks by the immigration department. Advance applications make it easier to address any issues that might arise from errors in the application. If you wait too long to apply, your tour plans might be cancelled.
What are the financial costs of processing?
The Government fee is included in our service and it is: USD $309.99.
What documents do I need?
The documents that you need to apply for the US B1B2 Visa For Colombia Citizens:
A valid passport.

Passport size photo

Application is made through email. Your approved document will be sent to your email.

To pay the processing costs of your application, you need a debit or credit card.
How long can visitors stay?
A US B1B2 Visa for Colombia Citizens allows you to stay in the US for up to 180 days and allows for multiple entries. The visa is valid for ten years.
IVISA HAS ANY ACCREDITATIONS OR RECOGNITIONS?
Yes, iVisa is a legitimate company, accredited and recognized by the International Air Transport Association (IATA). As a user you will get a secure and user-friendly website, to get the best service. This website keeps your data safe and gives you the complete information of US B1B2 visa for Colombia citizens easily. Check our customer reviews to be sure.
Let's start this adventure together and explore the United States!
Where can I get more information?
The process of obtaining a US B1B2 visa for Colombia citizens through iVisa is quick and easy. Learn more about how to apply for your B1B2 Visa.
iVisa.com Recommends
You know already the information that you need for the US B1B2 visa for Colombia citizens. Now we want to give you some recommendations. There are many touristic places to visit in the USA. The first place in the northeast. This is the most densely populated region.
The second place is the southeast. This can be characterized as a metropolitan area, with major industries being tourism and military installations.
The third place is the southwest which has a humid subtropical climate that produces high rates of evaporation along with harsh droughts that occasionally recur during summers.
The fourth place is in the north-west. This has a population of around 7 million people and has also been called Cascadia in reference to the Cascade Range that runs through most of its length. This part of the country has many glaciers, mountains, and volcanoes that are popular with tourists. Although not technically a region, the Alaska Panhandle is included as an important tourist destination.
The United States has many popular cities. The first place is New York City. It holds the country's largest city population, with about ten million people living in the metropolitan area and twenty-two million in the combined statistical area.
This has been a major touristic attraction for years.