Please note that as of June 2022 the CDC no longer requires travelers to present a negative COVID-19 test or documentation of recovery from COVID pre arrival to the US
A B1B2 visa is required to enter the United States of America. A B1 visa lets you conduct temporary business in the country, while a B2 visa can be used for tourist purposes. These two visas can be combined for the convenience of travelers. To apply for your combined B1B2 Visa, visit VisaExpress. This website will assist you in applying for US B1B2 Visa for Costa Rica Citizens.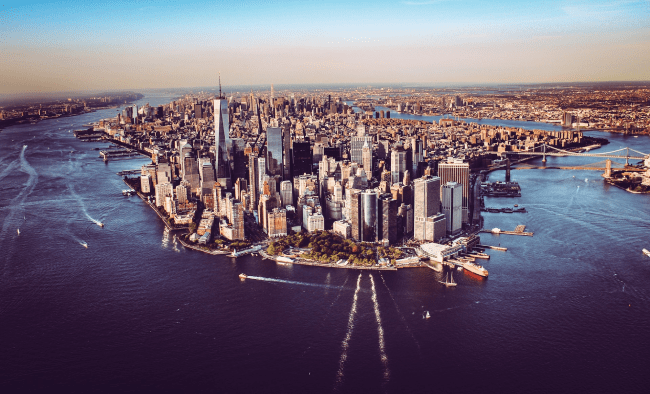 iVisa.com provides information about the entire process of applying for a visa. The entire process of application can be completed in a very short time and without much difficulty with VisaExpress.
Frequently Asked Questions
What are the steps to apply for a B1B2 Visa?
The first step is to visit the VisaExpress site.
Complete the application.
Please fill out the form carefully and double-check for errors. The application may be rejected if it contains errors.
Pay the processing fee and attach the documents.
VisaExpress will then send your application for further processing.
It will be sent to your email once your B1B2 visa is approved.
Why make an approach application in advance?
It is advisable to apply in advance for the US B1B2 Visa for Costa Rica Citizens. The processing time for Costa Rican Citizens takes at most 8 weeks. It makes it easier to deal with any errors that may occur by applying in advance.
Why do I need a B1B2 visa?
To travel to the US, your passport must be from the country you reside in. However, to travel to the US, you will also need a US B1B2 Visa for Costa Rica Citizens. To be allowed to enter the US, both the documents and the US B1B2 Visa for Costa Rica Citizens are required.
What is a B1B2 Visa?
This visa is a combination of the previously separate B1 and B2 visas, which were originally used for tourist and business purposes. Apply Now to get your US B1B2 Visa for Costa Rica Citizens, which makes travel easier.
What is the cost of processing?
iVisa.com provides you with good price options to make your application of US B1B2 Visa for Costa Rica Citizens. With our partner VisaExpress, we have the lowest prices in the market. Let's start now!
Government fee NOT included: $160
What are the required documents?
Valid passport.
Photograph,passport size.
Application requires an email because you will receive your approved document via email.
To pay the application processing fee, you can choose a debit or credit card.
How long can a tourist stay for?
A US B1B2 Visa for Costa Rica Citizens allows you to stay in the US up to 180 days per visit and permits you to make multiple entries.
Get a visa for the US B1B2 Visa for Costa Rica Citizens. It will remain valid for 10 years.
Can I trust iVisa.com?
Yes, iVisa.com has a user-friendly and safe website. Use this website to receive the best service and timely documents. This website protects all your information and allows you to apply for your US Visa for Costa Rica Citizens easily in VisaExpress. See our reviews section for confirmation.
Where can I get more information?
It takes very little time to obtain a US B1B2 Visa for Costa Rica Citizens via VisaExpress. To learn more, visit iVisa.com, or contact out customer service agents.
iVisa.com Recommends
We already shared the information that you need, now, some great recommendations for your adventure.
The 'Walt Disney World Resort' is a popular attraction known as "Disney World". iVisa.com suggests you visit this place with your family. It caters to all ages and everyone will find something to enjoy. It covers a vast area and includes many resorts, water parks, and theme parks. Because of the fun it provides, it is very popular with both children and teens. These four parks are most popular: Epcot, Magic Kingdom, and Disney's Animal Kingdom. These parks and resorts host special events throughout the year. Many of these parks hold annual festivals that are only available for a limited time, which has a positive impact on the tourist industry. You can visit the park at any season, as there is always something to do.
iVisa.com recommends that you apply soon for your US B1B2 Visa for Costa Rica Citizens, to visit the country of your dreams.