Please note that as of June 2022 the CDC no longer requires travelers to present a negative COVID-19 test or documentation of recovery from COVID pre arrival to the US
To enter the United States with a passport from Egypt, you will need a USB1/B2 Visa. Don't worry! iVisa.com recommends you VisaExpress to make this process to begin your application. You will find everything you need: simplicity, speed, security, and ease.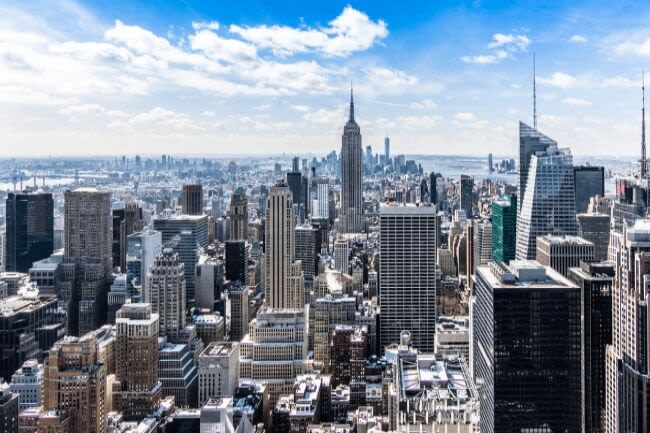 It is not easy to travel during these turbulent times. We know that the USA is the ideal holiday destination. Continue reading to learn more about the US B1B2 Visa for Egypt Citizens.
Frequently Asked Questions
How to get a US B1B2 visa with iVisa.com?
Go to the Application Page.
Please complete the following details.
If we discover any missing information, we will inform you.
We will send you an electronic message.
To thrive in your interview, follow the instructions given.
The US B1/B2 is your passport to the USA.
Do I require a US B1/B2 visa, as a citizen of Egypt?
Yes. You can visit the United States if you're from Egypt. This travel document is valid for both business and tourism purposes.
We can assist you with the US B1B2 Visa For Egypt Citizens.
What is the validity time of the US B1B2 visa?
After you have obtained a US Visa, you are allowed to stay in the US for up to 180 days per visit. You can also have multiple entries. The validity of the travel document is limited to 10 years. Our experts are available to assist you with the US B1B2 Visa for Egypt Citizens.
What information do I need?
All details must be filled out on the application form. These items are also required:
A valid passport. Your passport must be valid for at most 6 months after the expected end date of your trip.
To stay in touch with our team, you will need a valid email.
Payment methods. Choose from credit/debit card. You should also have:
An applicant photo in digital format.
If you have not yet made arrangements, your travel itinerary.
Last five visits to the United States.
Your CV.
The US Government may request additional documents. We can provide information on the US B1B2 Visa for Egypt Citizens.
What are the cost process fees?
Government fee NOT included: $160
Continue reading to learn more about the US B1B2 Visa for Egypt Citizens.
What are the steps to acquire the US B1B2 Visa?
Complete the application form with all details. Choose the processing time that suits you best.
Check your information, then pay with a credit/debit card.
Any supporting documents should be attached.
VisaExpress will send you a preparation guide once we have received your application. Make sure you review all details and prepare for your interview. Soon, the US B1/B2 Visa will be available to Egypt Citizens.
Can I trust iVisa.com?
Yes, iVisa.com is super safe! We strive to provide the best travel services possible. Find out more about our services in our reviews section. We have all the information about the US B1B2 Visa for Egypt Citizens.
Where can I obtain more details?
Contact our customer support team, or visit VisaExpress, who are available 24 hours a day. They will answer all your questions about the US B1B2 Visa for Egypt Citizens.
iVisa.com Recommends
The United States is known as a popular destination for travelers from all over the globe. The Grand Canyon is 227 miles long. The Grand Canyon is located in Arizona and attracts millions of tourists each year. This natural landscape is best viewed from the orange and red colors. It is a good idea to plan your trip as the area can be crowded in high seasons. Visit the Grand Canyon Village or the Bright Angel Trail. As you embark on an adventure, make sure to pack your hiking boots.
Continue on to California's Yosemite National Park. You will be amazed at the amazing waterfalls, Sequoia trees, cliffs, and other rock formations. You can visit iconic landmarks like El Capitan and Half Dome. Amazing scenery can be found on hiking trails. For this escape, make sure you bring water and snacks. You will find all the necessary services at the park.
Apply for the US Visa B1B2 for Egyptian Citizens to see more natural wonders of the United States. You can also visit famous cities like New York and San Francisco. We are sure you'll find lots to do.