Please note that as of June 2022 the CDC no longer requires travelers to present a negative COVID-19 test or documentation of recovery from COVID pre arrival to the US
We are improving our B1/B2 application process to make sure it is up to date with current US visa policy. We will make this product available again soon. In the mean time, below you will find useful information to keep in mind for your US visa application.
You do not necessarily need a B1/B2 visa to visit or do business in the USA when you come from Greece. The US Visa Waiver Program enables certain Greek tourists to enter America in an enterprise, travel, and transit without a visa application. If you are thinking of visiting Puerto Rico or one of the U.S. Virgin Islands, then you may not need a visa if you are able to register for the U.S. Visa Waiver Program.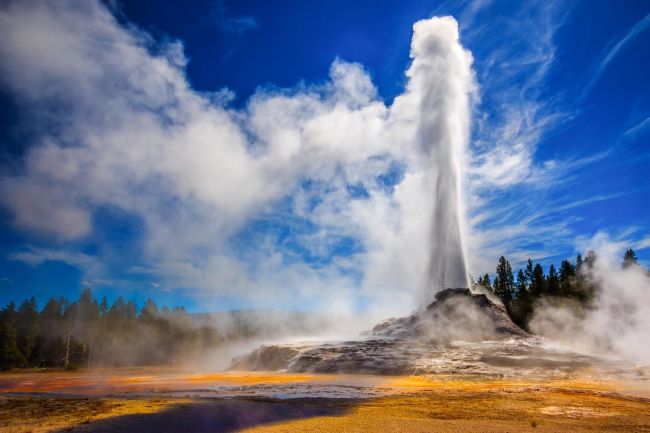 You must fill out the application for the U.S. Waiver Visa Program which will be issued to the Electronic System for Travel Authorization (ESTA). The U.S. ESTA is the system used to determine if you are eligible for the U.S. Visa Waiver Program.
Frequently Asked Questions
Can I apply for the U.S. Visa Waiver Program?
Possibly. As of now, citizens of Greece can apply for the Visa Waiver Program.
Your travel and personal history will also be variables in determining your eligibility for the Visa Waiver Program.
The U.S. Immigration Office will refuse eligibility and/or entry based on the individual's comprehensive background check and application information.
How much does a U.S. ESTA application cost?
It varies depending on the speed of processing you choose.
If you choose Standard Processing, it will take

24 hours

, and your application will cost

USD $68.49

.
If you choose Rush Processing, it will take

8 hours

, and your application will cost

USD $118.99

.
If you choose Super Rush Processing, it will take

2 hours

, and your application will cost

USD $161.99

.
How many entries do I get into the U.S. using the ESTA Waiver program?
Your U.S. Visa Waiver gives Greek citizens Multiple Entry.
When does my United States visa waiver approval expire?
Your temporary business & pleisure visa to America will expire 2 years after issued.
How long can you stay in the U.S. on the Visa Waiver Program?
With acceptance of your Visa Waiver Program application, Greek citizens can stay in the United States as a foreign citizen for up to 90 days Per Entry.
What if I have more questions about the ESTA or Visa Waiver Program?
Check out your country on the U.S. visa information blog, or if you are ready, apply online for the U.S. Visa Waiver Program easily.
Get a U.S. Visa Waiver Program Approval Now
iVisa.com is an outstanding option for Greek citizens who want to go to America for business and leisure. Thousands of satisfied customers have been all over the planet by using an easy, secure online visa and waiver services, iVisa.com
Enjoy your trip to the U.S.! Feel free to chat with one of our 24/7 online support professionals by clicking on the chat bubble in the lower right-hand corner of your phone, computer, or tablet.
iVisa.com Recommends
Visit the famous White House, the official residence of the President of the United States in Washington, DC. The historic building has been the home of several presidents, starting with George Washington. On the north side, you can find Lafayette Park, where you can see interesting characters and several spots to take photos. The White House was built in 1792 by James Hoban. However, the British Army destroyed it in 1814, and it was rebuilt in 1818. Tours inside the site are free. However, you must make a reservation at least three weeks in advance to find a spot. Remember that you may encounter strict security guidelines when entering such a relevant place in the US.
The US wouldn't be such a popular country without the massive amusement park of Walt Disney World in Orlando, Florida. This family attraction has attracted adults and minors for decades. It opened back in 1971 and has maintained its relevance. It has even evolved with more characters and services. Aside from the original four parks, you can also visit water parks, and Downtown Disney, offering shopping malls and theaters. Shows like Cirque du Soleil have regular presentations here. In addition, you can enjoy the beaches on the shore of Florida.