IMPORTANT NOTE: CURRENTLY WE DO NOT OFFER THIS VISA. STAY TUNED, BECAUSE IT WILL BE AVAILABLE SOON.
Mexican citizens who plan to travel to the United States for business or pleasure are required to first apply for a US B1/B2 Visa. It is not possible to apply for it online, but what you can obtain online is the confirmation page you need when you go to the embassy for your interview. iVisa can help you get the confirmation page, and we will also handle the interview appointment for you at the nearest US embassy or consulate.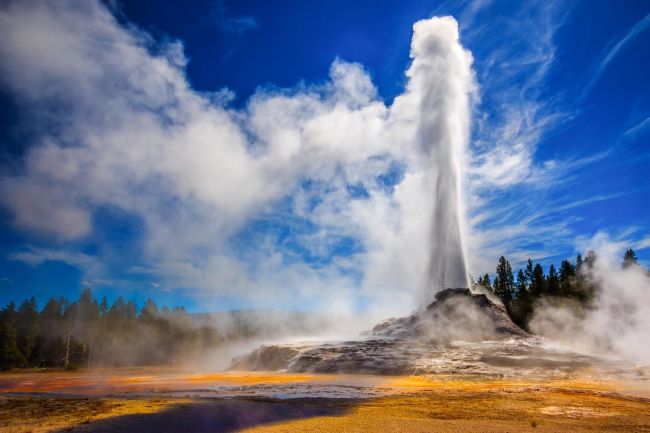 Frequently Asked Questions (FAQs)
Can a Mexican citizen visit the US?
Yes, a Mexican citizen can visit the US as long as the appropriate visa is acquired. The most popular visa type is the US B1/B2 visa for short visits and tourism. You can check requirements here.
What is the US B1/B2 visa?
A US B1/B2 visa is a temporary, non-immigrant visa, which allows the holder to travel to the US for business and tourism purposes.
How long is the US B1/B2 Visa for?
This visa is valid for 10 years after issued. It allows Multiple Entry for a maximum of 180 days Per Entry.
What do I need to apply for a US B1/B2 visa?
In order to apply for your B1/B2 interview, you should have the following available while you complete our simple online form:
Passport (valid for at least six months beyond your period of stay in the United States).

Passport quality photo in digital format.

Travel itinerary (if you have already made travel arrangements).

Dates of your last five visits or trips to the United States, if you have previously traveled there.

Information about your current and previous education and work history.

A credit/debit card or PayPal account.
What are the processing times and prices?
One of the common concerns about electronic visas is the cost. With iVisa, applicants have three available options when it comes to processing time and this will determine the price. The three options are:
Standard processing time – your request is processed within 9 days, and you are required to pay USD 200.00 (service fees included).

Rush processing time – the in-between option means that you get your confirmation page in 7 days, and the cost is USD 230.00 (service fees included).

Super Rush processing time – the fastest option at hand means that your application is processed within just 5 days, and the price is USD 250.00 (service fees included).
How does the US B1/B2 work?
Here is how it works:
You fill out our simple online form, upload your documents and pay.

With the information you provide, iVisa will submit the DS-160 form on your behalf to the U.S. government.

Where applicable, iVisa handles payment of the consular fee. Unfortunately, in some application countries, payment can only be made in person by the applicant.

After coordinating with you the best time and date, iVisa schedules your interview appointment at your chosen U.S. embassy/consulate.

You attend your interview, ace it, and leave your passport with the U.S. embassy/consulate to issue the visa.

You collect your passport with your U.S. B1/B2 visa in it.
How long does it take to apply for a US B1/B2 Visa?
Less than 10 minutes.
How can I apply for a US B1/B2 Visa?
The application for the B1/B1 visa is really easy. It has only three steps:
The first step wants you to provide your personal information and select a processing time option for your application. Just keep in mind that the choice you make determines the cost of your US B1/B2 Visa.

The second step expects you to make the payment and carefully review the information within your form

The third requires you to upload the documents that support your application.
In case you need assistance to fill your application, iVisa has a fantastic support service that you can call 24/7.
What happens after I have applied?
You will receive an email in the timeframe chosen, to schedule your interview in the Embassy. Before your interview, we will send you a complete package about what to expect from your interview and provide you with a list of documents you should bring along with you on the day of the interview. After your interview, the US Embassy will likely keep hold of your passport to place the visa sticker in it.
I made a mistake on my application. Can the visa be modified after it's issued?
No, we can not change or modify any details on the Visa once it's issued. If you do, however, realize you made a mistake before your visa has been issued, then please contact us ASAP via online chat or by sending an email to help@ivisa.com.
I have more unresolved questions, where can I find more info?
For a faster resolution click here and start chatting with one of our customer service representatives. Alternatively, you can find more info and FAQs here.