IMPORTANT NOTE: CURRENTLY WE DO NOT OFFER THIS VISA. STAY TUNED, BECAUSE IT WILL BE AVAILABLE SOON.
As stated by the visa policy of the United States, Pakistani citizens who travel there for business or tourism purposes must first apply for a US B1/B2 Visa. The document is not available online, but iVisa.com can help you apply online for the confirmation page you are required to hold when you go to the embassy for your interview. As for that, iVisa.com will take care of the appointment at the nearest US embassy or consulate after processing your request.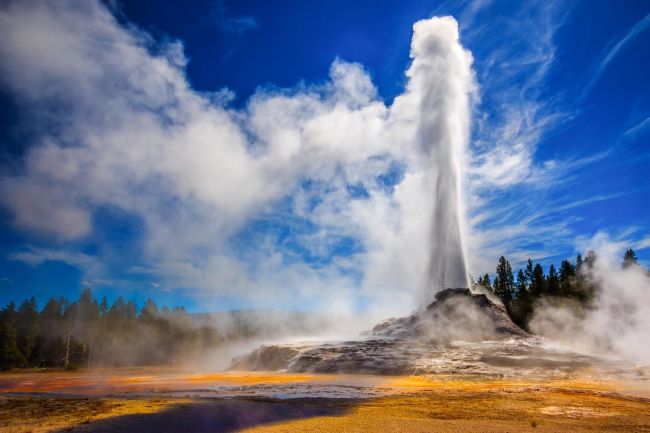 Frequently Asked Questions (FAQs)
I have a Pakistani passport, do I need a visa to visit the United States?
Yes, Pakistani citizens will need to apply for a US B1/B2 Visa. You can check requirements here.
What is the US B1/B2 visa?
A US B1/B2 visa is a temporary, non-immigrant visa, which allows the holder to travel to the US for business and tourism purposes.
How long is the US B1/B2 Visa for?
This visa is valid for 10 years after issued and grants Multiple Entry for a maximum of 180 days Per Entry.
What do I need to apply for a US B1/B2 visa?
You will be happy to learn that meeting the requirements should come easily. That is because the list is not very long, and the items on it are effortless to acquire. What you need is as follows:
Valid passport – make sure it remains valid for at least another 6 months from the date you intend to leave the US.

Digital photo – the picture needs to follow all the guidelines for a passport photo. For example, it needs to be taken on a white background, as recent as possible, etc.

Travel itinerary – this is not necessary if you did not have the chance to make the arrangements yet.

Dates of 5 previous trips to the US – this requirement does not apply to travelers who have never visited the United States before.

Additional information – you can be asked to present anything else related to your trip, depending on its purpose. Make sure to have at hand whatever documents that have something to do with your travels.

E-mail address – make sure that the address you provide is accurate and that you have access to it.

Means of payment – iVisa.com accepts multiple methods of payment as credit/debit cards or PayPal accounts.
Get your US B1/B2 visa with us now!
What are the processing times and prices?
One of the common concerns about electronic visas is the cost. With iVisa.com, applicants have three available options when it comes to processing time and this will determine the price. The three options are:
Standard processing time – your request is processed within 9 days, and you are required to pay USD 200.00 (service fees included).

Rush processing time – the in-between option means that you get your confirmation page in 7 days, and the cost is USD 230.00 (service fees included).

Super Rush processing time – the fastest option at hand means that your application is processed within just 5 days, and the price is USD 250.00 (service fees included).
How does the US B1/B2 work?
Here is how it works:
You fill out our simple online form, upload your documents and pay.

With the information you provide, iVisa.com will submit the DS-160 form on your behalf to the U.S. government.

Where applicable, iVisa.com handles payment of the consular fee. Unfortunately, in some application countries, payment can only be made in person by the applicant.

After coordinating with you the best time and date, iVisa.com schedules your interview appointment at your chosen U.S. embassy/consulate.

You attend your interview, ace it, and leave your passport with the U.S. embassy/consulate to issue the visa.

You collect your passport with your U.S. B1/B2 visa in it.
How long does it take to apply for a US B1/B2 Visa?
Less than 10 minutes.
How can I apply for a US B1/B2 Visa?
The form is broken down into three simple steps:
Step number one wants your general information as well as a few details regarding your trip. At this point, you are also required to select a processing time (from the mentioned above).

Step number two wants you to make the payment and review your form.

Step number three covers the supporting documents. You must upload them.
In case you need assistance to fill your application, iVisa.com has a fantastic support service that you can call 24/7.
What happens after I have applied?
You will receive an email in the timeframe chosen, to schedule your interview in the Embassy. Before your interview, we will send you a complete package about what to expect from your interview and provide you with a list of documents you should bring along with you on the day of the interview. After your interview, the US Embassy will likely keep hold of your passport to place the visa sticker in it.
I made a mistake on my application. Can the visa be modified after it's issued?
No, we can not change or modify any details on the Visa once it's issued. If you do, however, realize you made a mistake before your visa has been issued, then please contact us ASAP via online chat or by sending an email to help@ivisa.com.
I have more unresolved questions, where can I find more info?
For a faster resolution click here and start chatting with one of our customer service representatives. Alternatively, you can find more info and FAQs here.
IMPORTANT NOTE: CURRENTLY WE DO NOT OFFER THIS VISA. STAY TUNED, BECAUSE IT WILL BE AVAILABLE SOON.