Please note that as of June 2022 the CDC no longer requires travelers to present a negative COVID-19 test or documentation of recovery from COVID pre arrival to the US
The US B1/B2 Visa is a mandatory document for you as a Venezuelan citizen. The good news is that you have VisaExpress on your side with a simple, fast, and reliable service. We hope to help you with the digital process as well, especially by explaining to you what you can enjoy with the help of VisaExpress.
To see more information related to the US B1/B2 Visa for the citizens of Venezuela, we invite you to read the following article.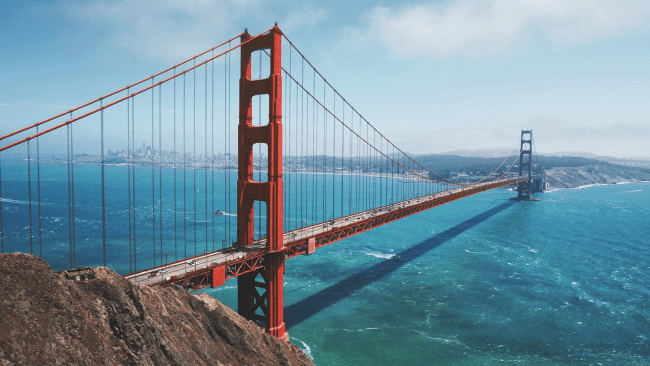 What documents and/or items do I need to apply for my US B1/B2 Visa?
The first thing you should do is to complete VisaExpress online form with personal details. But, you should also have these items before starting:
Valid passport – To apply for a US B1/B2 Visa, you need to be a passport holder. This passport should be valid for 6 months from the intended date of arrival.
Digital photo – This photo must follow all the guidelines for a passport photo.
Travel itinerary – Only if you were able to make the arrangements.
Dates of 5 previous trips to the US – Only if you visited the US before.
Additional information – You may be asked to show anything else related to your trip, depending on its purpose. Make sure to have at hand whatever documents that have something to do with your travels.
E-mail address – Keep in mind that VisaExpress will send you the confirmation page via email in PDF format, so ensure that the address you provide is accurate and that you have access to it.
Means of payment – VisaExpress allows you to pay for this document with a debit or credit card.
Continue reading to learn more about the US B1/B2 Visa for the citizens of Venezuela.
How is the application process?
You can apply for your US B1/B2 Visa with the help of VisaExpress. Bear in mind that this does not mean that you will get your visa directly with them, but you will receive a professional and reliable service that will make the process a lot easier.
To process your visa with VisaExpress, you have to do the following:
Answer the questions in the application form. You also have to choose a processing time of your preference.
Check your details and correct any mistakes.
Pay with a credit/debit card and attach any supporting documents.
You must stay alert to your email so that you can be well-informed about the process. This way, you can also schedule your interview at the embassy (remember that the interview is mandatory).
How much will the B1/B2 visa renewal cost at VisaExpress?
We offer great prices, but VisaExpress does the same too! By paying the total price of $159, you will be able to enjoy the Concierge Service. The package offered at VisaExpress has the visa processing fees PLUS 2 years of Concierge Service while in the USA. Keep in mind that the Government fee is NOT included: It costs $160 (DS 160 FORM)
Check the information below to see more details about the US B1/B2 Visa for the citizens of Venezuela
How long does the visa process usually take?
Processing a US Visa can take up to 3 months. It all depends on the wait time for the interview and administrative processing requirements for the applicant.
Where can I read more about the US B1/B2 Visa for the citizens of Venezuela?
Reach out to our customer service agents who are available day and night. We can solve your doubts about the US B1/B2 Visa for the citizens of Venezuela.
Be ready to apply for your visa with VisaExpress.