Although citizens of some countries have to apply for an Embassy Visa to enter the United States, this is not the case when it comes to Taiwan. If you are Taiwanese, you only need to apply for the famous US ESTA, an online document that allows you to enter the United States for a short stay.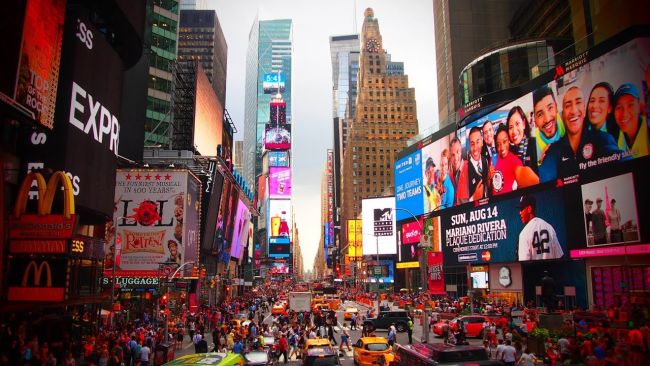 Taiwan qualified for this program in 2012, and since then it has been possible for its citizens to obtain the US visa for Taiwanese. If you want to know more details about this document and its application process, we recommend that you continue reading the questions that you will see below.
Frequently Asked Questions
Does Taiwan Need a US Visa?
Not exactly. Taiwan citizens must apply for an Electronic System for Travel Authorization (ESTA). The Electronic System for Travel Authorization (ESTA) is a computerized system that helps in determining eligibility to go to the United States under the Visa Waiver Program (VWP). With this document, the authorities can check if you pose any law enforcement or security threat. After finishing the ESTA online form, you're notified of the eligibility via email inbox.
HOW LONG CAN I STAY IN THE UNITED STATES WITH MY TAIWANESE PASSPORT?
As a Taiwanese citizen, you can stay in the United States for a maximum of 90 days per entry. Remember that these visits are strictly confined to business or tourism, so you shouldn't work while staying there.
WHAT ARE THE DOCUMENTS REQUIRED TO APPLY FOR THE ETA?
You only need these requirements to get the US Visa for Taiwanese citizens:
An electronic passport with biometric info and with 6-month validity as well.
An email address where you'll get all the information required, including the ETA.
A payment option so you can pay for the fees. You can choose between a Paypal account or a debit/credit card.
HOW LONG IS THE ESTA VALID?
This document has a long validity. You can use it for 2 years after it is issued.
WHAT IS THE PRICE OF THE US VISA FOR TAIWANESE CITIZENS?
The price for your US Visa for Taiwanese will vary according to the processing time you select while applying. If you want to get your visa faster, you have to pay more. In other words, keep in mind that the processing period you pick will determine the purchase price. You've got three options:
Standard Processing: in 24 hours you can get your ESTA. The cost for this one is USD 29.00.
Rush processing: you will receive your document in only 4 hours this time, and the entire cost will be USD 59.00.
Super rush processing: it's the quickest option, so it'll have the highest price. You'll get your document in only 30 minutes, but you'll be billed USD 79.00.
HOW LONG DOES IT TAKE TO APPLY FOR AN ESTA?
Completing the application form shouldn't take more than 10 minutes. After you're done, we'll let you know about the status of your application via email.
HOW CAN I APPLY FOR AN ESTA?
The application for the ESTA is quite straightforward and it only has three simple steps to follow:
The first step would be to fill in your general information and pick the processing period from the options mentioned previously.
The next step is to review the information written in step one and make the payment.
The last step consists of attaching the required documents if necessary. Other things may be needed too, but it will depend on personal conditions.
If you need assistance or you have doubts while applying, iVisa.com has a fantastic contact service that you can reach by email or chat at any time.
WHAT HAPPENS AFTER I'VE APPLIED?
After your application is completed, you only have to wait for your ESTA. This document will be delivered via email inbox, which is why we ask you to provide a valid email address, and you should be careful with the spelling of it.
HOW MANY TIMES CAN I ENTER THE UNITED STATES IF I HAVE AN ESTA?
The US Visa For Taiwanese or ETA has Multiple Entries, so you can visit this country as many times as you want as long as you don't exceed the maximum stay allowed.
DO I NEED TO GET AN ESTA FOR MY CHILDREN TOO?
Yes, children also need to apply for an ETA. The process is basically the same as an adult.
HOW CAN I APPLY FOR MY LOVED ONES OR FRIENDS?
It's quite easy to apply for them, you can do it here by entering their information. In case you need to apply for at least one person, you can click on 'Insert new applicant' in the application form.
WHAT SHOULD I DO IF I MAKE A MISTAKE?
If you see a mistake while entering your information online, then please reach out to our customer service agents as fast as possible via online chat to get proper assistance. Don't forget that if we submitted your application, then sadly you won't be able to make any change and you'll have to apply again.
IS IT SAFE TO USE IVISA.COM TO RECEIVE MY ESTA?
iVisa.com has maximum protection for your personal data, and we guarantee that we've made a high investment in the security of our database. In other words, we work hard to safeguard everything you see and give on our website, that's why we aren't afraid to tell you that you can see our reviews here confirming this information. We've got more than 20,000 positive comments from different people around the world.
I HAVE MORE UNRESOLVED QUESTIONS, WHERE DO I FIND MORE INFORMATION?
If you need faster resolution, then click here to start chatting with one of our super agents. Also, you may find more details at iVisa.com here.