For most Taiwanese who like traveling, America is an attractive destination. However, as recently as a few decades ago, the challenges related to obtaining a visa to visit the US were significant. Travelers had to prepare for an interview and convince the Embassy had no intention of remaining in the US. But in 2012, Taiwan qualified for the US Visa Waiver Program. This program includes countries whose citizens are considered to be low risks to US security and unlikely to overstay their trip and become illegal immigrants. Now, Taiwanese can enter the US without a visa, however, they still have to apply to an ESTA.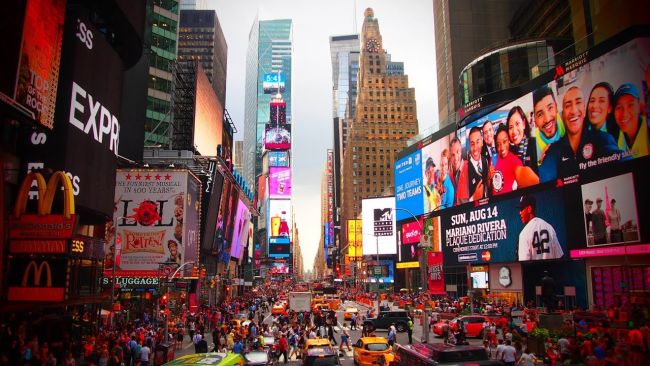 Frequently Asked Questions (FAQs)
I have a Taiwanese passport, do I require a visa to visit the USA?
Not exactly, but you still have to apply for an Electronic System for Travel Authorization (ESTA). The Electronic System for Travel Authorization (ESTA) is an automated system that assists in determining eligibility to go to the United States under the Visa Waiver Program (VWP) and whether such traveling poses any law enforcement or security threat. After finishing the ESTA application, the traveler is notified of their eligibility to go to the USA under the VWP. You are able to assess the prerequisites here.
How long can visitors having a Taiwanese passport remain in the United States?
Taiwanese citizens can stay in the United States for a maximum of 90 days Per Entry and all of visits are strictly confined to business or tourism. This means that you cannot seek paid work or employment.
What are the documents required to use?
The required documents to apply online are the following:
An electronic passport comprising biometric info and with at 6-month validity in the projected date of entrance.
How long is the ESTA valid?
Your ESTA will be valid for 2 years after issued.
Which are the processing times and prices?
Remember that the processing period you pick will determine the purchase price of this ESTA. You've got three options:
Standard -- in

24 hours

you get your ESTA. The cost for this one is

USD 29.00

.
Rush processing -- you will get your ESTA within

4 hours

, and the entire cost of it is

USD 59.00

.
Super rush processing -- that is the fastest option. You will have your own ESTA in just

30 minutes

, and you will be billed

USD 79.00

.
How long does it take to apply for an ESTA?
Completing your application will take you less than 10 minutes. After you're done we'll let you know the status of your application by email.
How can I apply for an ESTA?
The application for an ESTA is really straightforward. It consists of three simple steps:
The very first step would be to fill in your general information and choose the processing period from the options mentioned previously.
The next step is to revise step one and make the payment.
The last step consists of a poll. Other documents may be required too, but it is dependent on personal conditions.
If you happen to need assistance to fill your application, iVisa has a fantastic contact service that you could call 24/7.
What happens after I've applied?
After your application is completed, you simply need to wait for us to send you an email to inform you about your eligibility to go to the United States under the VWP.
How many times can I enter the United States having an ESTA?
The ESTA allows Taiwanese visitors Multiple Entry to the US.
Do I need to acquire an ESTA for your own children too?
Yes, children of any age require their own ESTA before their travel to the US.
How can I apply for my loved ones or friends?
You can apply here by entering their information. In case you need to apply for at least one person, you can do this by clicking 'Insert new candidate' in the application form.
What do I do if I make an error in my application?
If you made an error when entering your information online then please contact our customer service agents as soon as possible via online chat to assist you. Recall that if we submitted your application, then your chances aren't possible anymore and you will have to apply again but we won't charge you a different service fee.
Is it safe to use iVisa to receive my ESTA?
iVisa offers maximum security for your own personal data, confidentiality, and we invest a lot in the security of our database. Your personal information couldn't be safer. You can check testimonials of our happy customers here.
I have more unresolved questions, where do I find more information?
For a faster resolution click here and start chatting with one of our client service representatives. Also, you may find more info and FAQs here.