Please note that as of June 2022 the CDC no longer requires travelers to present a negative COVID-19 test or documentation of recovery from COVID pre arrival to the US
If you are planning a trip to the United States, then you may be interested in the US visa procedure and formalities. Since the US visa policy is not the most simple, we are here to help you figure out which type of travel document you need and how to obtain it.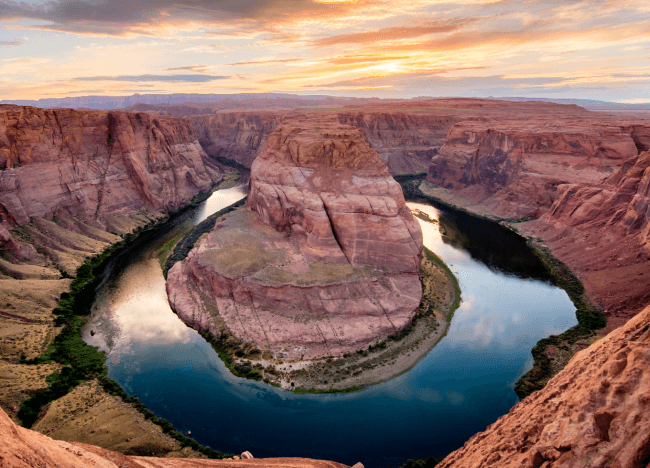 First of all, you should check whether or not you are exempt from getting a visa. It is true that there are only 5 countries and territories whose citizens are not required to obtain a visa before entering the US, but you never know. In all the other cases, some sort of travel document is required. Let's start with the visa.
There are 185 types of US visas, so figuring out which one you need will take some time. However, to simplify things, US visas are categorized in immigrant and non-immigrant visas. Most people apply for the latter category, especially for a B1 or B2 visa. The reason those two are the most commonly issued is that they cover most short stays. For example, if you travel to the United States for business purposes, you need to apply for a B1 visa. But if you travel for tourism or for medical purposes, you must get a B2 visa.
If you need a visa, you must visit the nearest US diplomatic mission or a visa center if you have one in your country. We recommend that you call ahead and inquire about the requirements so that you do not miss anything. The information you find online is not always the most reliable. What we can tell you for sure is that you need to fill in an application, have a passport that is valid for at least another 6 months from the date of departure from the US, photos, and supporting documents. Moreover, you will be called for an interview.
On the other hand, if you qualify for a US ESTA, things are a bit simpler. That is because the application process is entirely online, and you can get your document in as little as 6 hours should you need it urgently. iVisa.com can help with the process. Plus, the list of requirements is shorter, and there is no need for an interview. Here is what you need:
Passport – you must hold a valid electronic passport with a digital chip that contains your bio-metric info. At the same time, the passport needs to be valid for at least another 6 months from the date of arrival in the United States.
E-mail address – the US ESTA arrives via e-mail, which is why you must have a valid e-mail address to which you have access. Once iVisa.com sends you the ESTA, do not forget to print out at least one physical copy of the document.
Means of payment – the payment must be made during the online application process, which is why you must have a method of online payment. iVisa.com accepts credit and debit cards, but you can also use PayPal, Alipay, or WeChat; whichever you find most convenient.
Keep in mind that to qualify for an ESTA, you must be a citizen of a country that is in the US Visa Waiver Program. There are 38 such states. To find out if you are eligible, you can use iVisa.com Visa Checker. Just choose your nationality from the drag-down menu on the left and select the United States in the menu on the right. If you are eligible for a US ESTA, you will be able to apply for it right there and then.
The information above is just a synthesis of the US visa procedure and formalities. Details vary depending on which type of visa you want to apply for. In some cases, nationality is an issue as well since the US restricts visa issuance to certain nationals. Such example is the citizens of Iran. If you have questions, do not hesitate to contact iVisa.com support service via online chat or phone.