Want to travel to the United States and enjoy its beautiful attractions? Don't know how to renew your visa, and your trip is coming up? If you are a US B1/B2 visa holder whose document is about to expire or has expired within the last 48 months, take advantage of our simplified renewal process at iVisa. We make this process easy and convenient for you, so get started from the comfort of your home with us.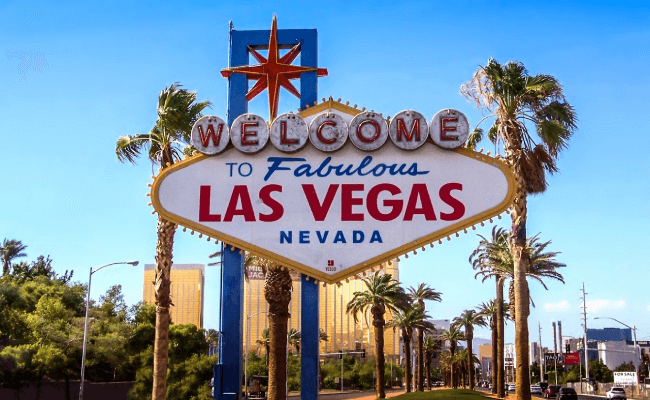 This type of processing is for travelers applying for the B1/B2 visa renewal and not those who want to apply for a new visa. These non immigrant visas are easier to renew than to apply for the first time.
For this process, you will be accompanied by a team of experts who can help you with every step. Then, you must fill out the online form for B1/B2 visa renewal.
If you want to know more about it, please keep reading this article.
Renew your U.S. Visa online to enter the United States from Algeria with iVisa!
This article will tell you how to apply for and renew your United States B1/B2 Visa, our processing time, interesting tourism facts, and more.
What is the American Visa B1/B2, and how do I renew it?
The B1/B2 visa is a combined business and tourist travel document that allows residents of Algeria to enter the United States for work or tourism. To get this visa, you must have a valid passport from Algeria, live in a country other than the United States, and fill out an application form.
This document will suffice if you plan to visit the country for business or leisure. However, if you plan to visit the country for other reasons—such as study, work, temporary residence, cabin crew, or journalism—you must apply for another visa category at the Embassy or Consulate.
This document allows you to travel in the country for up to 180 days Per Entry. However, you must leave the country after six months, or you may be expelled from the country, and your visa will not be renewed again.
To process this travel document, you must comply with the conditions set by the country's Immigration and Nationality Law. These requirements are:
The purpose of the trip must be for business or tourism.

You must have residency outside the U.S. and other obligations to ensure return.

The original visa to be renewed must not have been lost, stolen, revoked, or denied.
To make this visa application, you must follow these steps:
Step 1: Fill out our online questionnaire with your personal information.

Step 2:Carefully review all the information you have entered before submitting your application. Once you have made the corrections, proceed to payment and attach the required documents.

Step 3: You must present your passport to the government authorities. Once these steps are completed, your passport will be returned to you via courier service with the new visa.
How to apply for the renewal of the American Visa in Algeria?
Applying for a new visa is different from renewing an existing one. When applying for a new document, you must follow the routine visa services and undergo a series of requirements and interviews. However, renewing an existing visa does not have as many requirements as the first.
There are exceptions to the normal renewal process. For example, people under 14 years old, seniors over 79, or those with valid or expired visas within the last 48 months may qualify for a more straightforward renewal process.
Necessary Documents for the renewal of the American Visa in Algeria
To apply for the renewal of the US B1/B2 visa for Algerian citizens, all visa applicants must have these documents:
Valid Passport: You will need a valid passport for at least six months beyond your intended travel date. Next, you will need to show proof that your old visa has expired. Finally, ensure you have at least two blank pages in your passport for the newly issued visa stamp.

Digital photo: To ensure your photo meets our requirements, we suggest taking the picture against a plain white background, with your head straight, facing the camera, and using natural lighting. At iVisa, we also have a convenient photo service if you need it.

Your last U.S. visa: You must present a scanned copy of your previous U.S. visa, whether it has expired within the last 48 months or is about to expire.

Additional information: An email will be sent if additional information is required. The embassy or consulate may want to have a visa interview with you. Usually, there are no nonimmigrant visa appointments for this kind of process.

Email: An email address is required, the one you use most, preferably.

Payment: You can pay for the process with a debit/credit card.
What is the cost and processing time?
Standard processing time (

USD $29.49

) -

30 days

. The cost of our service includes the MRV fee of

USD $0.00

. Additionally, you'll receive unlimited support from an iVisa expert.
What are the benefits of renewing your B1/B2 visa with iVisa?
The benefits are as follows:
Your form will be completed correctly: We will review all your answers and make any necessary corrections to meet the U.S. government's requirements for this non immigrant visa renewal.

You will save time: iVisa allows you to work at your own pace since you can save your progress, make changes and resume filling out the form later.

You will have a simplified form: The government website, with its hundreds of questions, can be confusing for people who don't speak English as a first language. Also, iVisa only has 80 questions.

You will have our educational guide manual at hand: When you've completed the application, we'll send you a helpful manual to help you prepare for your visa renewal.

You will have 24/7 support: We will assign one of our iVisa experts to you to make sure that everything works perfectly. This will help you be sure that all your answers are correct and that you won't have any problems with the process.
Best destination when traveling to the USA?
One of the favorite destinations for all adventurers is Yosemite National Park, a protected area where the peaks of the Sierra Nevada rise. It is located on the city's outskirts, in California's countryside. You can easily get there by hiring a tour with transportation and a guide.
It is the perfect tour if you are a nature and mountaineering lover. The Yosemite Reserve has steep cliffs where climbing is an attractive option if you are brave enough, especially if you go to 'El Capitan' a big cliff where incredible expeditions take place.
The forested area of Yosemite is so vast that even a guide must assist you because you can get lost if you attempt it on your own.
On the other hand, Universal Studios is a set of thematic attractions perfect for visiting if you want a more familiar destination. They usually offer amusement and water rides.
All the attractions are based on famous Hollywood or Disney movies such as Madagascar, Shrek, and Fast and Furious, among others. If you are a fan of The Simpsons, we recommend you visit that part of the park, where you will find dolls and different games to win prizes.
Of all the new attractions, the Wizarding World of Harry Potter is one of the most visited, not only because of its unbelievable structure but also because you feel like you belong to one of the books. It also has elements from the movie, such as the Castle of Magic. You can buy costumes such as robes and scarves according to the house you want to belong to, so it's clearly a destination to enjoy.
COVID-19 Travel Restrictions in the USA
Those who travel from Algeria do not need to present a negative COVID-19 PCR or antigen test result, nor are they required to quarantine.
All international travelers must present a certificate of vaccination at the border; however, there are exceptions to this rule. Border agents determine whether a visitor may enter the country.
All visitors staying in the United States for sixty days or more should be vaccinated against COVID-19. Failure to do so could result in severe consequences for these travelers.
To be considered vaccinated, you must present a vaccination certificate including all vaccinations and the booster vaccination administered at least 14 days before travel.
Where can I contact iVisa?
If you have questions about iVisa or our nonimmigrant visa services, don't hesitate to contact our customer service team or email us at [email protected]. Our experts will assist you 24 hours a day.