Do you seek entry to the United States but don't know how to renew your American B1/B2 visa? Well, today is your lucky day! If you need to renew your B1/B2 visa for tourism or business, iVisa can help you make your life easier.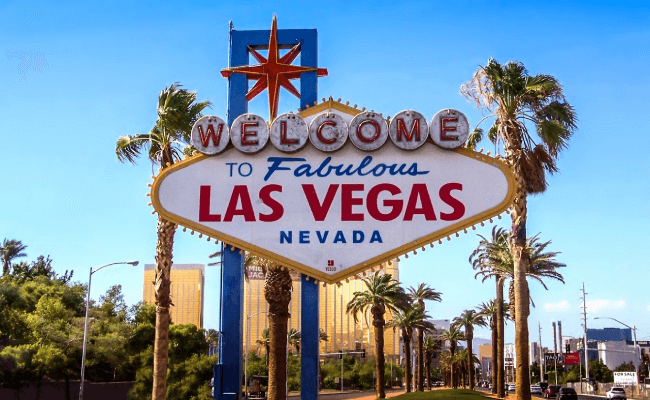 If you are one of the travelers with an American B1/B2 visa that is about to expire or has expired in the last 48 months, you can join the streamlined renewal process at iVisa. With us, this process will be more straightforward, and you can start it from the comfort of your home with us.
It is important to understand that this document is only available for applicants for B1/B2 visa renewal and not for those who want to apply for a new visa. At iVisa, a team of experts will help you with every step. All you have to do is fill out the form for the B1/B2 visa renewal, and you will be able to get it as soon as possible. We will help you get your visa issued.
If you want to know more about it, keep reading this article.
Renew your U.S. Visa online to enter the United States from Barbados with iVisa!
This article will tell you about the American tourist and business visa, how you can renew it thanks to iVisa, our processing time, interesting tourism facts, and much more.
What is the American Visa B1/B2, and how do I renew it?
The B1/B2 visa is a travel document that combines the B1 visa for work purposes and the B2 visa for tourism purposes. To apply for this document, you must have a valid Barbados passport and reside in a country other than the United States.
This document is only valid for business or leisure travel. However, suppose you plan to visit the country for other reasons, such as study, work, temporary residence, cabin crew, j visa applicants, or journalism. Then, these different visa categories have to be applied for on other platforms.
But not everyone can apply for this type of visa. To process it, you must meet the conditions of the country's Immigration and Nationality Law. These requirements are:
The purpose of the trip must be for business or tourism.

The duration of stay must coincide with the estimated date of travel.

You must have residency outside the U.S. and other obligations to ensure return.

The original visa to be renewed must not have been lost, stolen, revoked, or denied.
This document allows you to travel within the country for up to 180 days. But remember, you must leave the country after 6 months, or you will likely be expelled from the country, and your visa will not be renewed.
If you are interested in this visa application, just follow these steps:
Step 1: Fill out the simplified form requested by iVisa online for B1/B2 visa renewal.

Step 2: Carefully review all the information you have entered before submitting your application. We recommend you check your email address, other information, and spelling. Once you have made the necessary corrections, proceed to payment and attach the required documents.

Step 3: When you apply for visa renewal, you must present your passport to the U.S. authorities and complete a few other steps. Once these steps are completed, your passport will be returned to you via courier service with the new visa.
How to apply for the renewal of the American Visa in Barbados?
Applying for a new visa is different from renewing an existing one. When you apply for a new document, you must process the visa through a series of requirements, interviews, and more processes. However, renewing an existing visa is faster and requires fewer requirements than the first.
There are also some exceptions, where you can make renewals an even more straightforward process. For example, they apply to minors under 14 years old, seniors over 79, and those with valid or expired immigrant visas within the last 48 months.
Necessary Documents for the renewal of the American Visa in Barbados
To apply for the renewal of the US B1/B2 visa for Barbados citizens, you need to have these documents:
Valid Passport: A valid passport for at least 6 months is needed for this process. In addition, you will need to have an expired visa and at least two blank pages for the new visa.

Digital photo: All photo requirements must be met. The face must be visible, without accessories, and on a white background. At iVisa, we also offer an online photo service for 100% government-compliant results.

Your last U.S. visa: You must present a scanned copy of your previous U.S. visa, whether it has expired within the last 48 months or is about to expire. If you have acquired a new passport and the visa is in your old one, you must submit both passports for processing.

Additional information: We will send you additional information by email, depending on each case. The embassy or consulate may request further information or an interview at the official government organization site.

Email: An email address is required, the one you use most.

Payment: You can pay for the process with a debit/credit card.
What are the processing times at iVisa?
For the renewal of a US B1/B2 Visa with iVisa, the following processing time is available:
Standard processing time (

USD $218.99

) -

30 days

. The B1/B2 Visa Renewal includes the MRV fee of

USD $160.00

and unlimited assistance from your iVisa Expert.
What are the benefits of renewing your B1/B2 visa with iVisa?
The benefits are as follows:
We will ensure the form is filled out correctly: Our experts will review each one of your answers and adjust them to be 100% compatible with the requirements of the U.S. government.

You will save time: With iVisa, you can complete the form at your own pace, since our platform allows you to save your progress and make the necessary changes whenever you need to.

You will have a simplified form: iVisa, unlike the gov websites, only has 80 straightforward and easy-to-understand questions.

You will have our educational guide manual at hand: Once the application is completed, we will send you a manual with recommendations that will allow you to prepare yourself to renew your visa without problems.

You will have 24/7 support: You will have one of our iVisa Experts as your right hand, who will assist you throughout the process and ensure everything goes perfectly. This benefit is significant because it allows you to be sure that you are answering everything correctly and will not have any issues during the process.
When is the best time to travel to the USA?
Choosing the best time to travel to the United States is quite complicated because it is a huge country. From the snows of the north to the tropical climate and tornadoes of the east to the warmth of the west coast. That's why it's advisable to focus on a single destination.
Many tourist attractions can be found here, like Las Vegas, Los Angeles, and the national parks. However, the climate in this part of America is drier than in the country's east. In summer, temperatures are high, and the winter can be freezing. The weather in western America is at its finest in early spring or fall.
One destination we always recommend is the city of Las Vegas, one of the most famous tourist sites in the United States. However, if your trip is to visit beautiful casinos, you should not miss the Strip. This street has the coolest casinos in the world and at night offers a lot of shows.
COVID-19 Restrictions in the USA
Travelers from Barbados are not required to present a negative COVID-19 result from a PCR or an Antigen test.
On the other hand, the United States welcomes international travelers who may enter the country if vaccinated. Of course, there are exceptions in all cases, but the border agents will determine whether a visitor may enter the country.
Similarly, all visitors staying in the United States for 60 days or more are required to get the COVID-19 vaccine. If they fail to do so, they will be asked to leave the country.
To be considered vaccinated, you must present the certificate with all vaccinations, including the booster. In addition, the last dose must have been administered at least 14 days before travel.
According to the United States government, tourists from Barbados do not need to quarantine in the country.
Where can I contact iVisa?
If you have questions about our visa services or visa renewal, please contact our customer service team on our official website or write to us at [email protected]. Our experts will be happy to assist you 24 hours a day.