The United States is a destination for family vacations and trips with friends, but also visited for business meetings. If your travel plans involve fun or work, you must know that the US government requires a B1/B2 visa for citizen nonimmigrants from a foreign country.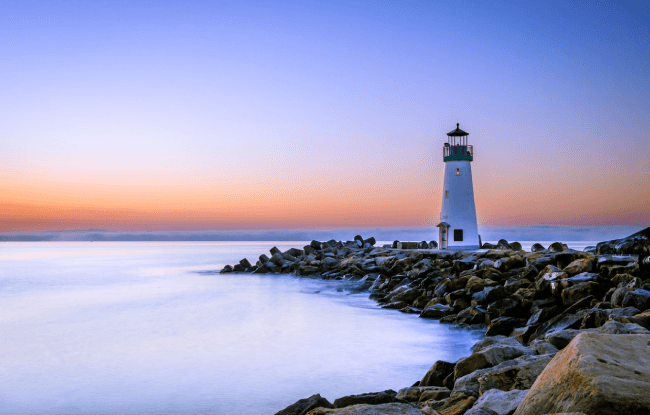 In case you already have a nonimmigrant visa that is no longer valid or is about to expire, you can apply for a US Visitor Visa Renewal. The process for applicants is quite simple, and you can do it online. You'll fill out the visa application, and if you meet the requirements for the interview waiver you won't have to go to the embassy or consulate for an in-person interview.
Be aware that this process is for visa applicants traveling for tourism or business. If applicants need immigrant visas, they must check the immigration law and contact the embassy services for more details.
But for an easy US Visitor Visa Renewal application, you find the main information about requirements and how to apply here. Count on iVisa services to get your document hassle-free!
U.S. Visa Renewal Process: How to Renew a U.S. Visa in Egypt
Visitors traveling for business appointments or just on vacation must present their passports and a valid US Visa B1/B2 upon entry into the United States. If you have one, and it's no longer valid or is close to expiring, you must apply for a US Visa Renewal.
The good news is that you can obtain your document online if it has expired in the last 48 months. In a few minutes, you'll fill out the visa application form and don't need to schedule any embassy appointments. But even if an interview is requested, iVisa services will guide you through the entire process to get all the documentation you need for the renewal.
Check how to apply, the requirements, and additional information below.
U.S. Visa Renewal Application: How to Apply for an American Visa renewal in Egypt
You can count on iVisa services to have a hassle-free application. Our team takes care of the hard part of traveling, and you can plan your itinerary.
The entire process involves a few clicks and some documents attached. Check the steps for a visa application:
First, complete the simplified form with your information and answer the questions on the iVisa application page.

Second, double-check if all details are correct. Then, pay the fee through a debit or credit card.

Third, you have to attach the required documentation according to our team's instructions or attend the interview if necessary.

Four, once the document is ready, it'll be sent to your email inbox.
Visa Application Requirements for the U.S. B1/B2 Visa Renewal in Egypt
Egyptians who want to apply for the US Visa Renewal must comply with a few requirements to get this document:
The applicant already has a visa in the same category, so the application is to renew a prior 5-year B1/B2 visa that is not expired for more than 48 months.

The traveler has never been refused a U.S. visa after the last visa was issued.
Documents required for the renewal of the American Visa in Egypt
Applicants need the following required documents to apply for the US Visitor Visa Renewal:
An original passport (validity of at least 6 months after the intended travel dates).

A digital photograph taken recently. It must be a recent passport-size photograph.

An email address to receive the visa.

A credit or debit card to pay the visa fees.

Copies of any past visas.
Obtaining an Appointment for Visa Renewal in Egypt
Scheduling an appointment in the US embassy is not required for Egyptian passport holders who fulfill the Interview Waiver Program requirements. Otherwise, travelers that are requested to visit the embassy in Cairo will receive all the instructions from our visa services to be ready for the appointment date.
U.S. Visa Renewal Fee: Cost of Renewal of the American Visa in Egypt
The U.S. Visa Renewal for Egypt includes the MRV fee of USD $0.00 and unlimited support from your iVisa Expert.
Credit or debit cards are accepted for payment.
Processing Time for U.S Visa Renewal in Egypt
Standard processing time (

USD $29.49

): The visa renewal processing time is

30 days

.
The visa renewal takes a minimum of 4 weeks. During this period, Immigration Service officers will review your documentation and determine whether your application will be accepted.
Can You Renew Your Visa B1/B2 Without a Visa Interview at the embassy in Egypt?
It's possible to apply for a renewal of a nonimmigrant visa like Visa B1/B2 through an online applicant system without visa interviews. For that, you need to meet some requirements. Check the eligibility requirements:
Be an Egyptian citizen or resident in Egypt, currently present in Egypt.

The traveler has never been arrested, convicted of a crime, deported from the United States, or denied entry to the country.

The online application form has been filled out completely and correctly.
Can you Renew a U.S Visa Before its Expiration in Egypt?
Yes, the visa applicant can renew the document before the expiration date. To be eligible for renewal, the visa must be still valid or expired in the last 48 months.
U.S Visa Renewal Passport Tracking in Egypt
You can follow your visa status to know when the document is ready. Once you apply, you'll receive a tracking number to access the US government website and check the process online.