When you go sightseeing in the United States, you always want to come back: there is so much to see that one trip is not enough. Fascinating eastern and western beaches, beautiful snow-capped mountains, rustic cottages in dreamy villages, and cities with incredible buildings that touch the sky.
The U.S. Embassy in Jakarta and the U.S. Consulate General in Surabaya are again offering visa renewal and non-immigrant services.
There are several steps to follow to renew your U.S. B1/B2 visa, and the following questions prepared by our iVisa experts will help you throughout the application process.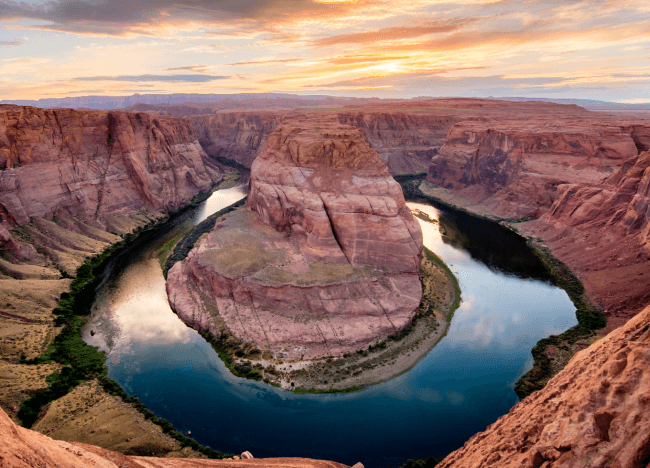 Am I eligible to renew my U.S. B1/B2 visa?
You are eligible to renew your U.S. B1/B2 visa only if you:
are renewing the same visa class, and your visa cannot be more than 48 months old.
demonstrate that you will remain in the United States for the time allowed, which must not exceed six months for each entry.
have a passport that demonstrates your Indonesian citizenship.
haven't been denied a previously submitted B1/B2 U.S. visa renewal.
haven't been arrested or convicted of a crime.
What documents are required to renew the US B1/B2 visa in Indonesia?
To renew your US B1/B2 visa, you must submit the following documents:
Passport: The passport must be valid for at least 6 months before submitting the visa renewal application.
Simplified form DS-160: The form has all the correct information. Check that it is complete.
Previous Visas: If your visa is in an old passport that has expired, you must have both the old and new passports.
Digital photos: 2 passport-size digital photos that meet the specific requirements. One photo is to be uploaded with the DS-160 form, and the other is to take to the Embassy if an interview is required and must be less than six months. It must be against a white background and in color, where the entire face is visible up to the shoulders. iVisa offers a passport photo service that makes it easier for you.
Payment Receipt: The receipt for the payment of the DS-160 form. You can pay the DS-160 fee by credit or debit card.
Travel documents: Airline tickets showing dates of entry into and departure from the United States, a document setting where you will be staying during your stay, hotel, friends' or relatives' home.
Bank statements: Bank statements for the last three months that show you have the means to finance your trip and stay.
How do I apply for a US visa renewal in Indonesia?
Applying for the renewal of your US B1/B2 visa is simple; you only have to follow the steps below:
Step 1: Review the DS-160 form in detail and fill it out as instructed.
Step 2: Verify that all the information is correct and check that you have all the requested documentation. Choose the processing time and payment method; we accept all debit and credit cards.
Step 3: Check that the documents to be scanned are in order, upload them and send them together with the DS-160 visa renewal form. Provide a current email address that you always use to receive notifications. It is always advisable to check your inbox and junk folders.
Please note: If you renew your visa with your family, a DS-160 form must be completed for each family member, including minors. However, you can pay for all the forms in one payment if you do not exceed five persons.
Do I need an appointment for an interview for a US B1/B2 visa renewal in Indonesia?
Some people do not need an appointment for an interview at the U.S. Embassy to renew their U.S. B1/B2 visa. In some cases, you may be required to make an appointment at the U.S. Embassy; in that event, at the moment you make the appointment, it is essential to have the following documents with you:
Passport valid for six months.
Receipt number of the Form DS-160 fee payment.
Form DS-160.
Current email address.
U.S. Visa Renewal Fee: Cost of renewal of the American Visa in Indonesia
The processing time service we offer at iVisa is as follows:
Standard Processing Time: The US B1/B2 visa renewal for Indonesians is

30 days

(

USD $29.49

), including the MRV fee of USD 160.00.
The Department of Homeland Security (DHS) may take at least four weeks to review an application for B1/B2 visa renewals.
Can I renew my US B1/B2 visa before it expires in Indonesia?
You can apply for a new US B1/B2 visa before your current visa expires.
How can I track my passport to see when they will return it?
To track your passport once your visa renewal is approved, you must log on to the U.S. Embassy website and search for passport tracking. Once logged in, you must enter your MRV fee receipt number and date of birth; you will be informed where and when your passport will be returned to you with your visa.
Do I need travel insurance to visit the United States?
Medical costs in the United States are very high, and insurance will protect you in case of an accident or illness. The United States does not require travel insurance to apply for a visa. But it is advisable to always travel with insurance that includes medical services among its plans.
Where can I contact you?
Our professional customer service team will assist you, solve all your questions or clear any doubts, 24 hours a day, all year round. You can also email us at [email protected].