Renew your U.S. visa online to go back to the United States from Jordan, with iVisa. Our experts can help you fill out the form for your B1/B2 visa renewal for the U.S. Read below for more information.
Finally, the time has come! Your U.S. B1/B2 visa has expired or is about to, and you need to renew it. What's next? Visa applications can be tricky, as you probably already know. You've got a lot of paperwork to do and rules to follow, which can be quite stressful, to say the least.
We've created this easy guide for Jordan citizens in need of a renewal for their B1/B2 visa. This will allow you to focus on what matters most: enjoying your time in the United States.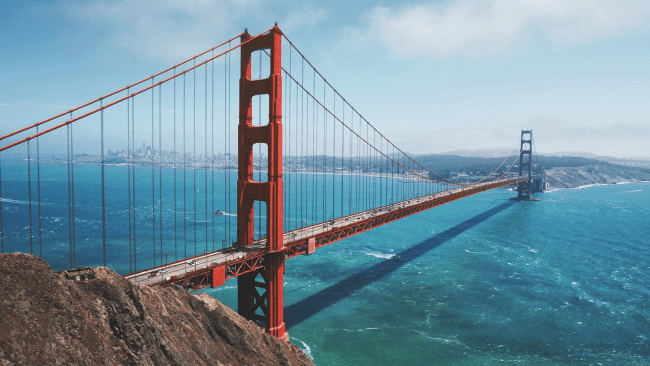 Everything you need to know about the U.S. Visa Renewal for nationals from Jordan
Don't worry, getting your U.S. Visa renewed is easier than applying for the initial visa, and in most cases, you don't even have to visit the United States embassy in Amman.
How to renew a U.S. Visa from Jordan
The B1/B2 is the main visa for Jordan passport holders entering the U.S. for tourism. You need a few documents, such as your passport with the old visa details.
Fill out all the required information on the iVisa application page in just a few minutes. Then, all you have to do is wait the processing time for the document to arrive in your email inbox.
Requirements for the U.S. B1/B2 Visa renewal in Jordan
Most travelers from Jordan can apply online for US Visa renewal. You have to access the iVisa application page and submit the following:
Personal details and travel history for the United States.

Scan of your visa and current passport, showing the same name, date of birth, place of birth, and nationality.

Scan of your current B1/B2 visa for tourism, which is about to expire or has expired less than one year ago.

An official digital passport photo. It must be recent and meet standard passport photo measurements and requirements. If you don't have one, check out the iVisa digital photo service.

Supporting documents if applicable. Those using iVisa will be notified by our visa experts if other supporting documents are required to complete your application.

Your arrival date in the United States must be at least 2 months from the submission date.

An email address as a confirmation of your B1/B2 visa renewal will be sent via email.

Your choice of a payment method, such as a credit or debit card to pay the visa renewal fees securely online.
Please note that you cannot book your flight or accommodation for the United States until you have received your new visa.
Renewing your B1/B2 visa without an interview at the embassy in Amman
In some cases, travelers can apply for renewal without attending an embassy interview:
When the application meets all the requirements stated above.

The last US visa cannot have expired more than one year ago, or it must still be valid.

Applicants under 14 or over 79 years of age can also apply for the visa renewal without having to attend an interview.
How to do the B1/B2 visa renewal application online
Once you have the requirements on hand, you can fill out the visa form on the iVisa application page. The entire process is online, so you submit the visa application from anywhere.
Follow the steps:
First, complete your information and answer the questions on the iVisa application page.

Second, double-check if all details are correct.

Third, send the required documentation according to the instructions we give you or attend the interview if necessary.

Four, pick up your passport with your new visa and get ready for your trip!
Making an appointment for a visa renewal interview in Jordan
In some cases travelers are eligible to apply online, but still need to attend an interview at a U.S. embassy. You can count on iVisa services to prepare your documents and prepare your application. Our team will give you all instructions for a hassle-free process and how to make your appointment.
The U.S. Embassy in Amman is located at the following address:
Abdoun, Al-Umawyeen St. Amman – Jordan
The United States Visa Renewal fee: costs and processing times
iVisa offers a single processing time option for Jordanian citizens. The processing of your visa renewal takes 30 days with a service fee that includes the MRV fee of $160 USD.
Renewing a U.S. Visa before the expiration date
It is actually recommended that you renew your visa before it expires. Renewing your B1/B2 document is only possible if it has been expired for less than a year. Otherwise, you will have to apply for a new visa.
More questions about renewing your U.S. Visa?
If you have any questions and can't find the answers in this article, feel free to reach out to our expert customer service team via online chat or email at [email protected]. They are available 24/7 to assist you with your application.