The United States is the main destination for business trips, but it also can be a great country for spending a vacation with family members. If your travel plans include museums, parks, beaches, and movie scenarios, the US can be a great place to visit. In case you already have a US visa, it's just 'pack and go.'
Still, if you need a US Visa Renewal, you can count on iVisa services to obtain your document.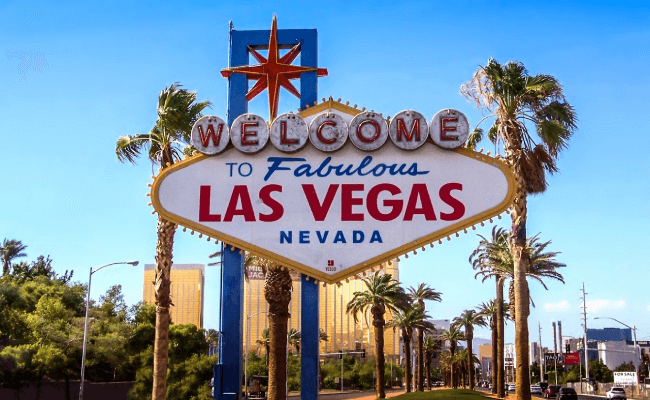 Be aware that if your visa is valid, but your old passport isn't, you can travel with your valid passport and present the visa in the old one. Otherwise, if you require a US Visa Renewal, the process to apply for the renewal is very simple these days.
Malaysian passport holders can submit the visa application online in just a few clicks. In some cases, you don't even need to go to the embassy for an interview in person.
But for an easy US Visitor Visa Renewal application, you can find the registration qualifications, eligibility requirements for Interview Waiver, required documents, and some other additional information. So count on iVisa to get your document hassle-free!
U.S. Visa Renewal Process: How to Renew a U.S. Visa in Malaysia
You don't need to worry about renewing your visa to travel to the United States. The process is quite simple, and you can submit your information online.
You need to meet a few requirements, but iVisa is here to help you with all the necessary information and guide you in this process. Check below the step-by-step, and all documents required to apply.
U.S. Visa Renewal Application: How to Apply for an American Visa renewal in Malaysia
Ready to start the application for your U.S. Visa Renewal? We'll show how to apply for it and everything you need. You'll see how easy it is, and you can always count on us to solve your doubts.
Check how the application process is:
First, fill out the simplified iVisa application form with your information, such as passport number and personal data.

Second, double-check if all details are correct. Then, pay the fees through a debit or credit card.

Third, you have to send the required documents according to the instructions that our team will give you or attend the interview if necessary.

Four, once the visa is ready, it'll be sent to your email inbox.
Visa application process: Requirements for U.S. B1/B2 Visa Renewal in Malaysia
Even though the application process is simple, there are some requirements to apply for a US visa renewal in Malaysia. The traveler is eligible to get a visa renewal appointment under the following criteria:
You're applying for the same type of visa as your last one, which is still valid or expired within the last 12 months.

You're Malaysian and hold a Malaysian passport.
Otherwise, if the applicants fulfill the above requirements but also some items on the following list, you're NOT eligible for a visa renewal appointment:
The last valid visa was canceled or revoked.

You're applying for more than one visa at the same time.

You lost your previous passport with a valid or expired U.S. visa.

Name, date of original birth certificate, nationality, and place of birth are different from the previous application.
Travel to the United States: Documents required for the renewal of the American Visa in Malaysia
The traveler has to submit some documents to apply for nonimmigrant visas B1/B2. You'll fill out your information on the iVisa application page, answer the questions on the form, and then attach the documents required.
You'll need the following items to apply for a US Visitor Visa Renewal:
An original passport (the passport validity has to be at least 6 months after the intended travel dates).

A digital photograph taken recently. It must be recent passport-size photographs.

An email address to receive the new visa.

A credit or debit card for the visa fee payment.

Copies of any past visas. Remember that you can only get a B1/B2 visa renewal if the last visa expired within the last 12 months.
Obtaining an Appointment for Visa Renewal at the embassy in Malaysia
After submitting the visa renewal form, Malaysian passport holders will receive the instructions to schedule an appointment at the embassy-Kuala Lumpur.
You can count on iVisa to be ready with all the documents needed. In addition, we'll give you all the instructions you need during the application process.
U.S. Visa Renewal Fee: Cost of Renewal of the American Visa in Malaysia
The US B1/B2 Visa Renewal cost includes the MRV fee of USD $0.00 and unlimited support from an iVisa Expert. Credit or debit cards can be used for visa payments.
Processing Time for U.S Visa Renewal in Malaysia
iVisa offers Malaysian travelers a standard (USD $33.49) 30 days processing option.
After that, it can take a minimum of 4 weeks to process a visa renewal. Agents from Immigration Services will review your application during that time. Once your application is reviewed, they will decide if you can renew your US Visa.
Can You Renew Your Visa B1/B2 Without Visa Interview in Malaysia?
Malaysians can only apply for the US Visa Renewal without an interview if they are under 13 years of age and have one parent with a valid U.S. visa or if they are more than 80 years old.
Can you Renew a U.S Visa Before its Expiration in Malaysia?
Yes, applicants can renew their US visas before the expiration date. However, to apply for the renewal, the document has to be valid, or it cannot have expired more than one year ago, so it is better to apply before it expires.
U.S Visa Renewal Passport Tracking in Malaysia
Once the application is submitted, you'll receive a tracking number in your e-mail. You'll use this number to check your visa processing status online.