Do you need to renew your B1/B2 visa to travel to the United States? As a Nigerian citizen, you can renew it without an appointment at the U.S. Embassy in Abuja or the Consulate General in Lagos.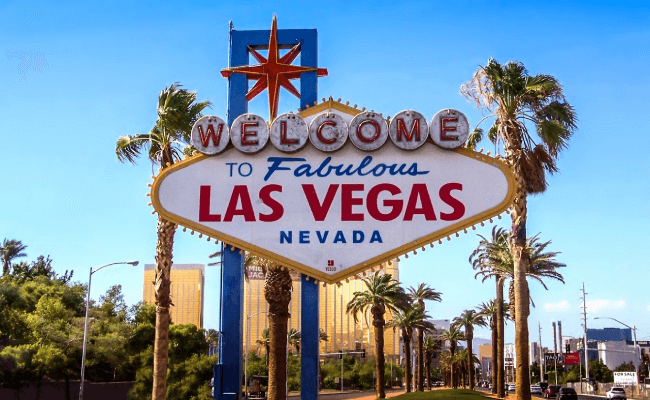 iVisa helps you renew your visa by providing all the necessary information and expert advice. Many people travel to the United States for conferences and business trips, and it is also a vast and beautiful country for tourism.
They use the B1/B2 non-immigrant visa for tourism, business, or visiting relatives. Many also travel to visit family members. That is why you must renew it from time to time.
Below, we have prepared some questions to assist you in the visa process. If you have any questions, our professional iVisa team will be happy to help you with anything you need.
Am I eligible to renew my U.S. B1/B2 visa in Nigeria?
As a citizen of Nigeria, you can apply for a visa B1/B2 renewal. Most people can renew their visas online, except in some cases where in-person renewal is required.
You will be eligible for renewing your U.S. B1/B2 visa if you meet the following criteria:
Your visa was issued in Nigeria.

Your previous visa is valid or expired within the last 48 months.

You have the passport(s) containing the previous visa(s) and the passport with the most recent visa. In case you have renewed your passport after your visa was stamped, you must attach it with the previous passports.

You have never been arrested or convicted of any crime or offense in the United States.

You have never worked illegally or overstayed in the United States.
Required Documents for the US B1/B2 Visa Renewal
Passport with a minimum validity of 6 months, with the previous visa. If it is in the previous passport, have all the passports at hand.

Be a citizen of Nigeria

Digital passport-size photograph with standard measurements. The photo must be in color with a white background and not older than 6 months. You must look directly into the camera and remain serious. We also provide a professional photo service if you don't have one yet.

The applicant must have completed the DS-160 form.

Updated email address where iVisa will deliver the B1/B2 visa renewal.
How do I apply for the US B1/B2 visa renewal?
To apply for the B1/B2 visa renewal, you must have your documents on hand and follow the steps below:
Step 1: Fill out the form with all the requested information and send an updated email; additionally, it is essential to have the documentation.

Step 2: Review the form and verify that everything is correct. Once finished, select the processing time.

Step 3: Upload the scanned documents and submit the form.
We will send the documents to your email; we recommend checking your inbox and spam.
How do I obtain an appointment for a U.S. renewal visa interview date in Nigeria?
Most people who want to apply for the renewal of the B1/B2 visa can do it online without the need to attend an interview at the U.S. Embassy in Abuja or the U.S. Consulate General in Lagos.
If for some reason, you need to make an appointment for an interview at the U.S. Embassy, you will need the following documents:
Passport with at least six months of validity.

Receipt number of your visa application fee

Form DS-160.

Current Email address.
What is the cost and processing time for the US B1/B2 visa renewal in Nigeria?
iVisa offers the standard processing time for the US B1/B2 Visa Renewal:
Standard processing time (

USD $218.99

):

30 days

. The B1/B2 Visa Renewal for Nigerians includes the MRV fee of

USD $160.00

and unlimited assistance from your iVisa Expert.
How long does it take to process the B1/B2 visa renewal in Nigeria?
Renewing your US visa takes a minimum of 4 weeks. During that period, the Immigration Service officers will check your documents and decide whether the application is accepted.
Can I apply for a renewal visa B1/B2 before my current visa expires?
Yes, you can. It is not necessary to wait for your visa to expire; it is always advisable to do it before because it takes time to renew the visa.
How can I track my passport to see when they will return it?
Once the passport is ready, the U.S. Embassy will send an email to pick up the passport with the visa stamped. You can also track your passport through the U.S. Embassy or Consulate General website in Nigeria.
Do I need travel medical insurance to visit the United States?
It is not mandatory, but it is preferable to travel with medical insurance for any inconvenience that may arise during your trip. In the United States, healthcare costs are very high. With medical insurance, you are protected in case of an accident or illness.You also have other benefits in case of lost luggage or flight cancellation and delay.
Where can I contact you?
Through our team of highly qualified professionals customer service team, who will be able to answer any questions you may have. They are available 24 hours a day, or you can write to us at [email protected].