Do you want to travel to the United States but don't know what to do because your visa is about to expire? Well, don't worry! If your B1/B2 visa is about to expire or has expired within the last 48 months, you can take advantage of our online renewal process.
At iVisa, we have an electronic process where you can get your visa renewal in just a few clicks without traveling to an embassy or consulate. Remember, this process is only available for B1/B2 visa renewal applicants, not those who want to apply for a new visa.
In addition, iVisa has a team of experts who will help you through the entire process. So don't worry; fill out our simplified form, and you will soon have your travel document.
If you want to know more about it, keep reading this article.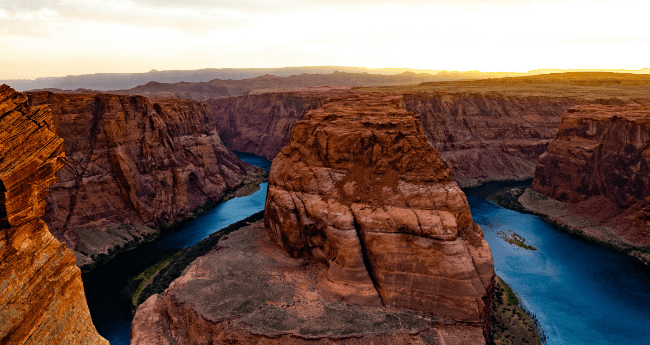 Renew your U.S. Visa online to enter the United States from Russia with iVisa!
Here you will learn how to renew your visa thanks to iVisa. Also, you will learn about processing times, interesting tourism facts, and much more.
What is the American Visa B1/B2, and how do I renew it?
The B1/B2 visa is a document that allows you to travel to the US for work or tourism purposes. To apply for this document, you must have a valid Russian passport and reside in a country other than the United States.
This document allows you to travel within the country for up to 180 days Per Entry. However, please note that you could be deported if you stay in the country for more than six months.
Requirements for U.S. B1/B2 Visa Renewal in Russia
You need to meet these requirements in the country's Immigration and Nationality Law to apply. These are:
The purpose of travel must be for business or tourism only.

You have residency outside the U.S. and other obligations like work.

The original visa must not have been lost, stolen, revoked, or denied.
When you apply for a new document, you must meet several requirements and attend multiple interviews before getting your visa. However, renewing an existing visa is much faster with iVisa.
U.S. Visa Renewal Application: How to Apply for an American Visa renewal in Russia
If you meet the requirements, you need to follow this visa application process:
Step 1: To renew your B1/B2 visa, fill out our simplified online form with your information, including your email address, date of birth, and passport number.

Step 2: Please ensure you have completed all the fields in the form, especially your email address. Once you have made the necessary corrections, if needed, you can attach your documents and make the payment for the process.

Step 3: After submitting the application form, your assigned iVisa Expert will review all your answers to ensure everything is filled out correctly. Then, we'll email you all the documents you need to take to the US embassy in your country.
The Department of Homeland Security (DHS) decides whether applicants can send their documents through a courier service or if they must schedule an in-person appointment to leave them. In that case, we'll inform you of the Drop-Off Location it indicates.
Your passport will be returned to you by courier service with your visa renewal at your address. However, if you want to travel for other reasons, such as study or work, you must apply for another type of visa at the embassy or consulate.
Necessary Documents for the renewal of the American Visa in Russia
To apply for the renewal of the US B1/B2 visa for citizens from Russia, you need to have these documents:
Valid Passport: In order to apply for a new visa, you must have a valid passport with more than 6 months validity beyond your intended arrival date to the U.S., and an expired visa. Your passport should also have at least two blank pages to affix the new visa.
Digital photo: You must submit a digital photograph. The face must be visible, without accessories, and with a white background. We also offer our handy passport photo service if needed.
Your last U.S. visa: Please submit a scanned copy of your previous US visa. If the visa is in a different passport, please present both passports.
Additional information: The embassy may ask for additional information or require an interview in some cases.
Email address: A frequently used email address is required.
Payment method: You can pay for the process with a debit/credit card.
U.S. Visa Renewal Fee: Cost of Renewal of the American Visa in Russia
iVisa provides the standard processing time for your B1/B2 visa renewal for Russia:
Standard processing time -

30 days

(

USD $235.99

).
Our service provides unlimited access to your assigned iVisa Expert. The cost includes our service and the MRV fee of USD $160.00.This is mandatory if you want a U.S. visa renewal online.
Processing Time for U.S. Visa Renewal in Russia
The timing of the renewal process isn't easy to predict. It could take at least 4 weeks or more for the Department of Homeland Security (DHS) officials to review your B1/B2 visa renewal documentation.
Can you renew your Visa B1/B2 without an interview in Russia?
You must meet one of these two requirements to renew your last B1/B2 visa without undergoing an interview or appointment.
Your last visa must not have expired more than 48 months ago or still be valid.
Applicants under 14 or over 79 can also apply without an interview for a visa renewal.
Can you Renew a U.S. Visa before expiration in Russia?
You don't need to wait for your visa to expire before renewing it. If there are any delays due to visa demands or additional documents required, it is advisable to renew it before it expires.
How can I track my Passport Renewal in Russia?
When your passport with your visa is ready, you will receive an email from the U.S. Embassy outlining when and where you can pick up your passport. To check your visa status, enter the visa type and the Confirmation Number we'll send you when we submit your application here.
What are the benefits of renewing your B1/B2 visa with iVisa?
The benefits are as follows:
We will ensure the correct application of the form: Our iVisa experts will review each of your answers and adjust them as needed to ensure they meet the requirements of the U.S. government.

You will save time: With iVisa, you can apply for your visa at your own pace without fear of losing any information.

You will have a simplified form: iVisa only has 80 straightforward questions, 50% shorter than the government page.

You will have our didactic manual at hand: We'll give you a manual full of tips to answer the most challenging sections of the visa application and what you need to do to avoid common mistakes.

You will have 24/7 support: Our iVisa Experts are committed to ensuring that you have a smooth visa experience. With their help, you can feel confident that you have answered each question correctly.
When is the best time to travel to the USA?
As the United States is such a large country, it is essential to consider where you will be traveling to determine the best time to travel. For example, the country's southeastern part is known for its sunny weather and busy beaches. The state of Florida is also known as the 'Sunshine State' because the sun shines more than 300 days a year.
Summer is usually between 22 and 32 degrees Celsius, making it the most enjoyable season possible. Yet, hurricanes and intense storms may occur during this time.
During spring and autumn, the temperature in the country's southeast is often pleasant, which is why it is considered the ideal time to travel to this region.
You will not suffer from heat or extreme weather conditions during this period. In addition, the temperature at this time of the year is comfortable enough for many activities.
You can take advantage of this time to visit the many amusement parks Orlando offers. You can take the little ones to Disney, and for the older ones, take advantage of the incredible rides at Universal Studios.
COVID-19 Restrictions in the United States
For citizens of Russia, there is no requirement to present a negative COVID-19 PCR or antigen test result, nor is there a quarantine requirement.
However, travelers to the United States must present a vaccination certificate as proof that they have been vaccinated against certain diseases. Of course, there are exceptions in all cases, but border agents will determine whether a visitor may enter the country.
To protect U.S. citizens from the spread of the disease, all visitors staying in the United States for more than 60 days must be vaccinated against COVID-19.
In order to be considered vaccinated for international travel, you must present a certificate showing all your vaccinations, including the booster vaccination that must have been administered at least 14 days before your trip.
Where can I contact iVisa?
If you have questions about iVisa or our services, please contact our customer service team or email us at [email protected]. Our experts will be available any time you need.