You open your passport and realize that your U.S. B1/B2 visa has expired or is about to expire. Instantly, you think of the waiting in the embassy and all the bureaucracy that evolves the application process for a US Visa Renewal. Well, not anymore!
B1/B2 U.S. visa renewals became an easy procedure with the iVisa visa application. The visa applicant can fill out the form 100% online by providing a few required documents and often doesn't need to visit the embassy for an interview. Counting on our services, we'll do the hard work, and you can focus on your plans for travel to the United States.
Learn below all the required documents for Saudi Arabia citizens to apply for a new valid visa and how to complete the visa application without an interview appointment.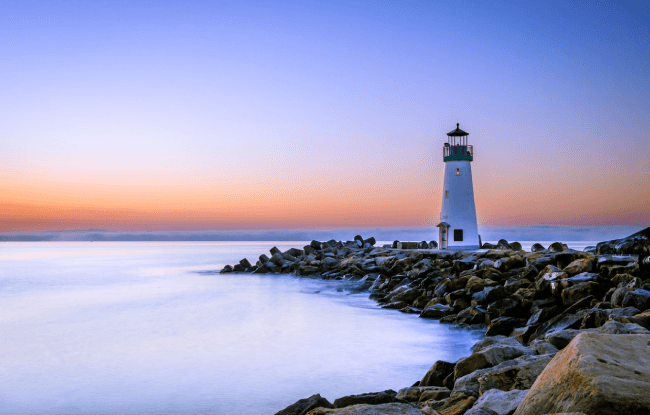 U.S. Visa Renewal Process: How to Renew a U.S. Visa in Saudi Arabia
Don't worry; renewing your U.S. visa is easier than applying for the initial visa. In many cases, you don't even have to visit the United States embassy in Amman.
The B1/B2 is the primary nonimmigrant visa for Saudi Arabians to travel to the United States for tourism or business. You need some documents to guarantee the admission stamp, such as a valid passport with the old visa details.
Fill out all the required information on the iVisa application page in just a few minutes. Then, all you have to do is wait for the administrative process to be completed.
U.S. Visa Renewal Visa Application: How to apply for an American Visa renewal in Saudi Arabia
B1/B2 visas are nonimmigrant visas for travel to the United States. Since it became possible to apply online for the renewal, it is much easier to get this document to visit the country. But first, you must meet some requirements and complete the visa application process online.
Please follow these steps:
First, complete the iVisa simplified form, which is 50% shorter than the DS-160 form. Answer all the questions with the help of the iVisa Guide Manual.

Second, double-check if all information is correct and submit the form. Then, choose the option to pay the visa application fee (a debit or credit card).

Third, one of our iVisa Experts will carefully review your application form to ensure that everything is filled out correctly and is 100% compliant with the United States government standards.

Four, we'll email you all the documents you need to submit to the U.S. Embassy.
We'll let you know whether the Department of Homeland Security (DHS) allows you to send your documentation through a designated courier service or if you must schedule an in-person appointment to leave them. If so, we'll inform you of the Drop-Off location.
The courier service will return your passport with the new visa once your application has been approved.
U.S. B1/B2 Visa renewal documents and requirements for Saudi Arabia's visa applicants
The US has different visa types. The B1/B2 is the most popular among non-immigrant visas, permitting multiple entries into the country. But you need to submit some documents to get the visa issuance.
Most travelers from Saudi Arabia can apply online for US Visa renewal. You have to provide the following documentation:
A passport (valid for at least six months after the intended travel date).

A recent digital photograph. It must meet standard passport photo specifications, like a white background. You can count on iVisa Photo Services for that.

An email address to receive message alerts.

A credit or debit card to pay the visa fee.

One photocopy of any past visas. Remember that if your last B1/B2 visa has expired within the previous 48 months, no embassy or consulate general visa interview will be necessary to complete the B1/B2 visa renewal requirements. However, your visa or passport must not be lost or stolen.
Whether you go through the entire process online or, for some individual circumstances, have to attend an interview in the embassy or consulate general, iVisa will give you all the instructions you need.
Obtaining an Appointment for Visa Renewal in Saudi Arabia
Sometimes, travelers are eligible to apply online but need to attend an interview at a U.S. embassy or consulate general. Anyway, you can count on iVisa services to prepare your documents and application. Your assigned iVisa Expert will give you all the instructions for a hassle-free process and how to make your appointment.
The U.S. Embassy in Saudi Arabia is located at the following address: Al Safarat, Abdullah Ibn Hudhafah As Sahmi Street Roundabout no. 9، Riyadh
U.S. Visa Renewal Fee: Cost of Renewal of the American Visa in Saudi Arabia
iVisa offers a single-fee option for citizens of Saudi Arabia. The processing of your visa renewal costs USD $218.99.
The cost includes the MRV fee of USD $160.00. With our service, you'll have unlimited support from one of our iVisa Experts.
Processing Time for U.S. Visa Renewal in Saudi Arabia
iVisa offers a standard processing time of 30 days.
Please note: The Department of Homeland Security (DHS) can take up to 4 weeks to review your visa renewal application and decide.
Can You Renew Your Visa B1/B2 Without a Visa Interview in Saudi Arabia?
In response to the great demand for US B1/B2 Visas to visit the country since reopening the borders after COVID, the United States government is offering most countries to apply for the renewal online, with no need to obtain an appointment at the United States embassy. Otherwise, there are some eligibility requirements for that:
Your last US visa cannot have expired more than 48 months ago, or it must still be unexpired. Additionally, you have to apply for the same visa type.

Applicants have to be under 14 or over 50 years of age to apply for the visa renewal without an interview.

The applicant has never been arrested or convicted of a crime, deported from the United States, or denied entry to the United States.

The applicant has never been refused a U.S. visa after the expiration of the last B1/B2 visa.
Can you Renew a U.S. Visa Before Expiration in Saudi Arabia?
Actually, applicants should renew their visa before it expires. Renewing your B1/B2 document is only possible if it has expired less than two years. Otherwise, you will have to apply for a new visa.
U.S. Visa Renewal Passport Tracking in Saudi Arabia
Once applicants submit their form, we'll send them the visa type and tracking number to check their visa status online on the US official website.
More questions about renewing your U.S. Visa?
If you have questions and can't find the answers in this article, feel free to contact our expert customer service team via online chat or email at [email protected]. They are available 24/7 to assist you with your application.